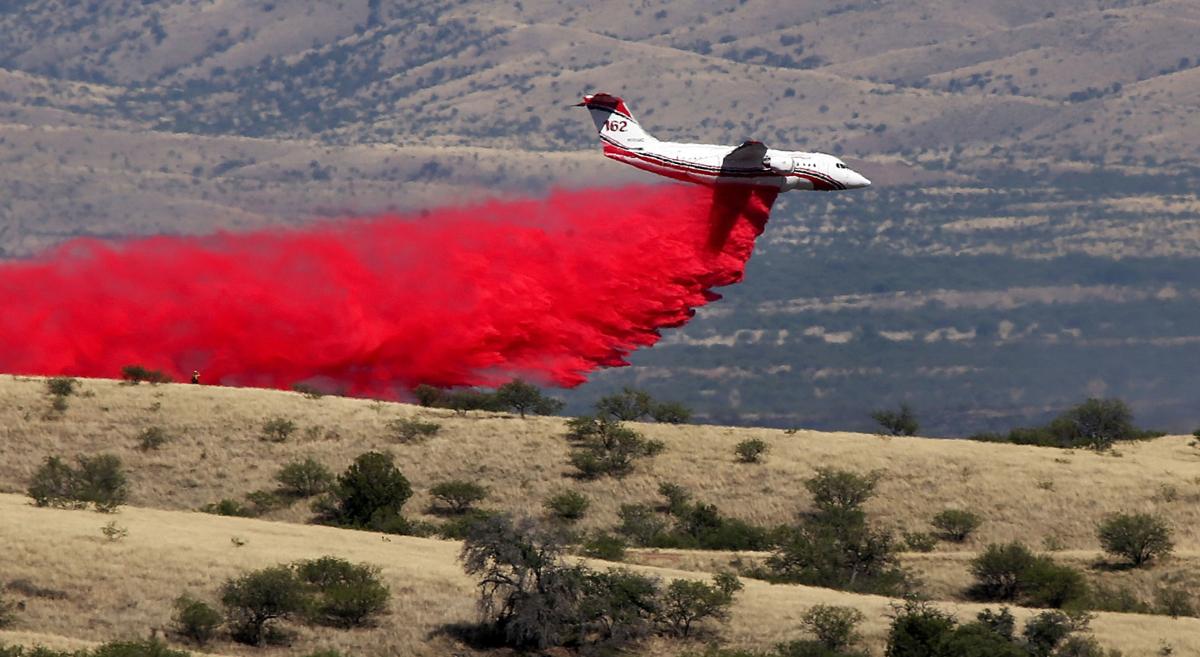 The U.S. Border Patrol agent who admitted starting a 47,000-acre fire last year in the Santa Rita Mountains is facing federal misdemeanor charges in connection with the blaze that caused more than $7 million in damage.
Dennis Dickey is accused of causing "timber, trees, slash, brush and grass to burn" without a legally required permit, federal prosecutors said in new court records. In an affidavit, Special Forest Service Agent Brent Robinson said Dickey ignited the fire by firing a rifle at an explosive target fueled by Tannerite, an explosive substance that's intended to detonate when shot by a high-velocity firearm bullet.
Sean Chapman, Dickey's attorney, declined to comment on the case.
Dickey has been ordered by U.S. Magistrate Judge Elizabeth Bowman to appear at a U.S. District Court hearing, which is scheduled for Friday.
Dickey, who was off-duty at the time the fire started, admitted to a Pima County sheriff's deputy to having started the Sawmill Fire on April 23, 2017, the day it began on state land on the Santa Rita Experimental Range at the base of the mountains. The fire later spread to Forest Service and Bureau of Land Management land.