The retrial of Border Patrol agent Lonnie Swartz on voluntary and involuntary manslaughter charges starts Tuesday, Oct. 23, before U.S. District Judge Raner Collins in Tucson.
Swartz, originally charged with second-degree murder in the 2012 cross-border shooting of 16-year-old Jose Antonio Elena Rodríguez, was acquitted of that charge on April 23 by a jury of eight women and four men.
Collins had given jurors the option to consider voluntary and involuntary manslaughter if they were unable to reach a verdict, but after four days of deliberation they told the judge they couldn't reach a unanimous decision on the lesser charges.
Swartz fired 16 shots into Mexico from three different locations along the border fence in Nogales. The teen, who was across the street from the base of a 14-foot cliff, was hit eight times in the back and twice in the head.
The agent admitted shooting through the fence in response to a group of rock-throwers, which both sides said included Elena Rodríguez. Swartz's attorneys argued the shooting was in self-defense and therefore justified.
The prosecution told jurors that Swartz didn't have to use lethal force that night and instead could have taken cover or increased the distance between himself and the 22-foot fence as other agents at the scene testified doing.
Swartz is the first Border Patrol agent to be federally charged in a cross-border use-of-force death. In Arizona, three other agents have been charged in border-related deaths either by the state or federal govern- ments; all three were cleared.
Fatal border patrol shootings in Southern Arizona: 
Border Patrol shootings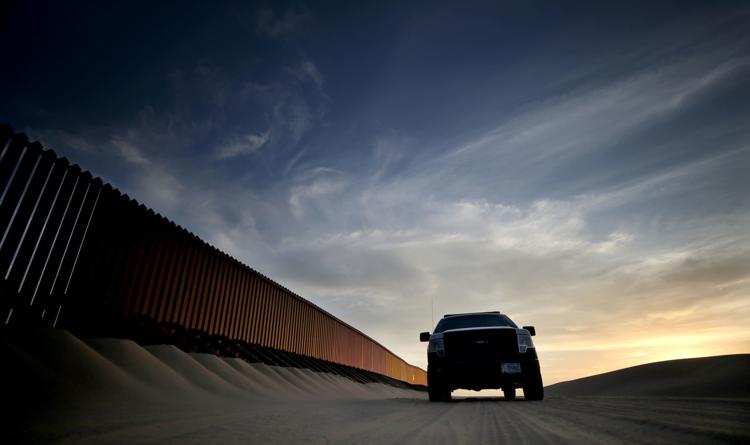 Over the years, the Border Patrol has come under scrutiny for its agents' use of deadly force and the lack of transparency surrounding these incidents. This had led to there being no complete picture of how many have died in Border Patrol-related shootings or incidents in the last decades.
The Guardian tallied 97 instances of deadly force used by Customs and Border Protection officers — this includes Border Patrol agents and customs officers — in the last 15 years, 23 of them in Arizona. The Arizona Republic has counted 57 people killed by on-duty Border Patrol agents and custom officers since 2005; 20 of those were in the agency's Tucson and Yuma sectors.
There are dozens of others where the person or agent was wounded but survived.
A search through the Arizona Daily Star archives since the 1990s, along with government watchdog group reports, paint a picture of agents using their firearms in response to rock throwers or accidentally discharging their weapons. It also shows instances when agents fired in response to bandits robbing migrants or suspected drug smugglers shooting at them or trying to grab their service weapons.
Two agents have also been shot and killed by drug smugglers or bandits in the last 20 years: Alexander Kirpnick in 1998, and Brian A. Terry in 2010. In 2012, agent Nicholas Ivie was killed by friendly fire when agents responded to a sensor that had been triggered.
Here are some of the fatal shootings in Arizona from the Star archives:
Dario Miranda Valenzuela
June 12, 1992
Dario Miranda Valenzuela, 26; Border Patrol agent: Michael Elmer, 30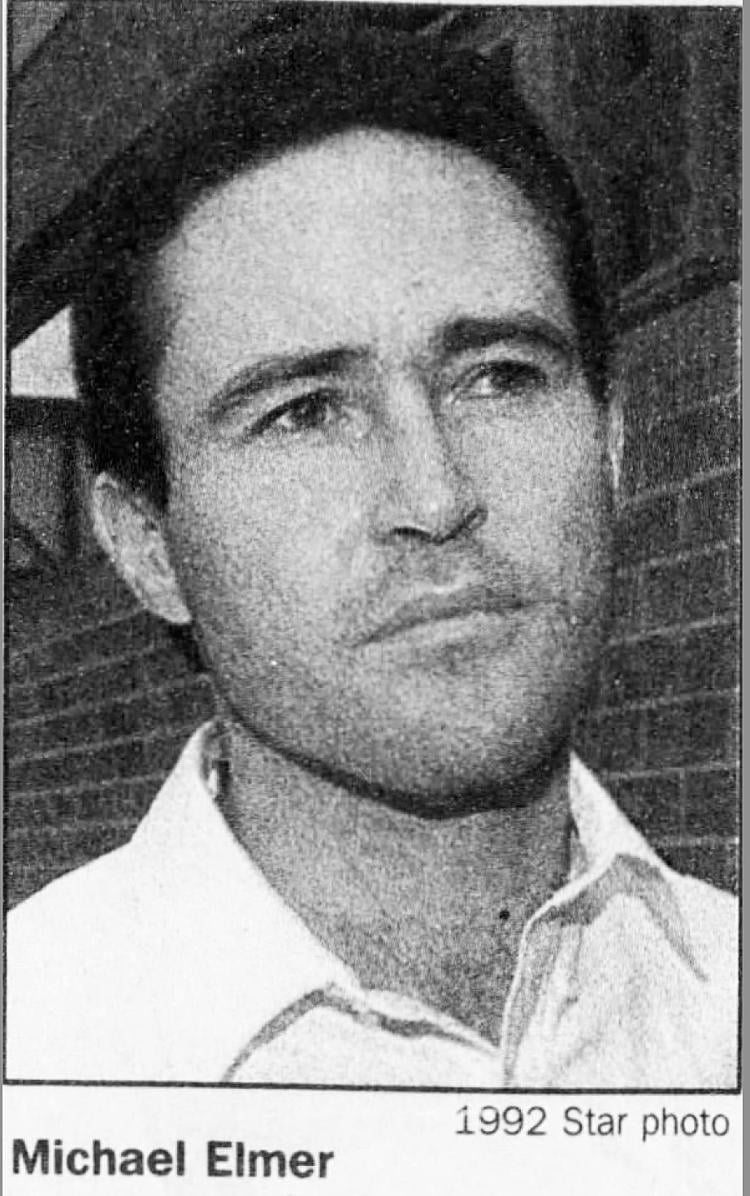 Border Patrol agent Michael Elmer shot Dario Miranda Valenzuela twice in the back in Nogales, Ariz. The 30-year-old agent fired 12 shots from his semi-automatic, dragged the body and didn't immediately report the incident.
Elmer was charged with second-degree murder and obstructing justice for allegedly trying to talk his partner into helping him cover up the shooting. He was acquitted in a state trial in 1992 and in 1994 was found not guilty in a federal civil-rights trial for which he could have faced life in prison if convicted.
The defense argued Elmer shot Valenzuela, 26, in self-defense after he heard shots fired. Elmer testified that after hearing the shots, actually fired by his partner, he saw Valenzuela run in his direction and dart behind several trees. He said he thought a canteen carrier on his hip was a gun holster.
The prosecution said Valenzuela was running down the ravine and away from Elmer when he was shot and introduced evidence of two incidents in March 1992 when Elmer allegedly fired warning shots at groups of suspected drug smugglers to scare them into dropping drug loads.
David Maldonado Quijada
November 23, 1999 
David Maldonado Quijada, 29: Border Patrol agents: Ronald Bellavaia and Daniel Hann
Border Patrol supervisor Daniel Hann said he shot David Maldonado Quijada in the back in response to rocks.
Maldonado Quijada was driving a van with about 200 pounds of marijuana and reportedly led agents on a chase about five miles northeast of the downtown Nogales port of entry before the shooting.
Hann and agent Ronald Bellavaia had followed the van and after it got stuck in a wash. Maldonado Quijada either threw rocks at the agents or threatened them with rocks the size of a small cantaloupe. Officials said there may have also been a struggle.
Hann shot the 29-year-old Nogales, Sonora native from a distance of 15 to 20 feet to protect Bellavaia. The bullet grazed his heart and lung before exiting through his chest.
Lawyers said the man was told multiple times to stop and to drop the rocks but he refused. Bellavia swung a baton to try to disable him, but didn't know whether he struck Maldonado Quijada.
In January 2000, Santa Cruz County prosecutors decided not to pursue criminal charges and deemed the shooting justified.
Luis Oscar Mendoza Jr.
December 15, 1999
Luis Oscar Mendoza Jr., 25; Border Patrol agent: not named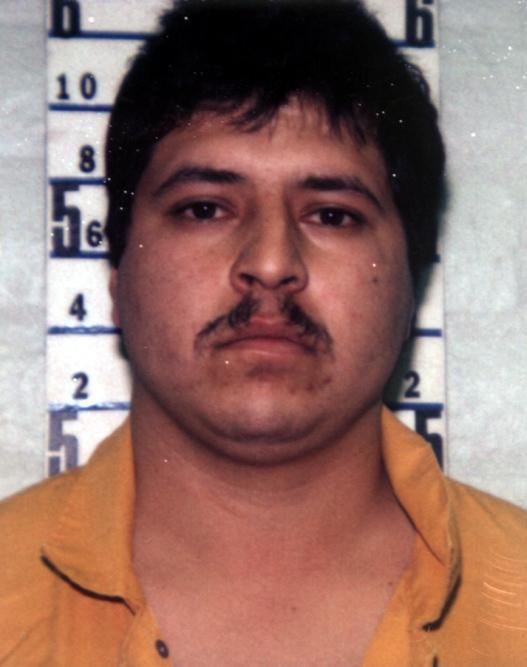 Luis Oscar Mendoza was carrying a rifle and robbing a group of five Mexican nationals who had crossed the border illegally near Douglas when a Border Patrol agent arrived at the scene.
The agent, not identified, told investigators he was forced to defend himself after the 25-year-old U.S. Citizen didn't comply with his request to drop the rifle and pointed it at the agent.
Bandit attacks had been reported to have skyrocketed in the Douglas area under Operation Safeguard, the agency's high-profile, high-intensity enforcement effort that had begun in 1994.
José Luís Rojas Iñigo
March 23, 2000
José Luís Rojas Iñigo, 30; Border Patrol agent: not named
An unidentified agent shot Jose Luis Rojas Iñigo during a struggle. The agent had pursued the pickup truck Rojas Iñigo was in about 40 miles northwest of Sells. When the truck pulled over, its two occupants fled into the desert. At some point, Rojas Iñigo took a radio and beat the Border Patrol agent in the head, officials said then. During the struggle, a shot was fired, striking the man.
Juan Pinacho Rodriguez
November 12, 2000
Juan Pinacho Rodriguez, 26; Border Patrol agent: not named
An unidentified Border Patrol agent shot Juan Pinacho Rodríguez after the Chiapas native took an agent's pistol during a hand-to-hand struggle, officials said.
A second agent approached the scene and saw the Mexican man with the first agent's gun and shot him several times.
Border Patrol agents had arrested the 26-year-old man two days before and found him to be acting aggressively and erratically. They sent Pinacho Rodríguez to Tucson for a formal deportation proceeding, but he started to bang his head against the wall in his cell. Agents sent him to a local hospital before deporting him back to Mexico.
At that time, the agency's union said the Border Patrol shouldn't have released the mentally unstable man. His family had said he was acting normally when he left home two weeks prior.
Roberto Chavez Resendiz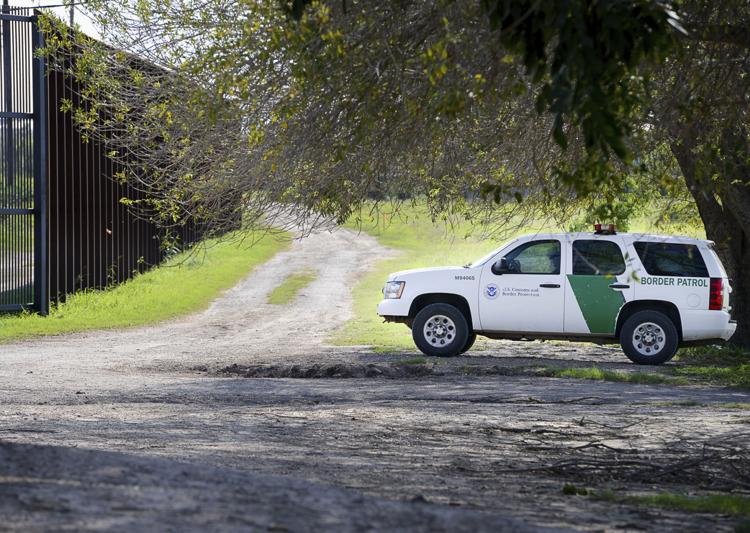 March 5, 2001
Roberto Chavez Resendiz, 22; Border Patrol agent: Marco Antonio Rivera, 34
Border Patrol agent Marco Antonio Rivera was trying to arrest three men when his gun accidentally discharged, striking Roberto Chavez Resendiz.
The three Mexican nationals ran into the desert when they saw Rivera who then chased after them. Chavez Resendiz reportedly crossed over a barbed-wire fence, while the other two attempted to cross under the fence.
Rivera ordered the two men on one side of the fence to lie on the ground. The two men complied with his orders.
Chavez Resendiz was ordered back across the fence and Rivera ordered him to the ground as he tried to arrest him. That's when the agent's weapon "had an accidental discharge."
The 22-year-old man was taken by helicopter to University Medical Center where he was pronounced dead. The shot struck him in the arm and the bullet went into his torso.
The county determined it was an accidental death and declined to prosecute.
Ricardo Olivares
June 4, 2003
Ricardo Olivares, 23; Border Patrol agent: Cesar Cervantes
Border Patrol agent Cesar Cervantes said he shot Ricardo Olivares because he feared for his life after the man refused several commands to stop throwing rocks at him near Douglas.
Authorities said the incident began when a group of people jumped the border fence. The agent said Olivares turned to confront the agent and began throwing rocks at him. Cervantes said he ordered Martinez to stop and shot him when he didn't.
The Department of Justice declined to prosecute. But in 2009, U.S. District Court judge Raner Collins ruled that the shooting death was not justified, in response to a civil lawsuit filed by the man's family and awarded them $350,000.
Collins deemed that Cervantes used excessive force when he shot Martinez in the chest several times. Martinez's family originally was awarded $1 million, but Collins reduced the figure because Martinez was fleeing a law-enforcement officer, the decision stated.
Cervantes "was not in imminent danger from the deceased, and the deceased was not about to commit a felony that endangered the well-being of another," the judge's order read.
Unnamed entrant
March 20, 2004
Deceased and agent not named
A traffic stop near Casa Grande erupted into a shootout that left a Border Patrol agent wounded and a man crossing the border illegally dead, officials said.
Agents stopped a vehicle suspected of smuggling entrants on Federal Route 15 south of Casa Grande on the Tohono O'odham Reservation. When an agent approached the vehicle, a passenger fired at him, striking him in the right ear, a spokesman for the Border Patrol said.
The two agents on scene fired at the car when the passenger continued shooting as the vehicle drove away. When authorities searched the vehicle, they found a person dead in the trunk from a gunshot wound. Neither the agent nor the deceased were identified in news stories.
Unnamed entrant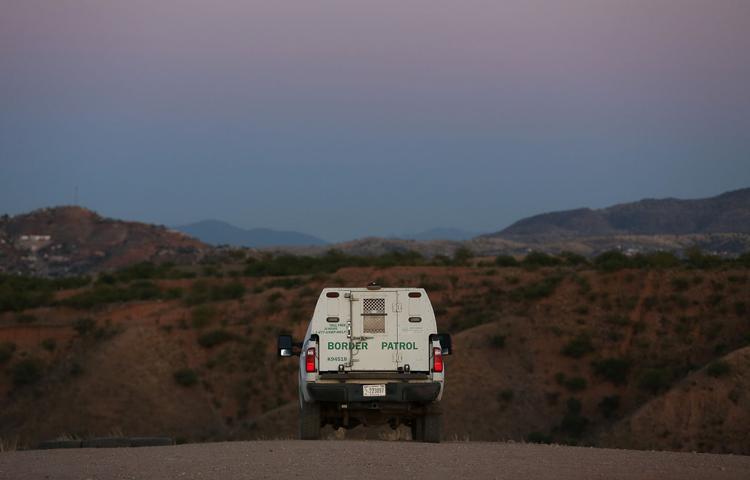 October 20, 2004
Deceased and agent not named unnamed
A Border Patrol agent shot and killed a Mexican man driving a van carrying 17 people in the country illegally near Portal, on the Arizona-New Mexico border.
The man, whose identity was not released, was shot around 2:45 a.m. after the Ford Aerostar van he was driving was pulled over by an El Paso Sector Border Patrol agent. The shooting occurred as the agent tried to arrest the driver.
The Cochise County Sheriff's Department and the FBI investigated the shooting death as an assault on a federal officer.
Julio Cesar Yenez Ramirez
February 19, 2005
Julio Cesar Yenez Ramirez, 31; Border Patrol agent: Denin Hermosillo, 29
Border Patrol agents were tracking about 12 people with about 300 pounds of marijuana who scattered when agents tried to arrest them.
For an unknown reason, Border Patrol agent Denin Hermosillo fired one shot and killed Julio Cesar Yenez Ramirez, an unarmed drug backpacker in Santa Cruz County. The bullet pierced vital organs, including the heart and Yenez Ramirez died on the scene.
No weapon was found at the scene and no one was apprehended. Hermosillo was charged with negligent homicide, but the charge was later dismissed. In 2009, a federal judge dismissed a wrongful death lawsuit because it was filed too late and failed to show the agent acted intentionally.
Juan de Jesus Rivera Cota
May 11, 2005
Juan de Jesus Rivera Cota, 16; Border Patrol agent: not named
The incident happened about 4:30 p.m. on the Tohono O'odham Indian Nation near Ajo when a white Dodge pickup failed to stop for a Border Patrol agent, officials said.
Juan de Jesus Rivera, a 16-year-old from Sonoyta, Sonora, was wounded and died three days later at University Medical Center.
Officials with the Border Patrol's Tucson Sector said the agent was standing outside his vehicle when the driver tried to assault him with his pickup. "The agent feared for his life, discharged his weapon and fatally wounded the driver." The family of the teen said he was trying to drive back to Mexico when he hit the Border Patrol agent.
Hector Alonso Romero-Carrillo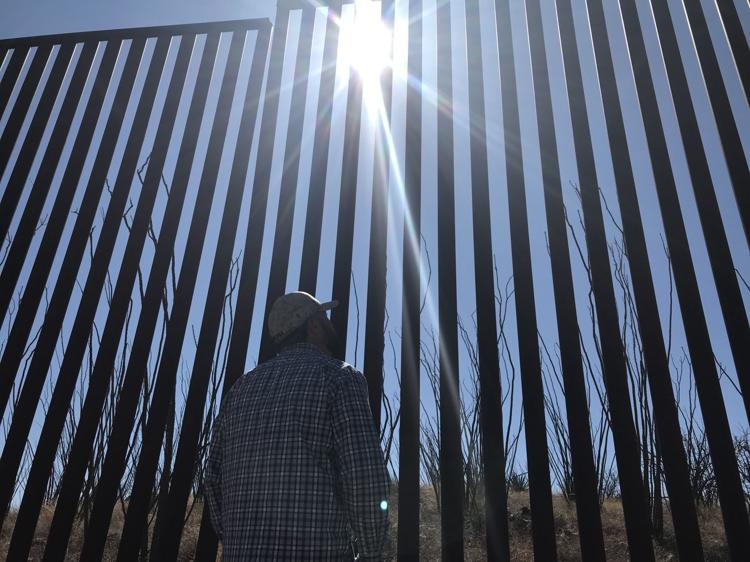 August 10, 2005
Hector Alonso Romero-Carrillo, 32; Border Patrol agent not named
The incident started at 7:50 p.m. when a green Dodge truck sped away from a deputy trying to pull it over on Palominas Road near the border, according to officials. The driver aimed the truck at a second deputy trying to set down a spike strip to stop it.
That deputy fired one shot at the vehicle, but it kept moving and eventually headed eastbound.
The driver, Hector Alonso Romero-Carrillo, 32, left Arizona 92, crashing through fences and speeding through the desert for two miles before the truck's flat tires slowed him down. The driver ran away, making it two miles until a Border Patrol agent shot and killed him.
Sheriff's officials said 2,169 pounds of marijuana were found in the dead man's truck.
The Cochise County Attorney office deemed the shooting justified and declined to prosecute the agent in October 2005.
Francisco Javier Dominguez-Rivera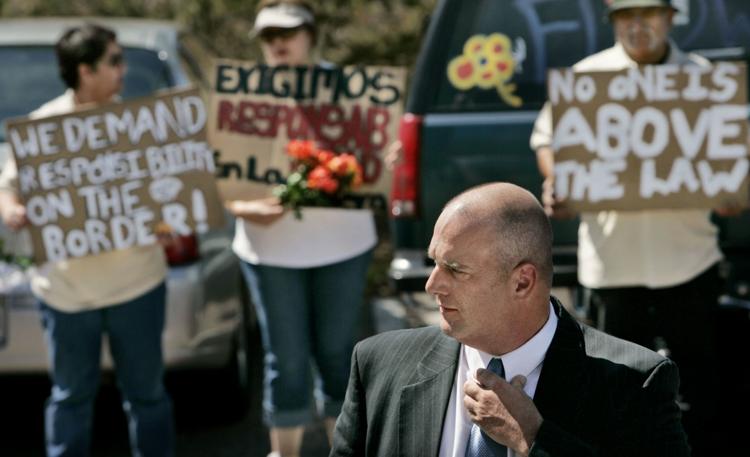 January 12, 2007
Francisco Javier Dominguez-Rivera, 22; Border Patrol agent: Nicholas Corbett, 39
Just after 3 p.m., Border Patrol agent Nicholas Corbett was responding to a call about a group of seven people crossing the desert west of Douglas. Upon arrival, the agent took six of the seven people into custody without incident but then started to fight with Francisco Javier Dominguez-Rivera and subsequently shot him to death, officials said then.
The Cochise County Attorney's Office later said the Border Patrol agent's account of what led him to shoot and kill the Mexico native, who was unarmed, didn't match witness testimony or forensic evidence.
Two brothers and a sister-in-law of Domínguez-Rivera, 22, of Puebla, told investigators that Corbett, 39, had a gun in his right hand when he drove up to them in a Border Patrol vehicle and ordered them to lie on ground. The gun fired when he switched it from his right to his left hand as he pushed Domínguez-Rivera to the ground, they said.
Corbett reportedly told colleagues on the day of the shooting that he was in pursuit of three members of a larger group of unauthorized border crossers and had moved to intercept them in his vehicle. He got out of the vehicle with his gun drawn and saw a man at the rear of his vehicle with a rock in his hand. Corbett said that when the man made a motion as if he were about to throw the rock, he raised his gun and fired a single round. In the days that followed the incident, the Border Patrol said a scuffle had led to the shooting and the agent "feared for his life."
Corbett was twice charged with murder by the Cochise County Attorney's Office, both cases ended with hung juries. The county attorney's office declined to prosecute a third time.
Unnamed man
February 27, 2007
Deceased and agent not named
Border Patrol agents surrounded four men backpacking in the desert in an attempt to detain them. At least one agent fired, killing one of the men, Santa Cruz County Sheriff Tony Estrada said at the time.
The other three men ran away, but two were detained nearby about an hour later, he said.
The dead man had a rifle, and one of the arrestees had a handgun, he said. Border Patrol agents also seized four bundles of marijuana.
It is not clear if the suspects exchanged gunfire with the agents, but no agents were injured. Border Patrol officials said at the time that "The agent must have felt threatened for his life because he took that action."
Jorge Alfredo Solís Palma
January 4, 2010
Jorge Alfredo Solís Palma, 28; Border Patrol agent: Miguel Torres-Vasquez
Border Patrol agent Miguel Torres-Vasquez shot and killed Jorge Alfredo Solís Palma after he allegedly threw rocks at the agent east of Douglas in remote area called "D" Hill.
The 28-year-old man died while the helicopter was on its way to a hospital. The Border Patrol agent was also taken to the hospital and later released.
Officials said Border Patrol agents were tracking three people when they found Solís hiding under a tree.
Solís, of Veracruz, Mexico, refused to come out and a struggle began, they said. Solís then threw rocks at agents and an agency dog as he tried to flee and the agent fired two shots.
About two months later, the Cochise County Attorney's Office announced that Torres-Vasquez wouldn't be charged in the case. The FBI also closed its investigation without recommending any charges against the agent.
Ramses Barron Torres
January 5, 2011
Ramses Barron Torres, 17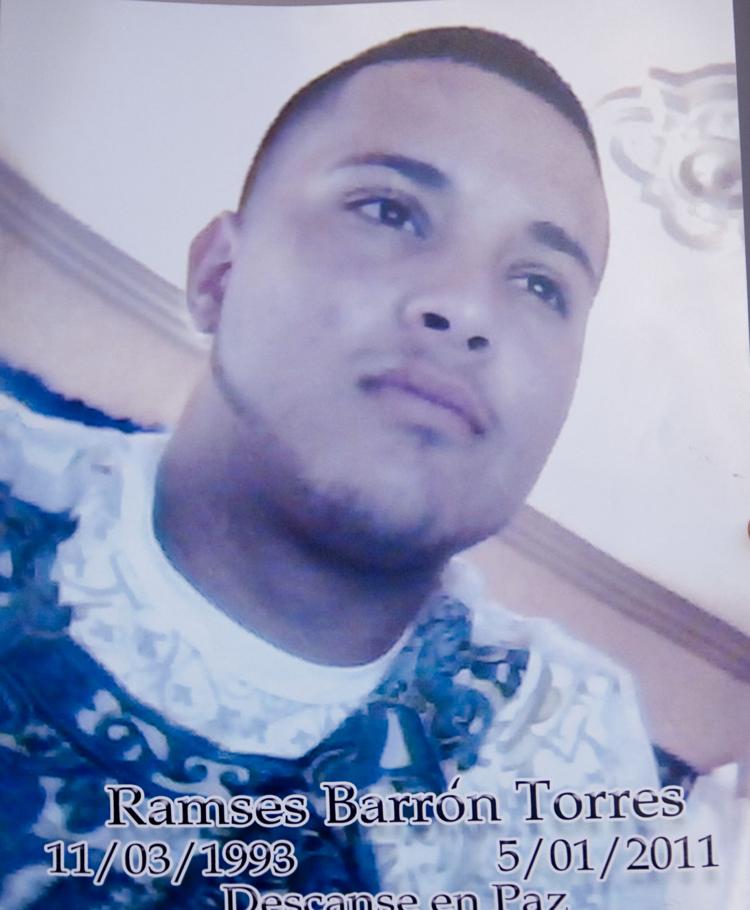 Border Patrol agents were responding to reports that individuals were moving drugs across the U.S.– Mexico border. When the agents arrived at the location, Ramses Barron-Torres, a 17-year-old Mexican national, and three others started throwing rocks from the Mexican side of the fence at two agents as a fifth person, who was carrying a bundle of suspected drugs, ran parallel to the fence on the U.S. side.
The agents had to take cover to protect themselves from the rocking, officials said, and told them in Spanish to stop throwing rocks.
But they said Barron-Torres continued,and one of the agents fired a round at from his M4 rifle, killing the teen. A videotape of the incident captured Barron-Torres making a throwing motion with his right arm, then falling to the ground.
In August 2013, the Justice Department declined to file civil or criminal charges against the agent. Federal reports show the agent called for a less lethal device to be brought to the border before the shooting occurred.
Federal officials said there was insufficient evidence to disprove the agent's claim that he shot Barron-Torres in self-defense. They also said they lack jurisdiction to prosecute the agent under the federal criminal civil-rights statute because the teen was on the Mexican side of the border when he was shot.
Carlos LaMadrid
March 21, 2011
Carlos LaMadrid, 19; Border Patrol agent: Lucas Tidwell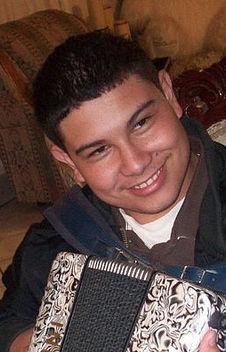 Douglas police said the 19-year-old U.S. citizen Carlos LaMadrid was seen loading bundles of drugs into a vehicle and failed to stop when pursued by officers.
La Madrid jumped out of the vehicle, ran to the international fence and climbed a ladder to the top where police said another man was throwing brick-sized rocks at the Border Patrol agent Lucas Tidwell.
La Madrid was taken to a hospital in Sierra Vista, where he died later.
In August 2013, federal authorities announced they weren't pursuing criminal charges against Tidwell because their investigation showed LaMadrid "was in the line of fire between the rock-throwing male and the agent" when he was struck by four bullets and ruled that the agent acted in self-defense.
In response to a civil suit filed by the teen's mother Guadalupe Guerrero, U.S. District Judge James A. Soto ruled in April 2016 that Tidwell was not liable for the death.
The lawsuit claimed Tidwell was "grossly negligent" in the shooting. LaMadrid "was unarmed, was clearly fleeing the scene and had his back to the agent, was in the process of climbing a ladder, and therefore, posed no threat whatsoever to the agent or any third party." Soto disagreed, saying Tidwell fired his gun after rocks were thrown at him from atop the border fence. "A reasonable person in Tidwell's position would believe that he was facing unlawful deadly physical force where rocks the size of softballs or bricks are being thrown from 15 feet away and 10 feet above you directly at your head at 50 to 60 miles per hour." The family also lost an appeal.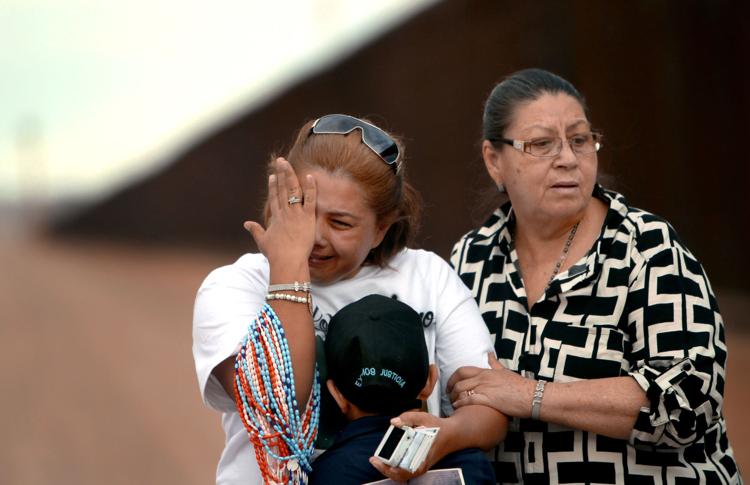 Byron Sosa Orellana
December 8, 2011
Byron Sosa Orellana, 28; Border Patrol agent: not named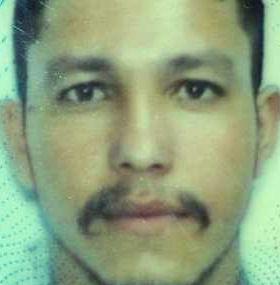 The shooting occurred at about 8 p.m. near Milepost 97 on Arizona 86. Byron Sosa Orellana was part of a group of crossers who fled in different directions when they encountered the agents. Officials said the 28-year-old Guatemala native became combative, grabbed one of the agents' collapsible clubs and attacked agents and an agency dog.
A Border Patrol agent fired a single round, striking the man in the chest. Efforts to resuscitate him were unsuccessful, and he was pronounced dead at 8:45 p.m.
The FBI investigation remains open. An attorney representing Sosa Orellana's family has filed a notice of claim against the government, according to The Arizona Republic.
Jose Antonio Elena Rodriguez
October 10, 2012
Jose Antonio Elena Rodriguez, 16; Border Patrol agent: Lonnie Swartz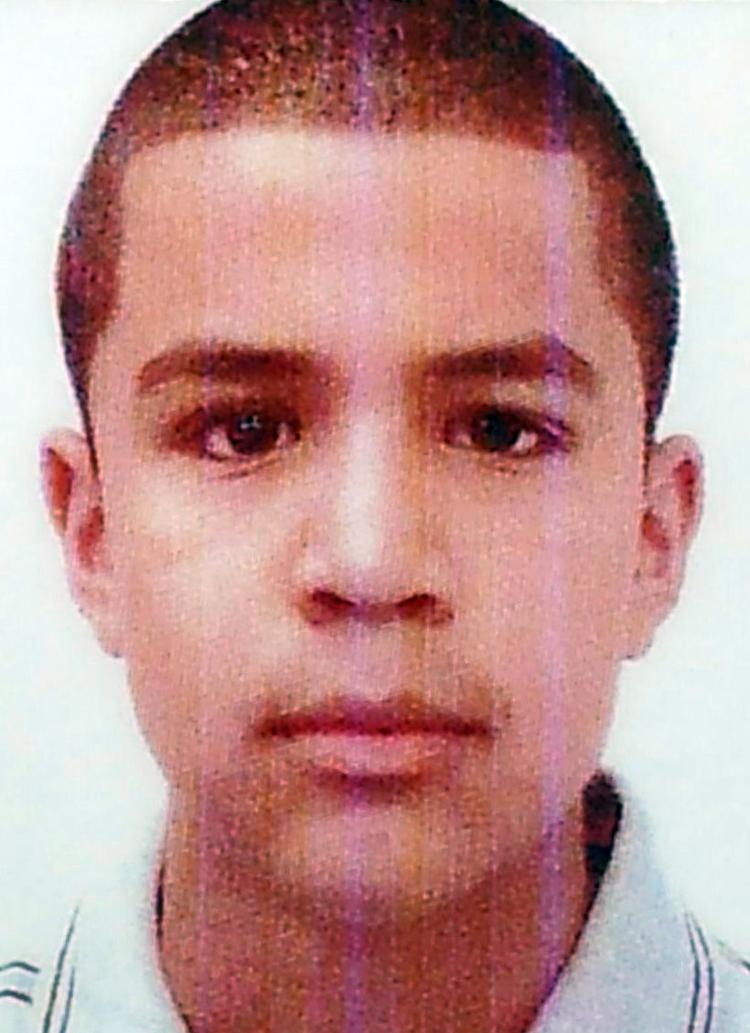 Border Patrol agent Lonnie Swartz fired his weapon through the border fence 16 times, striking José Antonio Elena Rodríguez eight times in the back and twice in the head. The agent fired in response to what he said were rock throwers trying to distract agents as two alleged drug smugglers tried to flee back into Mexico.
In 2015, the federal government indicted Swartz with second-degree murder. After about four weeks of trial, a Tucson jury found the agent not guilty of second-degree murdered and were deadlocked in two lesser charges: voluntary and involuntary manslaughter. Swartz's will be tried again on the two lesser charges on October 23.
Margarito Lopez Morelos
December 2, 2012
Margarito Lopez Morelos, 19; Border Patrol agent: not named
The incident occurred about midday in the Baboquivari Mountains on the Tohono O'odham Nation when an unidentified agent encountered a group of people who had crossed the border illegally. A struggle occurred during the incident, leading to the agent shooting 19-year-old Margarito Lopez Morelos, a native of Guatemala. The FBI investigation still open.
Gabriel Sanchez Velasquez
January 16, 2014
Gabriel Sanchez Velasquez, 32; Border Patrol agent: not named
Agents were tracking a group of illegal immigrants about 8:30 p.m. about 30 miles northeast of Douglas. Two people were caught without incident, but a third person ran away, a spokeswoman for the Cochise County Sheriff's Office said.
Gabriel Sanchez Velasquez, 32, was found a short time later hiding under a tree and began to fight with the agent. The man also tried to take the agent's gun, which prompted the agent to grab his weapon and shoot the man, she said.
The Pima County Medical Examiner's Office determined that the gunshots had a downward trajectory and that shots were fired from a "indeterminent/distant range" from the subject, according to The Arizona Republic.
The Cochise County Attorney's office deemed the use of deadly force justified and declined to prosecute the case in May 2014.
Jose Luis Arambula
May 31, 2014
Jose Luis Arambula, 31; Border Patrol agent: Daniel Marquez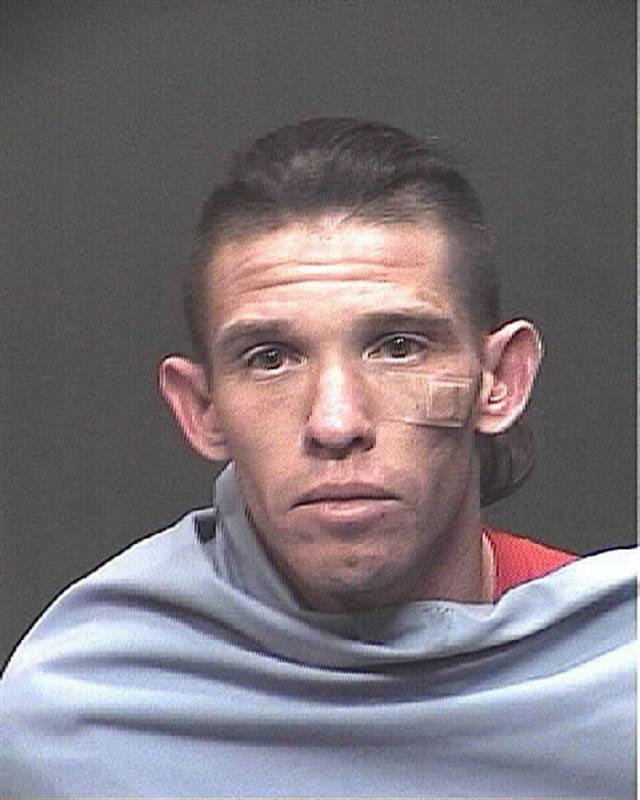 Jose Luis Arambula, 31, was chased by two Border Patrol agents for about a quarter of a mile, across a wash and into pecan groves, when the agents said he turned towards them and appeared to be "punching out" — a motion someone would make if they were holding a gun with two hands.
Border Patrol agent Daniel Marquez fired from about 60 to 70 feet from Arambula, who was pronounced dead at the scene. After the shooting, officers found bales of marijuana weighing nearly 500 pounds inside the vehicle he drove.
The incident began at about 2:30 p.m. when agents on patrol tried to stop a suspicious vehicle on Interstate 19 near Green Valley, but the driver failed to yield, officials said.
Though Arambula was unarmed, the agent said he saw Arambula turn twice toward the agents and punch his hand out as if he were about to shoot a weapon. Marquez fired nine times, striking Arambula once.
Arambula had been arrested before during a similar incident where he tried to flee away from Pima County deputies. In that case, officers found 300 pounds of marijuana in his vehicle.
The Pima County Attorney's Office cleared Marquez of any wrongdoing saying "a jury in a criminal trial would most likely find that Agent Marquez' actions were justified under the circumstances. Given Mr. Arambula's actions, a jury would likely conclude that Agent Marquez reasonably believed that deadly physical force was immediately necessary to protect himself from Mr. Arambula's apparent attempt to use deadly physical force."
Elisa Beckel, Arambula's mother, sued the federal government a year later. It was dismissed in April 2017.
Edgar Amaro Lopez
October 24, 2014
Edgar Amaro Lopez, 23; Border Patrol agent: not named
Two Border Patrol agents were chasing several men in the area of South Vahalla and West Zorro roads when Edgar Amaro Lopez tried to shoot one of the agents, said Sean Chapman, an attorney who is representing one of the agents. Amaro López, a 23-year-old Mexico national, died of a single gunshot to the head.
The man was armed with at least a pistol and was wearing a bullet-proof vest and carpet booties — shoe covers with carpet soles to erase footprints — said Jim Calle, an attorney representing the agent who shot Amaro López. The agent has not been identified.
Rolando Chávez Chávez
November 29, 2017
Rolando Chávez Chávez, 26; Border Patrol agent: not named
A Border Patrol agent shot and killed Rolando Chavez Chavez in a remote area of the Baboquivari Mountains west of Three Points after the man took another agent's gun out of its holster, officials said.
The man was one of several in a group suspected to be in the country illegally. Three others are in custody and agents are searching the area for others.
The agents had tracked a group of suspected illegal border crossers to an area about 21 miles north of the border. While trying to arrest the border crossers, one of them attacked an agent, said Rodolfo Karisch, chief patrol agent of the Border Patrol's Tucson Sector.
"There was a struggle. The assailant wound up on top of the agent and was able to pull his weapon from his holster, at which time the other agent came up and shot the individual," Karisch said.
Chávez was struck twice in the head, once in the shoulder and once in the hip, according to a Pima County's Medical Examiner autopsy report. The Tohono O'odham police is the lead investigating agency.