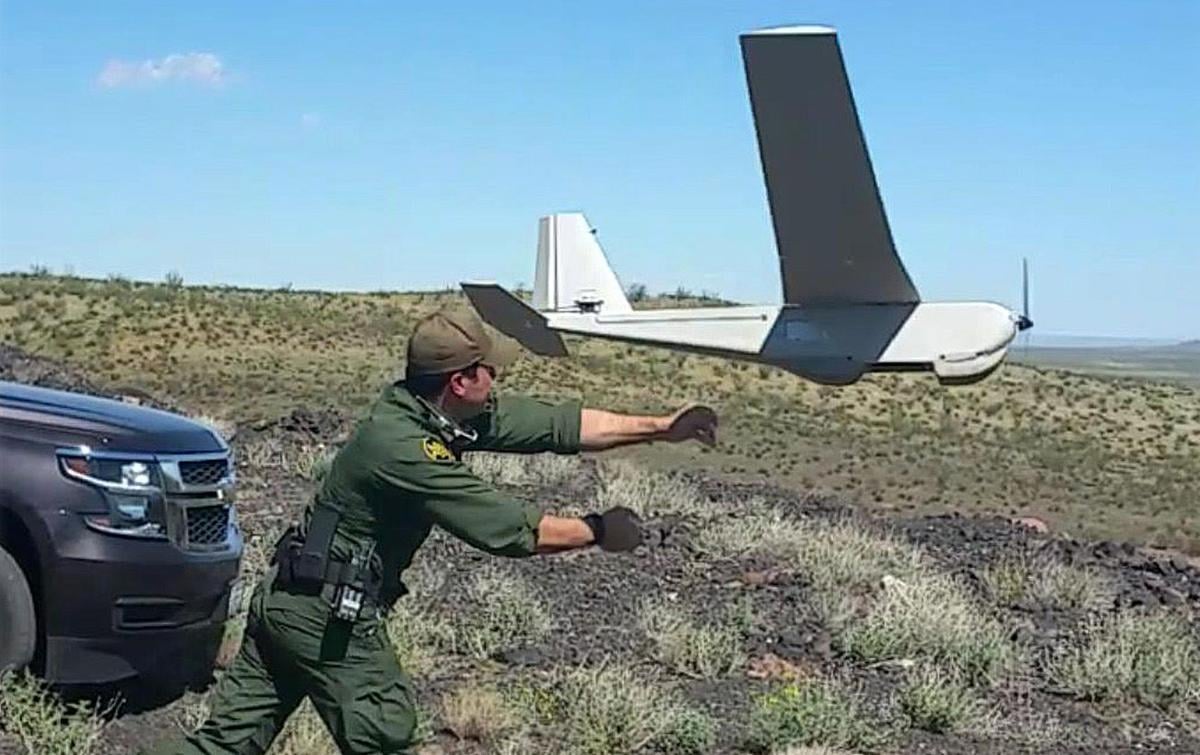 The Border Patrol will begin testing new and smaller types of drones in the Tucson sector this month, followed by tests in Texas and Vermont.
The Small Unmanned Aircraft System is designed to help agents better patrol difficult to access and high-risk areas, officials said, and be small enough for agents to carry in a truck or even a backpack.
During the pilot phase, agents will test in the field for the first time three different series of aircraft: Puma, Raven and InstantEye Quadcopter— all designed to be portable, said Customs and Border Protection spokesman Roland "Chip" Filiault.
The crafts could also be outfitted with sensors and possibly infrared cameras and facial-recognition capabilities.
The first rotation will start this month, with the second in January. After testing in cold- and hot-weather conditions, CBP plans to do a final review and decide on future investment and expansion of the program starting in late spring 2018, a news release said.
All three systems have proven track records in the military for surveillance and force-protection missions and are used by the Department of Defense.
"These are similar duty requirements required for the rugged and isolated environments where Border Patrol operates," said Filiault.
In the past, federal government watchdog agencies have been critical of CBP's unmanned aerial system, or drone, program, saying it had failed to prove its value and that it lacked a reliable method of measuring its performance. Flight time had also fallen short of the agency's goal.
Officials with Air and Marine Operations, the agency under CBP that runs the program, have disputed some of those findings, saying the program was effective and that its purpose is not to apprehend but to detect.
Filiault said there's a big difference between the Predator B, the most commonly used drone right now, which can fly for about 20 hours without having to refuel, and the new smaller systems being tested.
"That aircraft is quite large and flies at high altitude for tremendous periods of time," he said. "The three aircraft systems are small, modular, able to be broken down and transported via a car/truck and for the quadcopter and the smaller of the two fixed-wing airframes, carried via backpack for deployment in truly difficult terrain," he said.
"This is an original program exclusive to the Border Patrol."