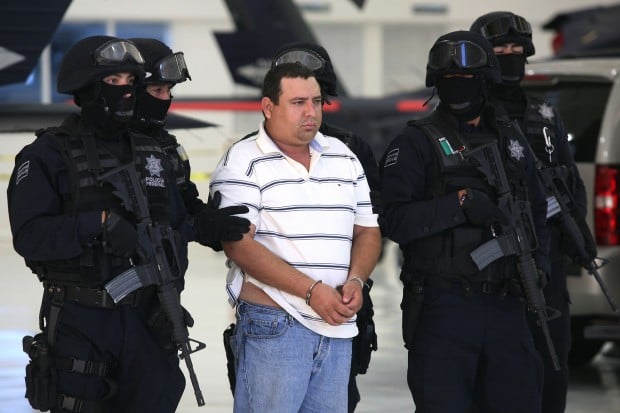 WASHINGTON - Mexican criminal organizations have more than doubled heroin production in a year and have cemented their grip as the predominant wholesale suppliers of illicit drugs in the United States, a government report concluded Thursday.
The National Drug Threat Assessment found that Mexican groups were the only drug trafficking enterprises operating in every region of the United States.
The study by a unit of the Justice Department says Mexican traffickers increased the flow of heroin, methamphetamine and marijuana into the United States, while they increased production of those drugs in Mexico.
The reach of Mexican drug operations comes with the availability of illicit drugs in the United States on the rise, the report said.
In 2009, the prevalence was increasing in some areas of the United States for four of the five major drugs: heroin, methamphetamine, marijuana and MDMA.
Cocaine shortages persisted in many markets as they have since 2007 due to decreased cocaine production in Colombia, increased worldwide demand for cocaine in Europe and elsewhere, and enhanced counterdrug efforts by the Mexican government.
Heroin production in Mexico rose from 17 pure metric tons in 2007 to 38 pure metric tons in 2008, with the increase translating into lower heroin prices and more heroin-related overdoses and more overdose deaths, according to government estimates in the report by the National Drug Intelligence Center.
"king of Heroin" arrested
In Mexico, meanwhile, federal police arrested the "King of Heroin," a powerful drug trafficker allegedly responsible for running thousands of pounds of heroin into Southern California each year, authorities said Thursday.
Jose Antonio Medina, nicknamed "Don Pepe," was arrested in the western state of Michoacan on Wednesday and is being held for prosecution, said Ramon Pequeno, head of the anti-narcotics division of Mexico's federal police.
Medina, 36, ran a complex smuggling operation that hauled 440 pounds of heroin each month across the Mexican border in Tijuana for La Familia drug cartel, Pequeno said.
The National Drug Intelligence Center's 2010 national drug threat assessment highlights the Tohono O'odham Nation as a major crossing point for Mexican-grown marijuana.
The report estimates 5 percent to 10 percent of all marijuana produced in Mexico is smuggled across the Tohono O'odham Nation, located southwest of Tucson along 75 miles of U.S.-Mexico border.
"Drug traffickers exploit the vast stretches of remote, sparsely populated desert, the 75 miles of largely unprotected border with Mexico, and the highways that connect the reservation to major metropolitan areas to distribute illicit drugs in markets throughout the United States," the report says.