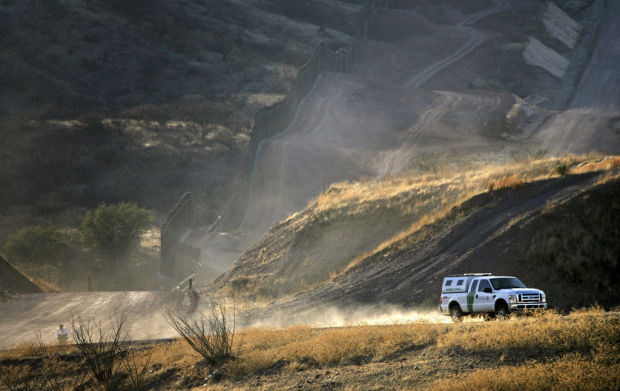 It's halfway through the fiscal year and Border Patrol agents still don't know if they are going to be furloughed and what's going to happen to their overtime.
Customs and Border Protection submitted a plan to Congress that, if approved, should eliminate the need to furlough its employees this year.
"However, other effects of sequestration will remain and will continue to have serious impacts on CBP's operations, including nearly $600 million in cuts," Jenny Burke, CBP spokeswoman, wrote in an email statement.
As a result of sequestration, Customs and Border Protection employees anticipated up to 14 days without pay and Border Patrol agents faced the possibility of losing a type of overtime that's essentially added to their regular shifts automatically.
Even if CBP's plan is approved, Arizona Rep. Ron Barber said about $56 million would still be cut from the agents' overtime.
He applauds the plan to avoid furloughs, but is still concerned about what he said is a 20 percent reduction in working hours for Border Patrol agents.
"That's one hour less per shift per agent, and that builds up over time to many hours agents won't be able to do their jobs," he said.
CBP has about 60,000 employees nationwide; about 6,500 of them are in Arizona.
Homeland Security Secretary Janet Napolitano had said that, beginning April 1, CBP would have to reduce its work hours by the equivalent of more than 5,000 Border Patrol agents and 2,750 CBP officers.
They avoided those cuts when Congress approved the continuing resolution in April that provided the department with more funds and flexibility, Barber said.
Of the $285 million that CBP had to originally cut, $245 million would have come from the Border Patrol, according to the local union, due to the overtime that agents have, which is called administratively uncontrollable overtime.
Agents need those two extra hours per shift because their hours fluctuate day to day, said Art Del Cueto, president of Local 2544.
"When you are going after footprints, it's not feasible to call your supervisor to approve the overtime," he said.
Agents have been told they have to cut 20 percent of the overtime or risk having it eliminated, Del Cueto said.
The problem, he said, is that the people making the decisions have never been Border Patrol agents and "they don't understand how our jobs work."
In April, the National Border Patrol Council told a House subcommittee that in exchange for giving up overtime pay, agents would want a two-step increase in base pay, the Washington Post reported.
The move could save the government $40 million in the first year and $125 million annually after that, the union's president said.
Del Cueto said the agency is still in negotiations with the union on that plan.
Rolling back the number of hours agents work can set back the progress that has been made on securing the border, Barber said, an especially important factor given that it is a prerequisite for comprehensive immigration reform.
"No way can we go to that level of securing the border if we cut the hours of the people who are given that responsibility," Barber said. "We can't do both."