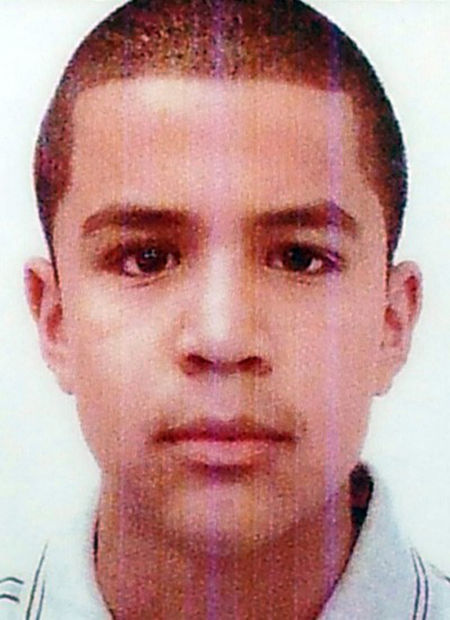 An autopsy report indicates a Mexican teen who apparently was shot to death by a U.S. Border Patrol agent in October was struck by at least eight bullets, all but one hitting him in the back.
The report, provided to The Associated Press on Thursday by an attorney for the 16-year-old boy's family, was conducted by medical examiners in Mexico and describes several other wounds, but it's unclear if they account for additional bullets, graze wounds or shrapnel.
The attorney, Luis Parra, said he believes the report bolsters his contention that the Border Patrol used excessive force in gunning down Jose Antonio Elena Rodriguez. The family is considering a lawsuit.
"I'm not saying it's a clear case of excessive force, but it is a very strong case for excessive use of force," Parra said. "The Border Patrol agent who was firing could have easily taken cover."
Parra said the report was provided to him by the Sonoran State Attorney General's Office just across the border from Nogales, Ariz.
Border Patrol officials declined to comment, citing an ongoing probe by the FBI, which investigates all Border Patrol shootings. FBI spokeswoman Jennifer Giannola also declined to discuss the investigation, noting there is no specific timetable for its completion.
The autopsy report shows at least eight bullets struck the teenager, one through his head and the rest through various parts of the back of his body. Six bullets were found inside the boy.
The Border Patrol has said several agents responded the night of Oct. 10 to reports of suspected drug smugglers along the border fence in Nogales, Ariz. The agents watched two people abandon a load of narcotics, then run back to Mexico, according to the agency. The agents were then pelted by rocks thrown from across the border. The Border Patrol said the people ignored orders to stop, and an agent opened fire.
Rodriguez's body was found on a sidewalk in Mexico not far from the fence.
Border Patrol agents generally are allowed to use lethal force against rock throwers, as the agency considers stones deadly weapons. It's common all along the border for agents to be hit with rocks, often to distract them from making arrests. Several investigations into similar shootings are under way in Arizona and Texas.
Parra said Rodriguez's family is still awaiting any information from the FBI, and is growing frustrated.
"They're very upset," he said. "They have not stopped grieving for the past four months."
Within days of Rodriguez's death, Mexico's Foreign Relations Department issued a statement saying it condemned the shooting and called such deaths a "serious bilateral problem."
Nogales Mayor Ramon Guzman Munoz said the teen died in a "hail of bullets" and called it "deplorable," urging a thorough investigation by both U.S. and Mexican authorities.
U.S. government investigators are reviewing Border Patrol policies on use of lethal force amid a spate of deadly shootings in recent years. The probe by the Department of Homeland Security's Office of Inspector General involves a review of accusations of brutality and excessive force.