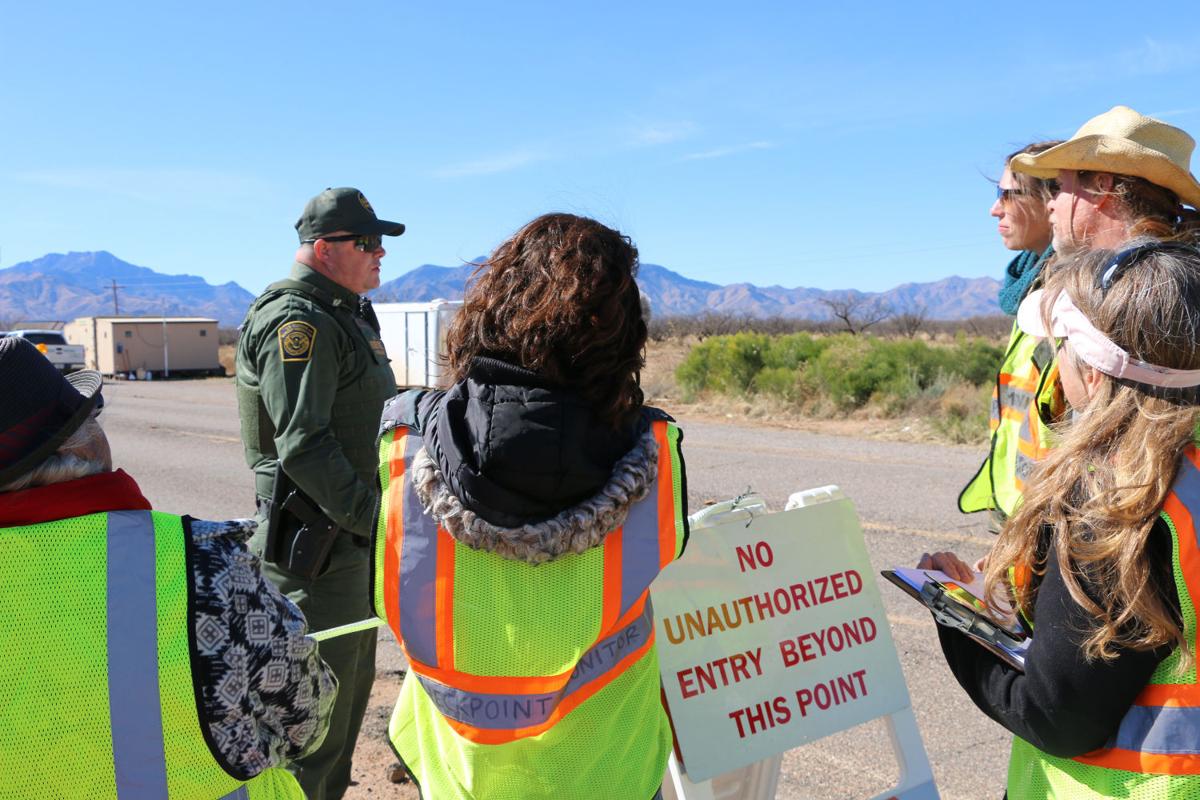 Arivaca residents monitoring a Border Patrol checkpoint say the agency is keeping them too far away to be effective.
A 200-foot set-back was initiated Feb. 4, the group said this week.
The set-back was a surprise to the monitors, who on the previous day had been allowed to observe agents at the checkpoint up close, said Sophie Smith, a volunteer with People Helping People, a humanitarian group from Arivaca that has been monitoring checkpoints since February 2014.
"We approached the checkpoint to monitor it, and discussed with agents on duty where we'd like to be standing," Smith said. "We were ultimately standing directly across from primary inspection for six hours that day."
However, when volunteers returned the next morning, barricades had been set up.
They were also informed that an enforcement zone was pre-emptively set up around a checkpoint on Arizona 86 near the Tohono O'odham reservation, Smith said.
The volunteers have not received an explanation for why the barricades were considered necessary, she said.
Border Patrol declined to comment, citing a pending lawsuit filed by some Arivaca residents and the American Civil Liberties Union against the agency over a similar enforcement zone at the Amado checkpoint.
"The ACLU believes it's a First Amendment infringement, that we have a right to assemble peacefully, observing the public activities of public servants," Smith said.
People Helping People does not want to interfere, but is there to provide oversight and collect data about what is happening at the checkpoints, according to Smith. Ultimately, they want to prove that the checkpoints are ineffective and unfairly punish people living in border communities, she said.
Volunteers collect data on the number of apprehension and drug interdictions that take place, as well as observe who shows ID or is pulled into secondary inspection in an attempt to document racial profiling.
In the past two years, they have not seen any people or drugs taken into custody, Smith said.
However, she said they have observed that Latinos are 26 times more likely than other people to show ID and 20 times more likely to be pulled into secondary inspection, according to a report released in October 2014.
Kendal Blust is a University of Arizona journalism student who is an apprentice at the Star. Contact her at starapprentice@tucson.com