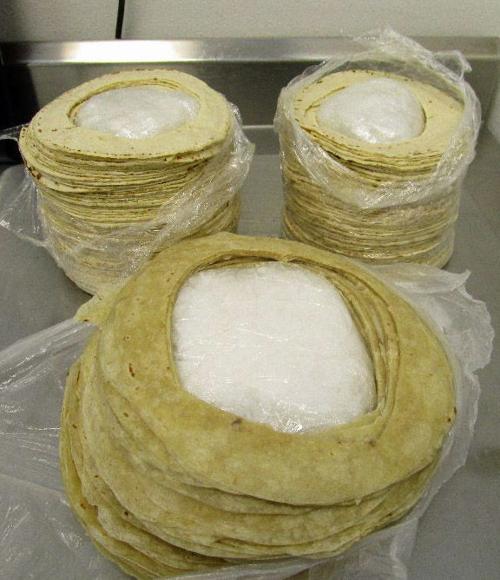 Customs officers at the Nogales port of entry found tortillas stuffed with something other than spicy carne asada on Friday.
With the help of an drug-sniffing dog, agents at the Morley crossing seized about 3 pounds of meth that been hidden in stacks of tortillas being carried by a 62-year-old Nogales, Arizona, man.
The drugs (and tortillas) were seized and the man was turned over to Immigration and Customs Enforcement's Homeland Security Investigations.
Earlier busts at the border include drugs being hidden in baby formula, burritos and tamales.