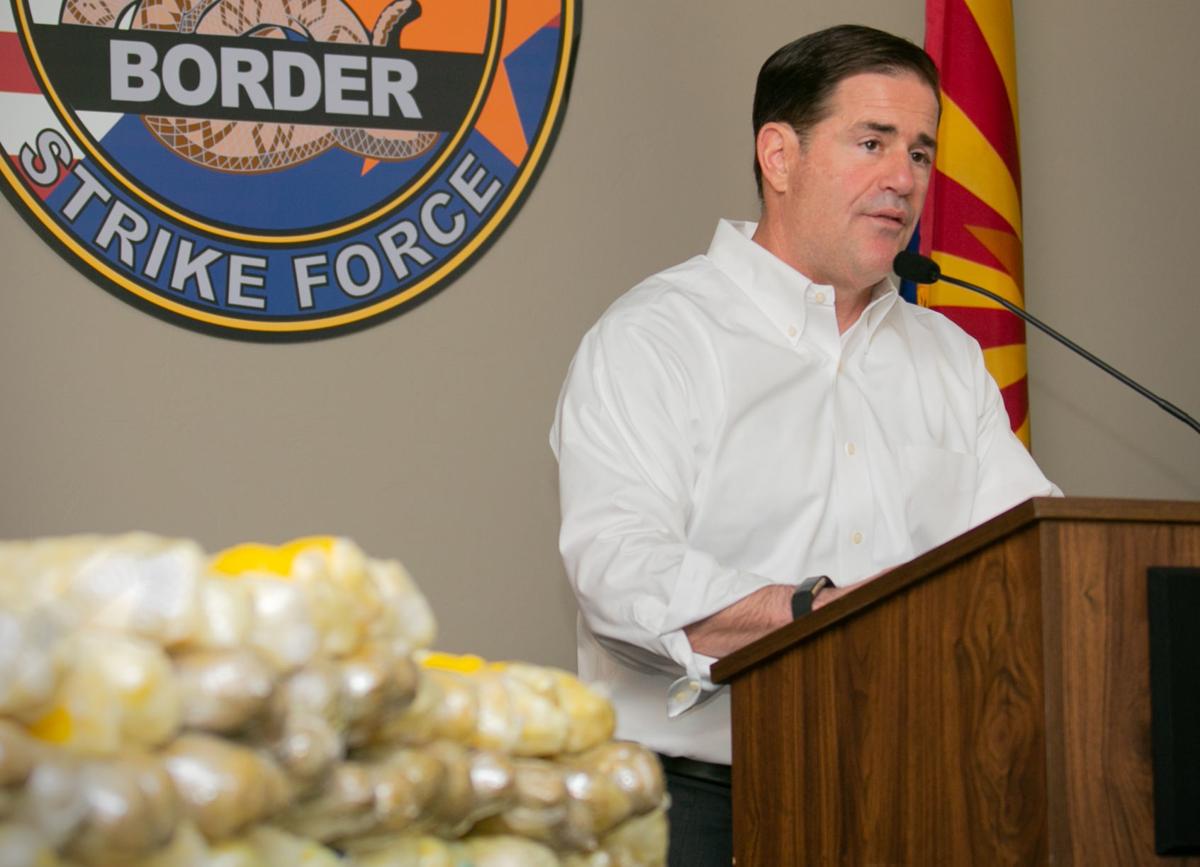 PHOENIX — Gov. Doug Ducey's claim that his policies have resulted in Arizona's economy doing much better than surrounding states depends on what data are considered.
Ducey says that since he took office in January 2015, the state has added about 242,000 private sector jobs. That does outstrip the 192,000 jobs added in the prior 43 months.
At the height of the recession, the state's jobless rate topped 11 percent. By the time Ducey took office, it already had fallen back to 6.4 percent. It's now at 4.6 percent.
The governor uses the line that the last time the Arizona unemployment rate was this low, "people were renting their videos from Blockbuster." For the record, that was in January 2008.
But the state appears to have settled into what could be a new normal, with that jobless rate barely budging in the past year.
The unemployment figure is higher than the national rate of 3.9 percent. It also is higher than the rates in Utah, Nevada, Colorado — and even California, whose regulation and tax policies Ducey repeatedly says are driving businesses to move to Arizona.
New Mexico's rate matches Arizona's.
Arizona's unemployment rate remains a full point higher than its historic low of 3.6 percent in July 2007.
It isn't just Ducey who is looking at the figures he wants.
During Tuesday night's gubernatorial debate in Tucson, his Democratic challenger, David Garcia, said that at the end of 2017 Arizona's rate of job growth was lower than those in surrounding states, with the exception of New Mexico.
That's true — as a snapshot of that period of time.
But there are more recent figures. And the latest report from the U.S. Bureau of Labor Statistics put Arizona's current year-over-year job growth at 2.9 percent. While Utah and Nevada have faster job growth, the Arizona numbers are better than those in California, Colorado and New Mexico.
There are some bright signs on the horizon.
Kiplinger Magazine predicts that job growth in Arizona this year will be the seventh fastest in the nation and that the jobless rate by the end of the year should hit 4.5 percent.
The writers credit "Arizona's more flexible regulatory environment" as attractive to business.
U.S. News & World Report is a little less positive, putting Arizona at No. 14 in its list of the best states for growth.
And USA Today lists Arizona at No. 24, citing the state's high poverty rate and "below average educational attainment rates at both the high school and college level."