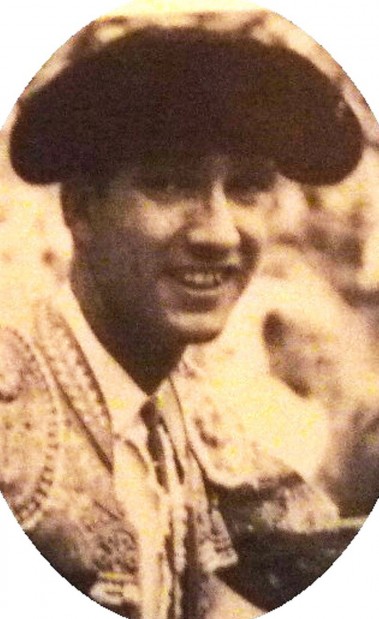 Streets named after city founders are common.
Streets named after bullfighters? Not so much.
But Tucson has one: Calle Carlos Arruza, named after one of Mexico's most famous matadors.
The street, off South Granada Avenue and West Congress Street just north of the Tucson Convention Center, got its name in 1972, when Budd Boetticher's film "Arruza" premiered in Tucson.
Born Carlos Ruiz Camino in Mexico City on Feb. 17, 1920, Arruza began his bullfighting career in 1934 and became a full matador in 1940 at age 20.
He later gained the nickname, "El Ciclón," or "The Cyclone." In 1945, he had one of the best seasons in the history of La Fiesta Brava: He fought in 108 bullfights (corridas) and won more than double the number of awards as his nearest challenger, Manolete.
Arruza retired in 1953, and he and his wife, Mari Carmen del Vazquez, bought a ranch in Mexico to raise bulls.
He did occasional festival appearances for charity and in 1955 wrote "My Life as a Matador: The Autobiography of Carlos Arruza," which was published the following year.
At the urging of a friend, he re-entered the ring in 1957, this time as a rejoneador - a bullfighter on horseback - fighting in Mexico, Spain, Portugal and France.
In 1959, in Nogales, Sonora, "El Ciclón" almost lost his life when a bull charged and crashed into him, nearly goring his head.
Arruza appears in several documentaries, such as "Bullfight" and "Torero," and also as Lt. Reyes in the movie "The Alamo," starring John Wayne.
Arruza survived his dangerous career, only to be killed at age 46 in a car crash.
Each week the Star tells the stories behind Tucson street names. If you have streets to suggest or stories to share, contact writer David Leighton at streetsmarts@azstarnet.com
Sources: Dick Frontain, "Carlos Arruza, The Golden Years, 1953-1966," Los Amigos Publishing, 1966 Ernesto Portillo Jr., "Nogales bullfights saw grace amid gore," Arizona Daily Star, July 2007 Ron Butler, "A Small Street Behind the Convention Center Carries a Name Steeped in History," Tucson Weekly, April 22, 2004 Online Encyclopedia Britannica: www.britannica.com/EBchecked/topic/36192/Carlos-Arruza#tocBiblio Internet Movie Database: www.imdb.com/name/nm0037364/