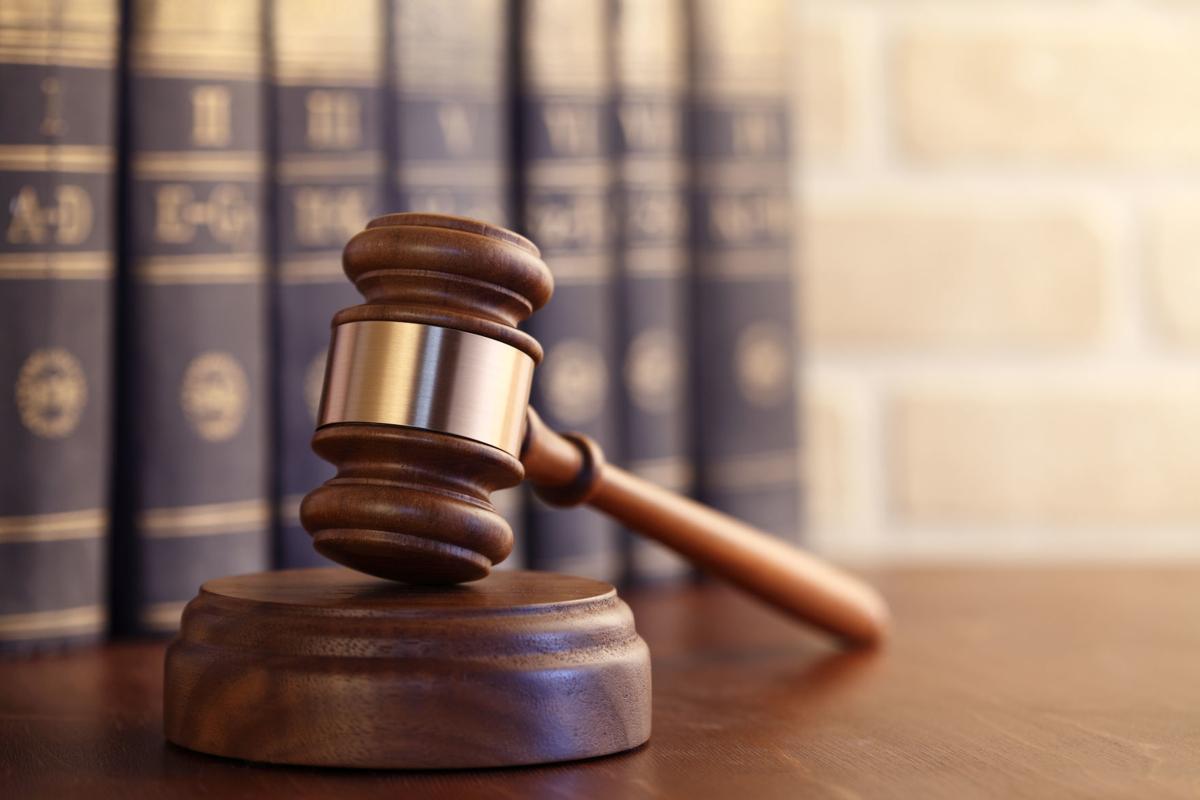 The rescue of a young girl in Mexico and a lengthy prison sentence for a Douglas man began with a suspicious package in Cleveland, federal prosecutors said.
Uriel Gonzalez Perez, a former police officer in Sonora who worked as a janitor in Douglas, was sentenced Thursday to 10 years in federal prison after pleading guilty to conspiring to fraudulently buy firearms and possession of child pornography.
"You earned every day of it," Judge James A. Soto told Gonzalez at a sentencing hearing in U.S. District Court in Tucson. The victim of the child pornography was probably about 3 years old at the time, Soto said.
The investigation of Gonzalez, a 34-year-old Mexican citizen and legal permanent resident of the United States, began when Homeland Security Investigations special agents in Cleveland alerted their counterparts in Arizona about a suspicious package sent to Gonzalez from an online ammunition store, as the Arizona Daily Star reported in December 2017.
Special agents with HSI and the Bureau of Alcohol, Tobacco, Firearms and Explosives in Douglas put Gonzalez under surveillance and watched him take the package from a delivery driver. He then drove to the Douglas port of entry, court records show.
When Gonzalez drove his pickup truck toward Mexico, customs officers stopped him and searched his pickup truck. They found 500 links for an ammunition belt used by a .50-caliber machine gun that often is mounted on a vehicle and fires 600 rounds per minute. Further investigation showed fraudulent purchases of seven pistols and a rifle.
As part of the firearms investigation, a search warrant was executed on Gonzalez's phone, federal prosecutor Erica Seger wrote in a sentencing memorandum. The search revealed photos of Gonzalez with at least two fraudulently purchased firearms in Mexico.
The search also revealed 26 photos and three videos of child pornography. The images and videos showed a girl being molested by her mother, Seger wrote. Photos also showed that the woman and Gonzalez had a relationship.
The girl was rescued and the mother was arrested in Mexico and sentenced to 15 years in a Mexican prison, Seger told Soto at Thursday's hearing. Without the firearms investigation, it is likely the girl never would have been rescued.
"I don't know where the wheels went off for you," Soto told Gonzalez.
Two firearms purchased by Gonzalez were found at crime scenes in Mexico, court records show.
Speaking through a court interpreter, Gonzalez told Soto, "I want to say I'm very sorry about what happened. There's nothing I can do about it at this time."
Soto sentenced Gonzalez to 46 months on the firearms charge and 120 months on the child pornography charge, with both sentences running at the same time.
Gonzalez now faces state charges of child molestation in Cochise County Superior Court, Soto said.