The latest standout in this year's spectacular spring bloom is a towering specimen with a misleading name: the century plant.
It's misleading because century plants, a type of agave producing brilliant yellow blooms at this time of year, don't live for 100 years. More like 10 to 30 or perhaps 40 years, according to botanists.
As it approaches the end of its life, the plant, known to scientists as agave americana, produces a tall stalk with numerous yellow blossoms. It dies after blooming, well short of its heralded 100 years.
Botanists with the Arizona-Sonora Desert Museum and other sources have noted some interesting facts about century plants. Among them:
• Stalks sometimes, but not always, reach a height of 25 to 30 feet.
• The tall stalk of one of the plants might not immediately pop to mind when you're looking for dinner. But the fleshy base of the plants have been harvested, roasted and eaten by indigenous people in the past.
• Agaves of various types have been processed through fermentation and distillation into alcoholic drinks such as tequila.
• Prized for their beauty and especially their dramatic bloom, century plants are sometimes cultivated as ornamental additions to gardens.
• Fiber from agaves has been used to make ropes, rugs and baskets.
To find a century plant in bloom, the best advice is to keep an eye out when you're walking or driving in desert areas around Tucson. A plant that is brilliant bloom one week might be fading or gone weeks later.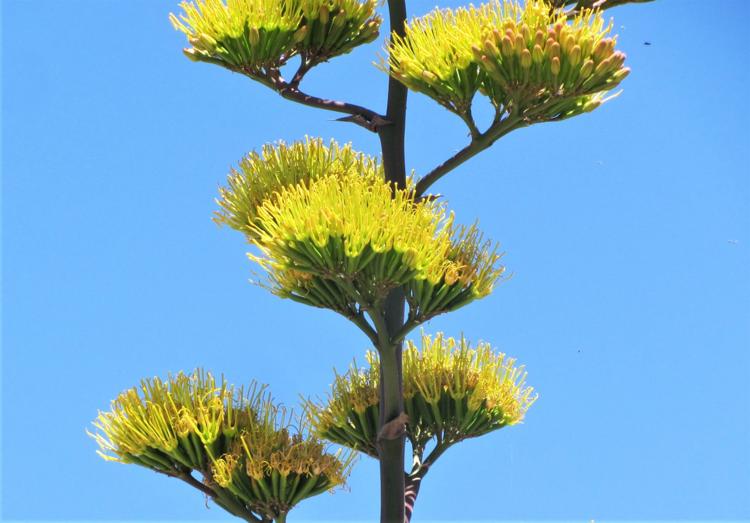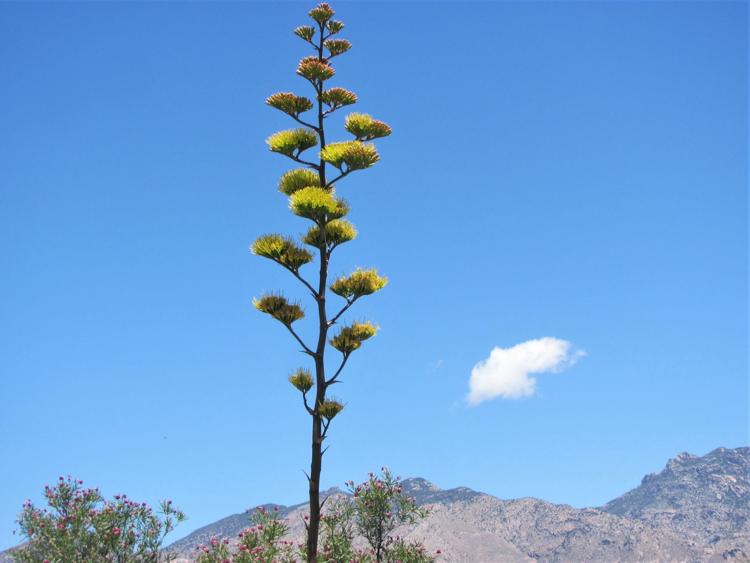 One place where you might spot one or more blooming plants now is along Craycroft Road north of River Road.