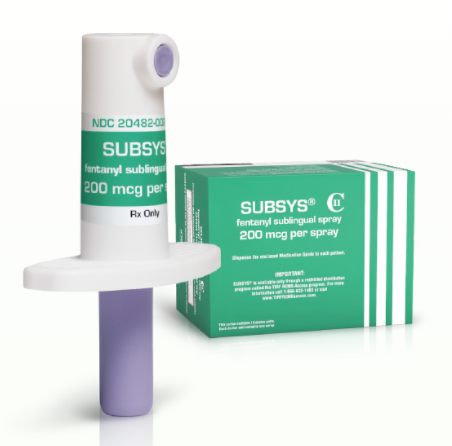 PHOENIX — The attorney for a Chandler opioid manufacturer says his firm can't be sued by the state over its marketing practices because anything it may have done wrong is in the past.
In legal filings, attorney Joel Hoxie points out that a lawsuit filed earlier this year by Attorney General Mark Brnovich seeks an injunction to stop Insys Therapeutics and its employees "from engaging in unfair, deceptive or misleading acts or practices that violate the Arizona Consumer Fraud Act."
But Hoxie tells a Maricopa County Superior Court judge there's a big flaw in that: The lawsuit does not allege any risk of future harm.
"The state has not alleged a single fact tending to show Insys will engage in any wrongful behavior in the future," he wrote in his filings. "On the contrary, the state appears to recognize that most of the relevant conduct took place years ago, and the most recent violation alleged in the complaint took place in December 2016."
Anyway, Hoxie said, the individuals who oversaw the practices are no longer associated with Insys; several former employees and doctors are already facing criminal charges.
The list of people charged includes company founder John Kapoor. But while he has stepped down from the board of directors, he remains a majority shareholder.
Hoxie, however, is not relying solely on the claim that whatever happened in the past can't happen again in his bid to have the lawsuit dismissed.
One of the charges in the lawsuit is that Insys misled insurers and pharmacy benefit managers about the conditions of patients for whom they wanted to get payment for Subsys, a sublingual form of fentanyl, a powerful opioid.
Brnovich charges that the U.S. Food and Drug Administration has approved Subsys only to manage "breakthrough pain in cancer patients 18 years of age and older who are receiving and tolerant to around-the-block opioid therapy for their underlying persistent cancer pain." He said the FDA-required label spells out the things the drug should not be used for, such as postoperative pain and headaches and migraines.
But Brnovich said Insys misrepresented patients' conditions to get payment approval for the drug, even in situations where its use was neither necessary nor appropriate.
Hoxie, however, pointed out that the state's allegations all pertain to consumer fraud. And he said whatever Insys did in getting payment authorization did not mislead any consumers.
"Although patients have a vested interest in whether their prescriptions are preauthorized, they have no similar interest in the reasons why certain insurers may have chosen to preauthorize prescriptions," he said.
He also asks Judge Rosa Mroz to dismiss the claim that Insys had some duty to warn patients about the foreseeable risks of harm from Subsys.
Hoxie said the FDA-approved label for Subsys highlights two dangers: fatal respiratory depression and a potential for abuse. Also, patients who use medications like this are required to sign an agreement acknowledging the risks they pose.
"Every patient who received Subsys, therefore, received all of the FDA-required warnings," Hoxie wrote. "Insys canot be held liable under the Consumer Fraud Act based on its alleged failure to provide additional warnings to patient-consumers."
Hoxie also brushed aside Brnovich's contention that Insys engaged in fraud by not telling patients about its program that provided speaker fees to doctors who increased the number of Subsys prescriptions they wrote.
First, he said, federal law requires only that manufacturers disclose any such fees to the Centers for Medicare and Medicaid Services.
Hoxie said the state cannot impose its own disclosure requirements on top of that.
Anyway, he said, the failure to tell patients about the way doctors were compensated "would not be material to the average patient-consumer."
The claims in the Brnovich lawsuit and the federal criminal charges against Kapoor are all based on the same basic allegations that company officials were dissatisfied with lackluster sales after Subsys hit the market in 2012.
According to both complaints, Insys set up a program to pay speaker fees to doctors to talk about the drug. The contention is these were little more than thinly disguised kickbacks to convince doctors to prescribe the drug in situations where it was not warranted, or in dosages and volumes that were inappropriate.
There also are allegations that Insys pushed doctors to use the drug for uses beyond the "breakthrough pain" for which the FDA had approved.
Hoxie said, however, that nothing in federal law or regulation prohibits doctors from prescribing "off-label" uses of the drug. He acknowledged that courts have said it is illegal for a manufacturer to actually market the drug for off-label uses.
But he said that is not inherently fraudulent. And he said any violation, to the extent one exists, is of federal law, which the state is not permitted to enforce.