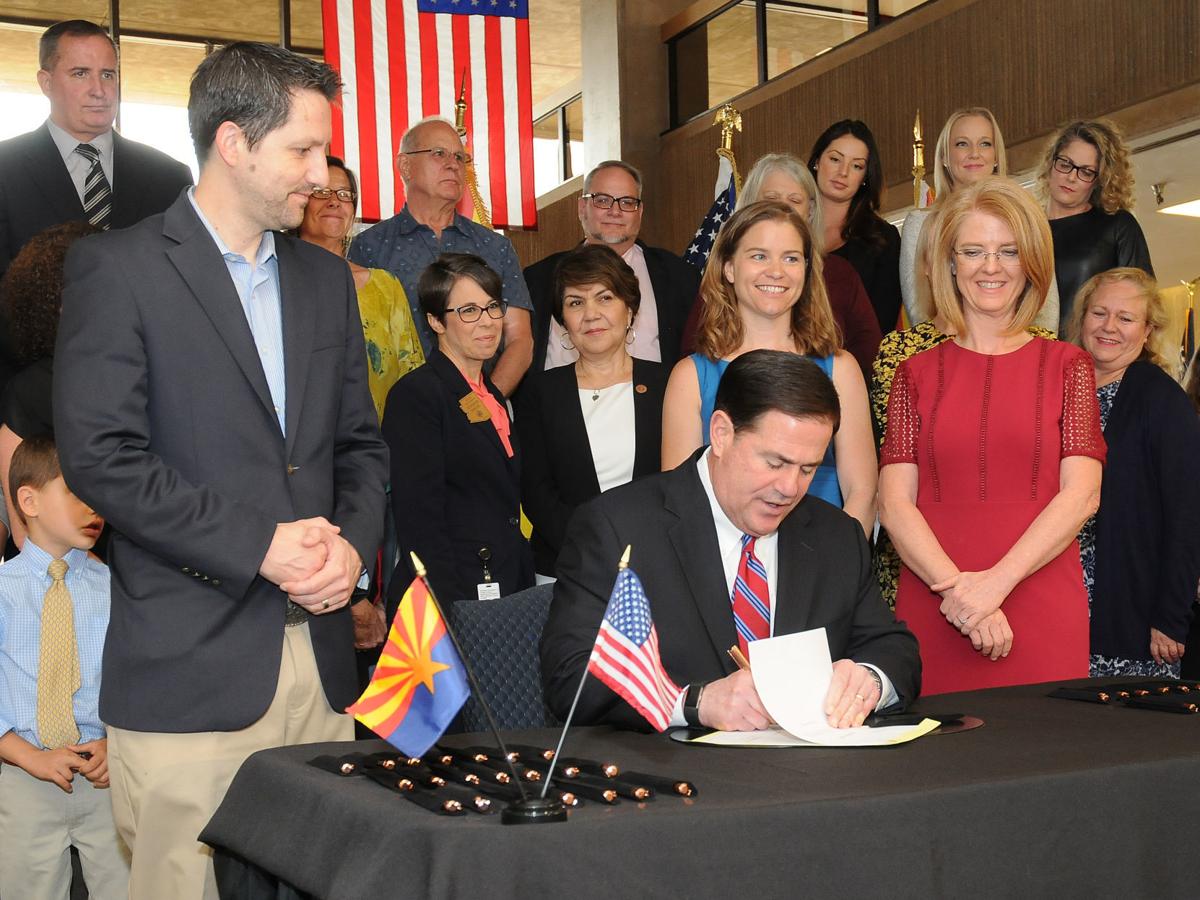 PHOENIX — Calling it a "significant and critical first step," Gov Doug Ducey signed into law a measure that will give those who were sexually assaulted or abused as children more time to sue, no matter how long ago the event occurred.
"Sexual abuse is never easy to disclose, especially for a young person," the governor said at a signing ceremony Tuesday at the Capitol, less than 24 hours after lawmakers approved the change unanimously.
"This we know: Victims need time, time to process, time to understand what has happened and to come forward," he said. "And they deserve the ability to come forward."
The new law, which took effect immediately on Ducey's signature, does that in two ways.
First, it scraps the prior statutes that required victims to sue before their 20th birthday or forfeit their legal rights. Now they will have until age 30.
Second, it opens up a temporary legal window for lawsuits by those whose time to file suit already has expired: They will have until the end of 2020 to bring their claims.
But concerns about people bringing claims on incidents going back decades forced a compromise to get the necessary votes.
First, those in this second category will have to prove their claims by "clear and convincing evidence." That's a higher standard than "preponderance of the evidence," the balancing test used by jurors now — and still available for those who sue by age 30 — to determine whether it's more likely than not that the incident occurred.
Any lawsuit in that group against a church or organization also would have to provide proof that someone in authority not only knew about the incidents of abuse but either did nothing or deliberately covered it up.
Finally, those suing based on older claims cannot seek punitive damages.
Sen. Paul Boyer, R-Phoenix, who was the prime mover behind the legislation, said it is part of an effort to help those who have been abused.
"This bill in particular offers justice for survivors who have been sexually assaulted, and hope — hope that no other child will have to be harmed in this manner," he said.