Joseph L. "Lant" Cloud was born on April 14, 1869, in Spruce Township, Bates County, Missouri, to Daniel W. and Catherine Cloud. His father was a native of Kentucky who had settled in Bates County in the 1850s. He served in the Civil War as a member of the 16th Missouri Infantry of the Confederate Army and would later be a judge in the county court.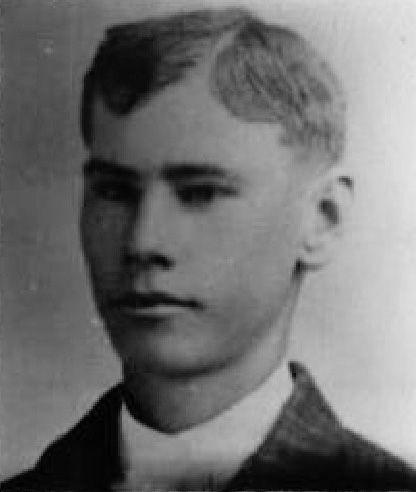 In 1890, Daniel and his family would relocate to Altona, Missouri.
Joseph married Fannie I. Buck on July 26, 1893, in Mayesburg, Missouri.
Fannie had been born to Thomas and Marie Buck on Sept. 7, 1869, in Bates County. Her father had been born in England and her mother was born in France. They would have son, Leo F. Cloud, on May 7, 1894, and a daughter, Marie, on Jan. 25, 1897.
Sometime after 1900, the family relocated to Avalon, Catalina Island, off the coast of Los Angeles, where Joseph worked as a carpenter and shipwright. He specialized in building small boats and is known to have made his own tools.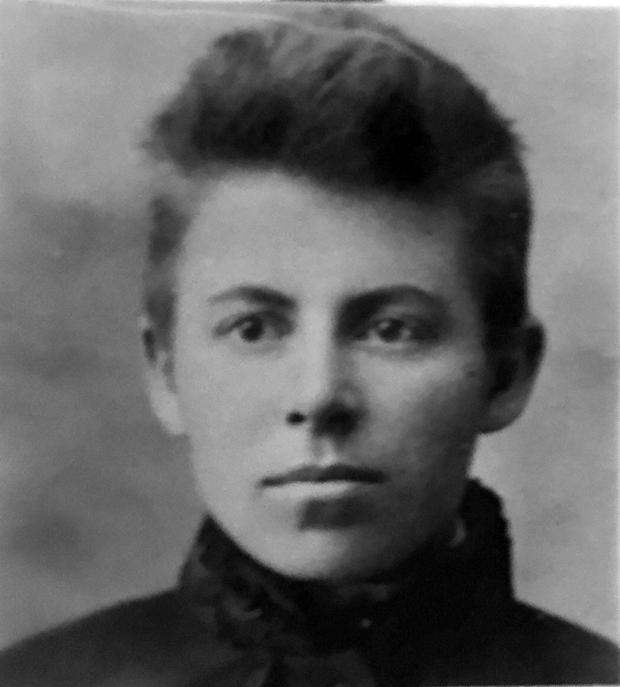 Fannie I. Cloud. Courtesy of Aubry Wilkes (Great Great granddaughter)
By 1910, the family had moved to Tucson, where Joseph was the owner of the Modern Grocery Co. and was also working as a carpenter. They also had their last child, William K. "Ken" Cloud, on May 7, 1910, at the house that is said to have been built by Joseph at 916 E. Seventh St. The home exists today.
The same year on Nov. 29, Joseph Cloud purchased 120 acres along Sabino Creek. The land had been the homestead of George and Mary Sicocan and had received their patent from the government in 1902. George Sicocan at one point was the owner of the Depot Park Hotel.
In the 1910s, Leo Cloud attended the University of Arizona and was one of the most popular students , which may have led to him being chosen captain of Company A, of the cadet battalion.
He also played football, basketball and was the UA's tennis champion.
He was electrocuted on March 6, 1915, while painting a concrete water tank at the university and came in contact with an unprotected electrical wire.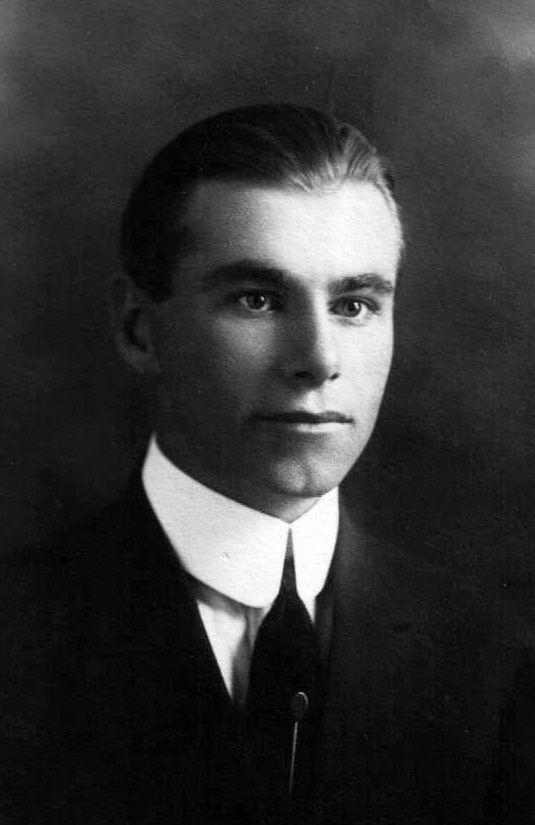 The university called off the ball game that day and canceled the debate for that night. All flags on campus flew at half-staff.
Joseph Cloud would later sue the UA for carelessness and negligence and would be compensated by the state of Arizona.
In the late 1910s, Marie Cloud attended the university and graduated with a bachelor's of science in home economics in 1920. A few years later she wed Lowell C. "Tedd" Bailey, who had been born in Ohio. Soon after they relocated to Jerome, Arizona, before returning to Tucson. They had two children, Mari and Lowell Jr.
In 1922, Joseph along with nine other land owners in the area petitioned Pima County to build a county road from Sabino Canyon Road to the beginning of Joseph's property near Sabino Creek. The road was originally called Road #55 but was soon changed to Cloud Road.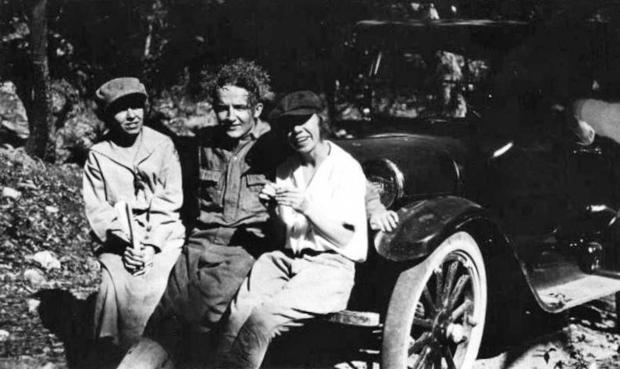 Lowell C. (center) and Marie Cloud Bailey (right) with friend. Courtesy of Aubry Wilkes
Lowell C. Bailey Jr., a grandson of Joseph and Fannie Cloud, remembers visiting the Cloud property several times as a kid in the 1930s. He remembers the land was often used as a recreation area by the family. He and his sister would often play in Sabino Creek, which usually had water in it, under the huge sycamore trees.
On one of the visits he was told that Cloud Road was named after his grandpa Joseph.
During the Bailey family visits to the property Joseph and Fannie would normally stay at their home on East 17th Street and Fannie would bake bread.
Later on the property on Cloud Road was sold to provide financial assistance to the family.
Today, many descendants of Joseph and Fannie Cloud still live in Tucson, including members of the Bell, Wilkes, Roop and Smith families.