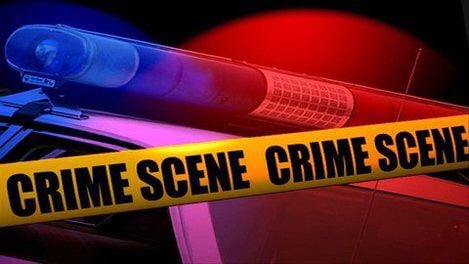 Officials in Cochise County said the body of a 14-year-old boy was found inside an elementary school near Sierra Vista that was placed on lockdown Tuesday morning because of a shooting incident. The boy was a student at the school.
On Wednesday, the sheriff's department classified the boy's death as a suicide. The department said the gun recovered in the bathroom belonged to a family member of the eighth-grader.
Shortly before 9:30 a.m., the Sierra Vista Police Department received a 911 call regarding a shooting at Coronado Elementary School, after which the school was promptly put on lockdown while deputies responded. The school is just outside the Sierra Vista city limits and has about 450 students in K-8th grade.
Inside the school deputies found a boy who was dead from a gunshot wound, said Cochise County Sheriff Mark Dannels at a news conference later in the day. The student was the only victim and "the investigation is still ongoing."
The body was found in a bathroom, and a weapon was recovered, said Carol Capas, a Cochise County Sheriff's spokeswoman. She said she could not say how many times the weapon was fired, or if a suicide note was found.
The Pima County Medical Examiner's Office will conduct an autopsy.
The family of the boy has been notified; his name was not immediately released.
"Our condolences, prayers go to the family," the sheriff said. Dannels said he was proud of the response from law enforcement to initial calls of an active shooting situation at the school.
He said deputies from his office, Sierra Vista police, Border Patrol agents, Department of Public Safety troopers, fire departments and personnel from other law enforcement agencies quickly converged on the school when the first call came in. He said law-enforcement personnel entered the school in a tactical fashion to determine if there was an immediate threat to students and staff.
Dannels praised staff from his office and other departments who have gone to schools in the county since 2015 to provide students, staff and teachers with training on how to respond to critical incidents. "The No. 1 goal is to protect those students and that happened," he said.
The school was cleared and students were reunited with family members at a nearby church. The school is part of the Palominas Elementary School District, which is offering counseling support to students.
"This is a tragic day for our school district, said Marylotti Copeland, superintendent of the Palominas district.
She said crisis teams responded to the district Tuesday. They will return to the school Wednesday as will counselors who will provide help to any students and staff who need it, she said.
Copeland praised the school's staff for how it handled the incident. She also thanked first-responders for their quick reaction to the campus. She said parents were notified with automated calls as soon as school personnel could do so safely.