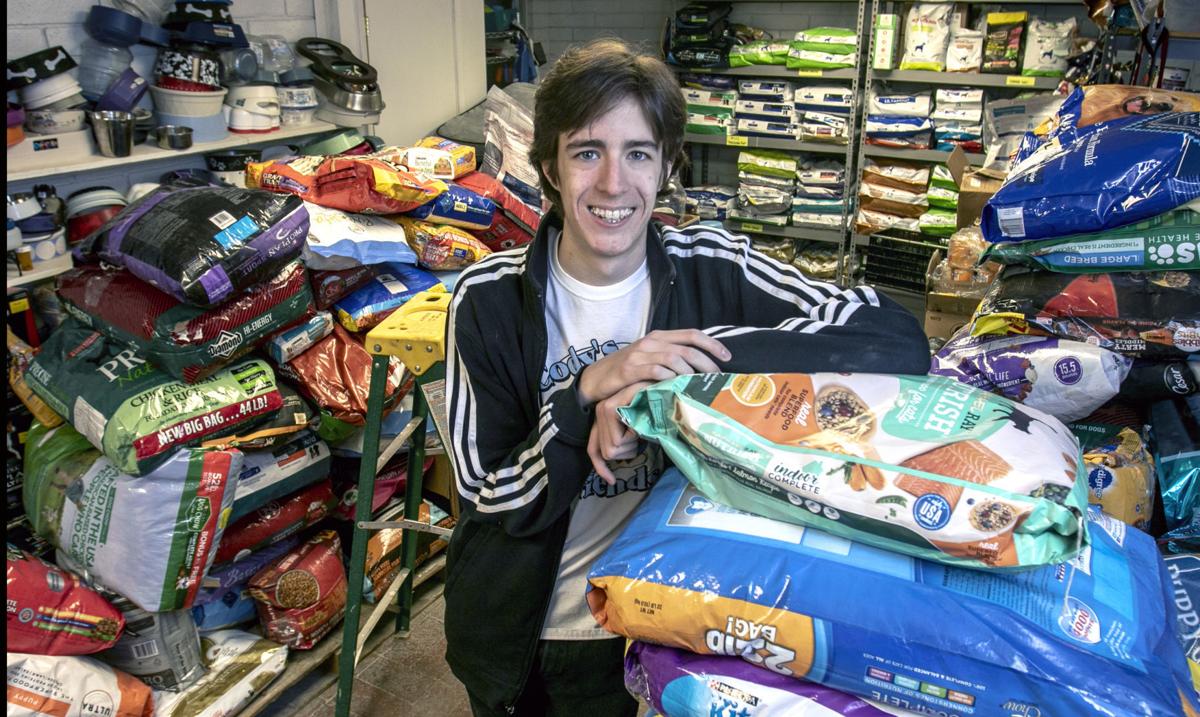 Walls of the community room in the Cody's Friends building are lined from top to bottom with 50-pound bags of dog food, used water bowls and colorful leashes.
There are cans of cat food, dog crates, pet beds and blankets. There are bins of dog treats and chew toys, and even some rabbit food.
But within a matter of weeks — or maybe sooner — much of that will be cleared out and given to organizations that help those who need it most.
Cody Allen was 10 years old when he started Cody's Friends in Tucson — not to be confused with the Cody's Friends rescue group in Texas.
Cody, now 18, is a high school senior. He hopes to go to the University of Arizona and eventually venture into veterinary medicine.
In addition to helping run Cody's Friends, Cody works part-time at a veterinary clinic.
And although Cody is no longer 10 and is now getting ready to graduate from high school, he wants to keep Cody's Friends going — hopefully expanding it even more in the future, he says.
But back in 2010, Cody's Friends was simply a project. It all started when Cody was in fifth grade and did a report on John F. Kennedy.
One of Kennedy's quotes stood out to him: "Ask not what your country can do for you — ask what you can do for your country."
"He brought home that report and he said, 'What am I doing for my country?'" Cody's mom, Amber, says. "I said, 'What do you want to do for your country?'"
"Based off that quote, I wanted to do something to help the community of Tucson," Cody says. "And I love animals."
Cody decided he wanted to collect pet food and supplies to help people in need.
"Literally that afternoon, he said, 'I want to help hungry animals with food,'" Amber says. "It was a very raw thing, because for a 10-year-old, he didn't read about a model and figure out how to (start a charity). He just loved animals and wanted to help them."
The very day Cody brought home his school report, he hand-wrote flyers for his neighbors, asking them for donations. "I'll never forget that day," Amber says.
"It was a 10-year-old on a mission," she says. "He just followed his love."
On Saturday mornings, neighbors would put unwanted pet food and supplies on their front porches. The mother-son duo would come by in their minivan and bring the items to local adoption events.
What started with donations from a handful of neighbors eventually blossomed into a citywide effort with the help of the entire Allen family and 15 hardworking volunteers.
Cody's Friends now provides pet food and supplies to more than 35 human service agencies and shelters, including the Marana Food Bank, Youth on Their Own, Gospel Rescue Mission and Mobile Meals of Southern Arizona.
More than 70 animal rescue groups across Arizona also receive food from Cody's Friends. Amber says working with rescue groups is important because the groups are able to save money for other expenses such as medical care.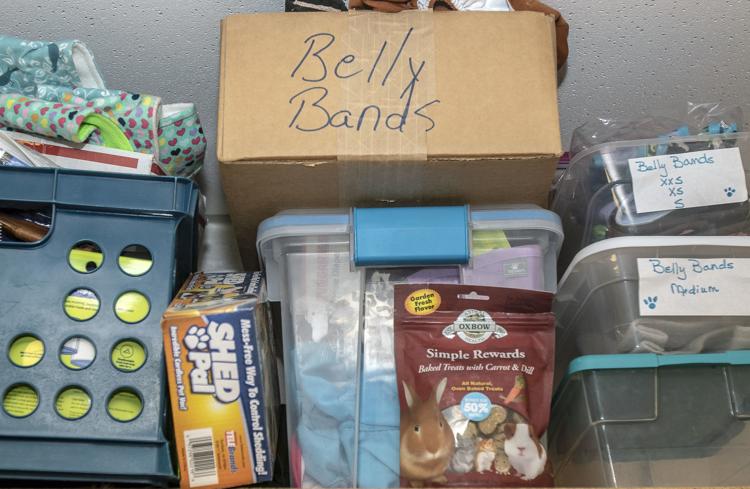 In 2018, the charity donated more than a million pounds of pet food and critical supplies to organizations that help those in need. Amber expects that number to be even larger in 2019.
The food and supplies at Cody's Friends come partly from community donations and the charity is no stranger to community events in Tucson.
In the charity's early years, Cody and Amber would drive around Tucson to pick up people's donations. Now, Cody's Friends has more than 30 donation boxes in the Tucson area for people to drop off their unwanted pet food or supplies.
Cody's Friends also works with several generous donors, including Rescue Bank, which is a program of greatergood.org.
One of the charity's donors even offered to match every donation dollar up to $10,000 through April 2, which is Arizona Gives Day.
"The catalyst was when (Cody's Friends) went on Facebook," Amber says, adding that her daughter made a website and a Facebook page for Cody's Friends about three years after Cody passed out his handwritten flyers.
Soon after, a law firm stumbled upon the Cody's Friends Facebook page and offered to make the charity a nonprofit organization.
Cody's Friends has been known to lend a helping hand during crisis events, such as a fire in Sonoita, in which families were evacuated from their homes. Many didn't have time to grab food or supplies for their pets, Amber says. The same day they were evacuated, Cody's Friends was able to provide what they needed for their pets.
Cody's Friends also helped during Hurricane Harvey in 2017. They sent volunteers and good Samaritans to Texas, in addition to five truckloads of donations that came from all over Arizona.
And during the most recent federal government shutdown, Cody's Friends hosted a pet food distribution event where more than 280 families of federal government employees stopped by to pick up food.
Neither Cody nor Amber thought Cody's Friends would turn into what it is now.
"It started to spread and it just blew up," Amber says. "It was just a project a 10-year-old was doing.
Contact reporter Gloria Knott at gknott@tucson.com or 573-4235. On Twitter: @gloriaeknott