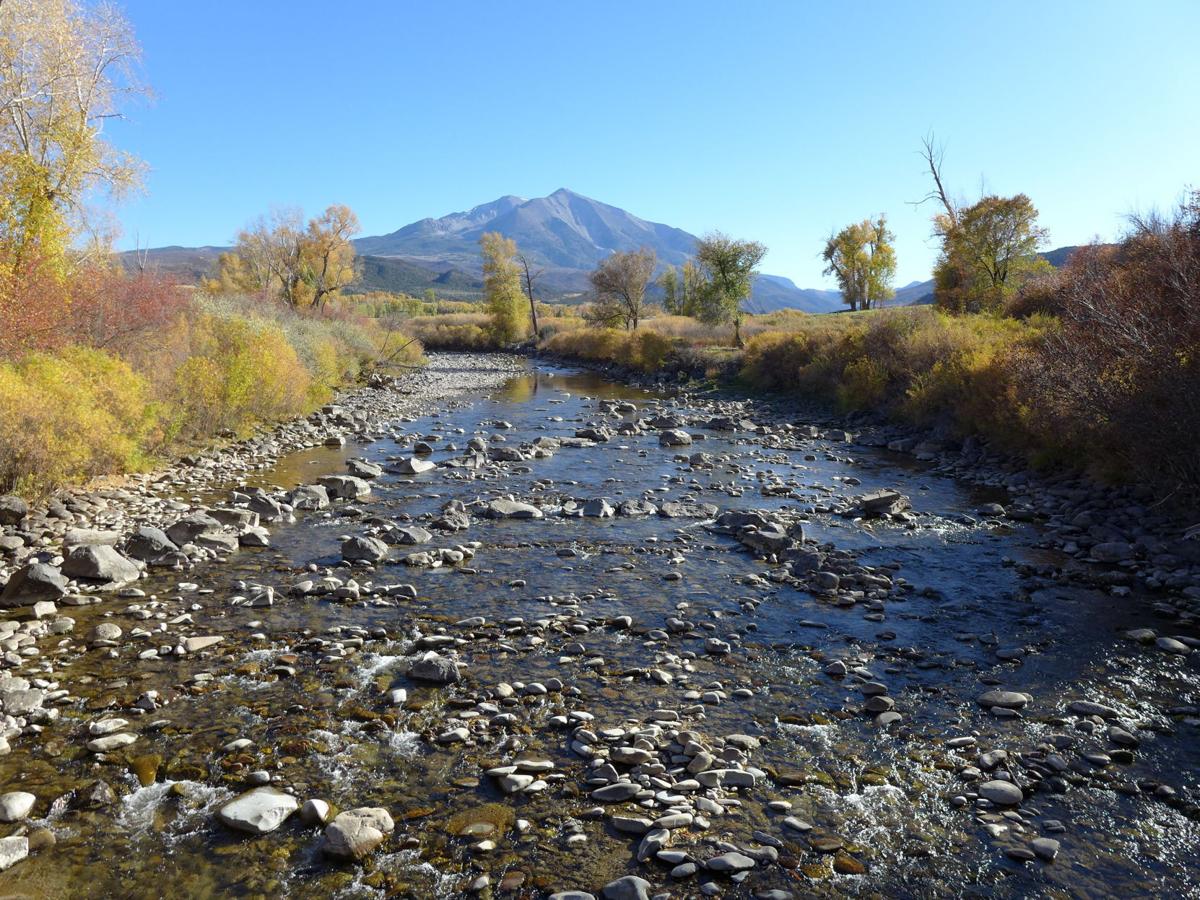 Record and near-record low flows on the Upper Colorado River this summer and fall have dramatically and abruptly worsened the outlook for the entire river and the Central Arizona Project over the next two years.
Low flows into Lake Powell led federal officials to sharply reduce their forecasts for how high Lake Mead will be next year.
That has ratcheted up the odds that the first major shortage in CAP deliveries will occur in 2022, cutting off some supplies to Central Arizona farmers.
Overall, recent dry weather has lowered the forecast for total flow expected to go downriver in the upcoming year by more than 1 million acre-feet of water. That forecast dropped just from October to November.
A million acre-feet is roughly 10 times the water all of Tucson Water's customers use in a given year.
As a result, the U.S. Bureau of Reclamation's November monthly forecast projects that Lake Mead — the source of much of Tucson and Phoenix's drinking water supplies — will fall to 1,073 feet elevation at the end of next year, nearly 14 feet lower than previously predicted for that time.
Lake Mead is now expected to be at 1,084 feet at the end of 2020.
However, the bureau notes that current forecasts for 2021 and 2022 are highly uncertain, given that nobody knows yet what the winter weather will be like.
When Lake Mead drops below 1,075 feet at the end of a given year, federal guidelines call for a cutback in releases of CAP water of around one-third of the canal project's total supply, or 512,000 acre-feet.
If the current warm, dry weather pattern holds, the vast majority of those cuts in 2022 will befall farmers in Pinal County, although the Gila River Indian Community and some Phoenix-area cities will also lose some CAP supplies. Tucson Water will not lose any CAP water from this cut.
Lowest October flows on record
Lower federal forecasts for Lake Mead underscore the dependence the Southwest's three Lower Colorado River Basin states — including Arizona — have on the four Upper Basin states, since they supply most of the river's flows.
While a continuing drought has kept river flows below normal for much of 2020, they particularly sagged in August, September and October. Flows into Lake Powell in those months were no greater than 18% of the 30-year average flow from 1981 to 2010.
October's flows, at 11% of normal, were the lowest ever recorded for that month.
August's and September's flows into Powell were the second lowest on record for those months.
In August, the lake and river essentially lost 20,000 acre-feet of water, a Bureau of Reclamation report shows. That month, evaporation on the river exceeded natural flows, requiring the release of water from upstream federal reservoirs for any water to flow into Powell at all.
Or, as longtime Colorado River researcher — and native Tucsonan — Brad Udall put it, "If it wasn't for humans, Lake Powell would have received no water that month."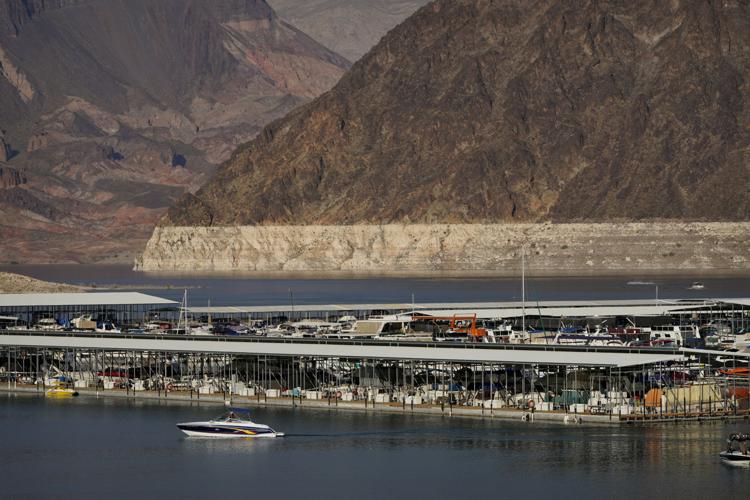 Explaining this year's low runoff in detail, federal hydrologist Ashley Nielson said, "It has been extremely dry since last April. Precipitation for the six-month period April-September was record- or near-record dry for a large portion of the Upper Colorado River Basin and dry conditions continued through October."
Water soaks into parched soil
Because of that, soil moisture conditions are very dry and far below average across the entire seven-state river basin, said Nielson, who works for the river forecast center. The most parched soils lie in southern Colorado and southeast Utah, ranging from 0% to 70% of normal moisture.
That means when snow melts and water flows, much of it will soak into parched ground rather than flow into Lake Powell.
For the entire "water year" on the Colorado from October 2020 through September 2021, the river forecast center predicts that Lake Powell will get 6.79 million acre-feet, or 63% of normal. A month ago, it had predicted Powell would get 79% of normal flows.
The water year is a calendar that hydrologists use to account for the importance of winter snow accumulation and spring snowmelt to water supplies.
Also, the bureau now most likely plans to release only 8.23 million acre-feet of water from Powell to Mead next year, about 700,000 acre-feet less than it had planned a few months ago to release.
Researchers: Climate change adds pressure
Pressure toward river shortages has been building since 2000, when lakes Mead and Powell were full or nearly full.
The river and its tributaries in Colorado, Utah and Wyoming have sent above-average flows into Powell for only four of the past 19 years, the Bureau of Reclamation says.
These shortfalls are due at least in part to human-caused climate change bringing warmer weather, scientists Jonathan Overpeck of the University of Michigan and Udall of Colorado State University have concluded in peer-reviewed research.
Udall cited federal figures showing that in six of the seven Colorado River Basin states — all but Wyoming — average and maximum temperatures were the highest in 126 years of record-keeping from July through September. Rainfall in the same period plunged to its lowest total on record in those states.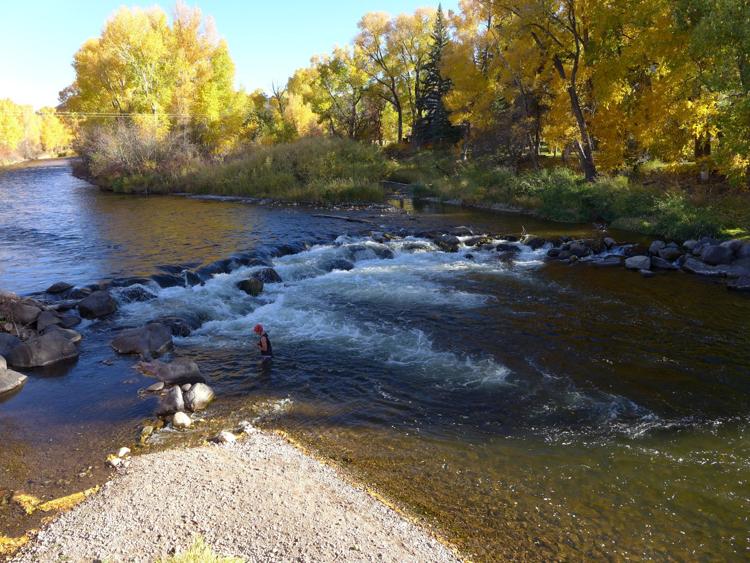 But given ongoing trends of global warming, "that record-setting warm period will also be one of the coolest in at least the next 300 years," Udall said last week. "We need to hope for a great winter, and plan for a terrible one.
"Our preparations must include doing all we can to reduce greenhouse gas emissions to zero as soon as possible," said Udall, a Colorado Water Institute research scientist.
Official: Drought contingency plan doing its job
The new low forecasts prove the value to Arizona of the drought contingency plan the river basin states signed in 2019, said Arizona Department of Water Resources Director Tom Buschatzke.
A primary purpose of the drought plan was to help lower the risk of Lake Mead descending to "critical levels" that could trigger much sharper CAP cuts, he said.
That's the job the plan is doing now, since cuts in water use approved by that plan already have prevented Mead from dropping to very low levels, he said.
"Now, we are building on the momentum" of the drought contingency plan process, and preparing to renegotiate a set of guidelines for operating the river's reservoirs that expires in 2026, he said.
Snowmelt is key, but La Niña year won't help
The latest low river flow predictions are "really very early guesses at a forecast, until they start to get at snowpack," said Eric Kuhn, co-author of a book about the river and the retired general manager of a northern Colorado water district.
But they're good indicators of potential risks to the river in the months ahead, Kuhn said.
It is important to keep in mind that there is significant hydrologic uncertainty this early in the water year, the reclamation agency said in an email Tuesday. The range of potential runoff flows into Lake Powell next spring and summer is very wide, depending on how winter snows turn out.
"It's January or February, or more likely, early March before you have any real confidence in them," Kuhn said of the latest forecasts.
"Still, it's more than a guess. They've been doing this for many, many years. They're looking at a combination of very dry soils, given the drought we are in, and a dry start to the snow season."
While there's plenty of time for winter weather to turn the river forecast around, it's also well known that the West is entering into a La Niña winter climate pattern, Kuhn said. A La Niña winter typically brings well below normal precipitation to the Southwest and the Southern Rockies.