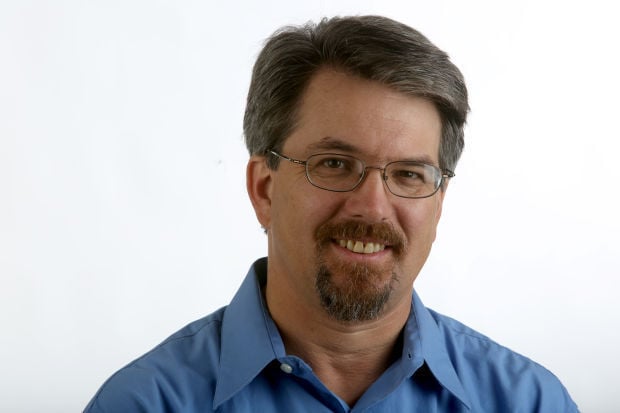 The snap of handcuffs closing over your wrists.
The slam of the jailhouse door shutting behind you.
The whirring of a printer producing the receipt for the thousands in bail money you've had to pay.
These are sounds that I presumed a man accused of raping and beating a woman would hear sometime before his trial. But I was wrong.
The dean of the University of Arizona's College of Pharmacy, J. Lyle Bootman, was charged Oct. 20 with committing three felonies at his foothills home overnight on Oct. 2-3: sexual assault, sexual abuse and aggravated assault. Serious charges. It might surprise you to know Bootman has never been handcuffed, never been taken to jail, and never been required to post a bond to ensure he shows up at court.
On learning this over the last couple of days, it occurred to me that maybe Bootman was getting the generous treatment only afforded to the wealthy in our criminal justice system. That turns out to be just partially true.
This is how Bootman's case played out: On Oct. 3, a woman reported to the sheriff's department that she had gone to Bootman's home the night before, had a drink, passed out and woke up the next morning injured and having been raped. Authorities served a search warrant and launched an investigation.
On Oct. 20, the Pima County Attorney's Office won an indictment from the grand jury. Rather than arresting Bootman and putting him in jail, the sheriff's office served him with a summons to appear in court on the charges.
Then on Wednesday, Bootman was arraigned at Pima County Superior Court. Prosecutors and an attorney for the victim argued that he should be required to post a high bond, but hearing officer Lee Ann Roads let him remain free on his own recognizance. The main conditions were that he surrender his passport, not administer medicines and stay away from the accuser.
This seems like the kind of treatment only available to a man who makes $287,000 a year, right? A poor man is required to pay a bond he can't afford, while a rich man is asked for no bond at all, even though he could afford it. But again, that's only partially true.
I asked three experienced local criminal defense attorneys whether Bootman's treatment is different than what other criminal defendants, especially those charged with sex crimes, receive. In separate interviews, Rick Lougee, Dan Cooper and Jesse Smith said really this is the way the system is supposed to work for defendants and often does in similar cases.
One key difference between this and the typical violent crime you might hear about is that Bootman knew of the investigation by early the morning of Oct. 4, when investigators arrived to search his home. He hired criminal defense attorney Brad Roach, who then represented him before the investigators.
"What is key in this is not necessarily the wealth — although they do get better treatment. The key is the kind of investigation," Cooper said.
In these cases, where investigators and prosecutors work for weeks before deciding if charges can be brought, often the defendant is issued a summons when charged rather than being taken to jail.
What about the decision to release him on his own recognizance? Often such decisions are made on the recommendation of Pretrial Services officers, but since Bootman was not arrested, he hadn't been evaluated by them. So Roads was left to consider the usual factors that determine whether a defendant should be forced to post a bond.
"Mainly it's community ties, lack of criminal history, whether the person is considered a flight risk, the type of offense," Cooper said.
So, there actually is an argument that Bootman got the kind of treatment that a defendant like him should get. But let's not be naive: You need to have money to ensure that treatment. A poor defendant won't have a lawyer to run interference with the police while the investigation is going on. He'll have to wait to get charged and probably arrested before he gets an attorney assigned.
"People from the foothills like this guy are going to get the benefit of the doubt on bond and be released," Lougee said. "The social class of the defendant is a huge variable."
D-M TO CLOSE!
Did you hear Davis-Monthan Air Force Base is set to close? That's what the subject line and headline said on an email sent out around Tucson yesterday: "Davis-Monthan AFB to close."
Except it's not. That was just the bait in a bait-and-switch email from the Pima County GOP. The body of the email accused the incumbent Tucson City Council members of doing too little to ensure D-M stays open and encouraged a vote for the Republicans.
It's a fair enough critique, but that headline could hardly be more hyperbolic. That might work for the senders once, but pretty soon the recipients just dismiss them out of hand.
BABEU'S BUDDY IS BACK
The last time the general public caught sight of José Orozco, a bald man with gleaming eyes was sticking his hand between the buttons of Orozco's shirt. It was a photo of Pinal County Sheriff Paul Babeu when he and Orozco were a couple. It emerged in 2012 when the Phoenix New Times published a story in which Orozco accused Babeu of threatening to have him deported if Orozco spoke out about their relationship — an allegation the attorney general's office investigated and declared unfounded.
That story helped end Babeu's campaign for the Republican nomination for Congress. Now Babeu is running again, and Orozco has returned. He's helping writer Devin Browne in her effort to make a video drama, intended for Internet broadcast, about immigration on the border.
Browne is raising money via Kickstarter to fund the filming of the pilot of Hotel Arizona, which she then intends to use to raise the money to produce the series. Orozco is one of the actors and is featured in Browne's entertaining video pitching the project.