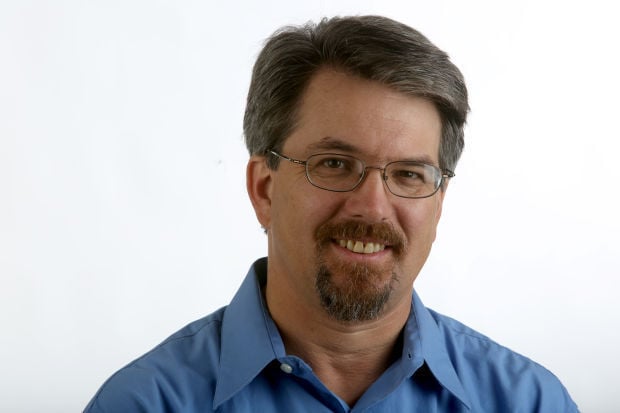 This Tucson prostitution case doesn't add up.
Or maybe it's just adding up to way too much.
Too much time to close down a string of brothels in the first place. Too long waiting for criminal charges to be filed. And too many police officers wrapped up in the case in compromising ways.
Put it all together, and the case doesn't look good for the Tucson Police Department or for public safety in the Old Pueblo.
My colleagues Caitlin Schmidt and Joe Ferguson reported the latest Sunday: A Tucson couple has filed a claim saying TPD's slow response to one of these alleged houses of prostitution led to a confrontation Nov. 22 in which the woman, Annemarie Rechlin, was assaulted by an owner of the brothels, Ulises Ruiz.
"Claimant Annemarie Rechlin is a Tucson native and embarrassed to admit it," says the notice of claim against the city that she and her husband filed on May 18. "I am terrified now to be outside on my own property because of not only the hoodlums and illegal activity but mostly because of the fear that the police, who are sworn to serve and protect, will not be there to protect me or my community and as evidenced by this incident will treat me like a bad person."
Rechlin herself took some risks in the Nov. 22 incident, by entering the property where the alleged brothel was operating to take photos of the cars there, says a Tucson police report on the incident. Something tells me she won't be getting the $2 million she's demanding.
But one fact lends significant credence to the complaint Rechlin made. In an April 1 affidavit filed in Pima County Superior Court, TPD Detective Shane Barrett said the department first received complaints about the business, which went by the strange name By Spanish, on Nov. 29, 2011. The Pima County Attorney's Office used Barrett's affidavit as the basis for trying to seize $15,000 and a long list of property from the accused operators of the company.
"The Tucson Police Department began a long term investigation on the organization and identified Clarissa Lopez and Ulises Ruiz as the operators of the business," Barrett said in the affidavit.
You can say "long term" again. While Barrett details in the affidavit an investigation that involved a confidential informant and an undercover officer, this shouldn't be confused with the takedown of El Chapo Guzman or some other underworld kingpin. After all, By Spanish advertised its prostitution services on a notorious website called Backpage.com. Its real purpose could perhaps best be described as an open secret.
Rechlin herself said she reported the house on North Stone Avenue, one of three that Ruiz and Lopez are accused of operating around Tucson, three or four times beginning in May 2014.
It wasn't until Jan. 27 that officers finally obtained and served search warrants on Ruiz and Lopez's home and their places of business. That was three years and two months after the initial reports, eight months after the Rechlins had begun making reports and two months after the alleged assault, for which Ruiz is facing a charge.
Another strange lapse has occurred since Jan. 27. It's been four months, and neither Ruiz nor Lopez has been accused of a crime related to the prostitution business that Barrett described.
Why did it take so long to put a stop to this? Why is it taking so long to decide whether to prosecute? The department is neither talking about the case nor releasing reports on it, even redacted ones. Sgt. Pete Dugan told me Tuesday that is because the investigation is continuing and because multiple agencies are involved.
The Arizona Department of Public Safety is investigating the involvement of law enforcement from several agencies, including four Tucson police officers. TPD is conducting an internal affairs investigation alongside the criminal investigation, Dugan said.
It's unclear whether the implicated officers are thought to be customers of the brothel or involved in some other way.
So perhaps this is part of the explanation I'm looking for. Maybe the investigators ran into officers' involvement at some point and things got complicated. Or maybe the implicated officers were able to deflect the investigation at some point.
In a twisted way, it's comforting to view the case as compromised by officers' involvement. Otherwise you're left with the discomforting knowledge that it took TPD more than three years to shut down what neighbors and Backpage.com users considered a pretty overt prostitution business.