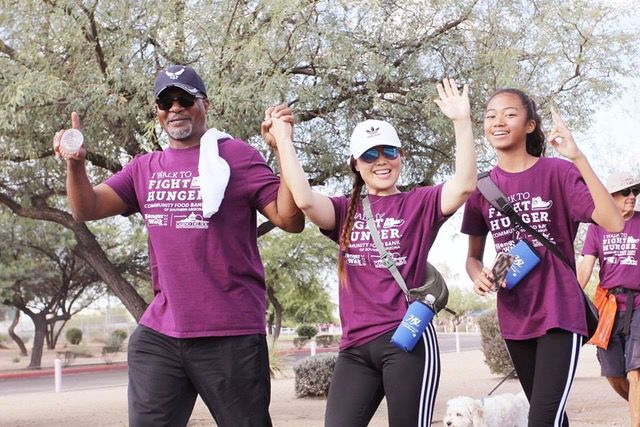 "We really count on the funds that we raise at the Hunger Walk, so it is hard to have no idea financially what it will bring in as a virtual event. So many nonprofits have special events and fundraisers that they have had to cancel or switch to virtual and the nonprofit sector is struggling with how to get the revenue it needs to serve the community if people don't participate," said Michael McDonald, CEO of the food bank.
In 2019, the food bank distributed more than 70 million pounds of food to 200,000 people throughout five Southern Arizona counties. After the onset of COVID-19 in March, the organization has seen demand for services more than double month-over-month as compared to last year. Many of the people accessing services are doing so for the first time, McDonald said.
"We are hearing that these are folks who have been furloughed or lost their jobs and they have never used the food bank or a food pantry before. For people who have never used us, there may be an element of embarrassment and we want to assure them there is dignity in being able to serve one another. We feel a great sense of honor in helping families right now," said McDonald.
McDonald credits a strong network of agency partners — which includes houses of worship, community centers and the other nonprofit organizations — for enabling the nonprofit to keep up with current demand.
"We have 400 agency partners that serve communities through about 550 agency sites across an area that is equivalent to the size of West Virginia. The area is ethnically and geographically diverse and we have increasingly invested in these agency partners in order to better serve these communities," McDonald said.
These partnerships segue with the organization's collaborative philosophy, particularly in light of the economic impact of the pandemic.
"Part of our message is that nonprofits are becoming better at partnering and collaborating with one another. Collectively we have to invest in each other's success," he said.
The food bank made a renewed financial commitment to community partnerships during its fiscal year that began in July. While it typically provides $500,000 in technical assistance and capacity-building grants to partner agencies, it plans to double that amount to help other organizations weather the COVID-19 storm.
"Our board of directors approved deficit spending for this fiscal year. It takes courage, but we know that we need to use our reserves, since our mission is needed now more than ever. Financially it will involve sacrifices, but agencies and clients and partners all need our help and that is why we will spend more resources than we think we will bring in," he said
Even prior to the pandemic, the need was significant: Approximately 1.6 million Arizonans lack reliable access to adequate food and are often forced to choose between food and housing, medical care or education.
The pandemic and its resulting economic impact has brought that reality home to many. While this adds to the challenges for the food bank, it also presents a unique opportunity, according to Norma Cable, public relations and marketing specialist of the food bank.
"None of us knows where this is going right now, and we have been hit in a way we have never seen before, but it is also an opportunity for people to reach out and commit to doing something about this problem of food insecurity. For lots of people in our community, this is a time when hunger is not such a foreign subject anymore. The pandemic has shown us that it is something that can happen very quickly: Food insecurity is not that far away for many of us," Cable said.
Event planners hope that the compelling cause will inspire the public and that the flexibility of the virtual walk will offer additional appeal. Cable encouraged prospective participants to think beyond restrictions of date, times or locations and to participate any time in the coming weeks through Sept. 12.
"One of the gifts of a virtual event is you have the freedom to make it happen when and where you want it to happen. You don't have to be at a certain place at a certain time ... it is whatever works for you, and that can include walking or running a mile or playing tennis for an hour or hiking. We just ask that if you go with a team or group that you maintain social distancing guidelines and wear a mask to be as safe as possible," Cable said.
Ultimately, promoting awareness that everyone can work together to help to provide basic needs such as food is vital, according to McDonald. He credits generous individuals, businesses and foundations for stepping up over the past six months to help meet the overwhelming need and encourages those who are able to continue to give as the community moves through the pandemic.
"It is an honor to serve right now when the need is unprecedented. Even though we are exhausted, we are terribly energized. We are humbled and grateful for the strong support we have seen from the community. It may be a long recovery for people economically who need access to food banks and affordable basic human services, so when donors ask what we will need, I say, 'Don't forget about us in six months because the need won't go away,'" McDonald said.
Drive-thru Community Food Bank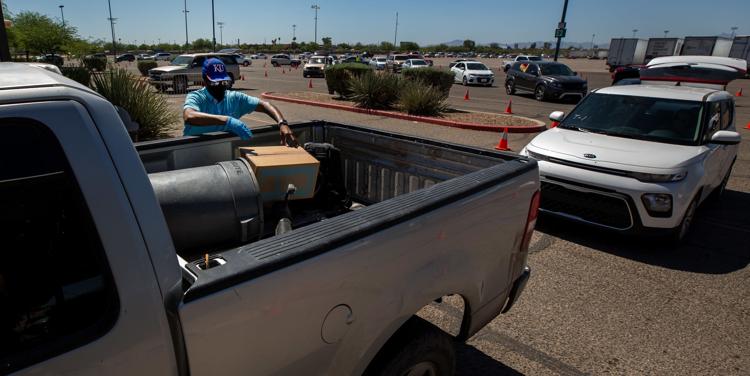 Drive-thru Community Food Bank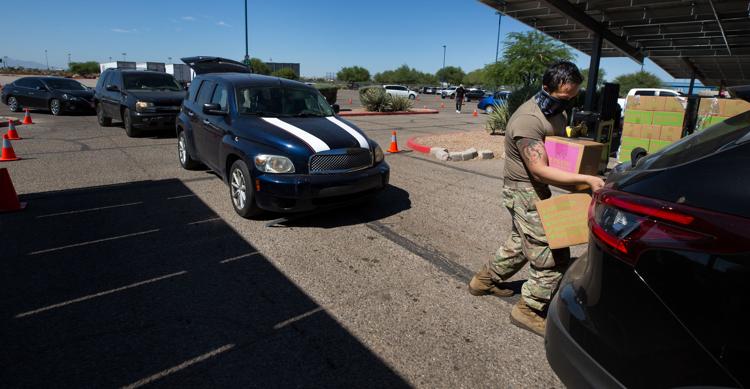 Drive-thru Community Food Bank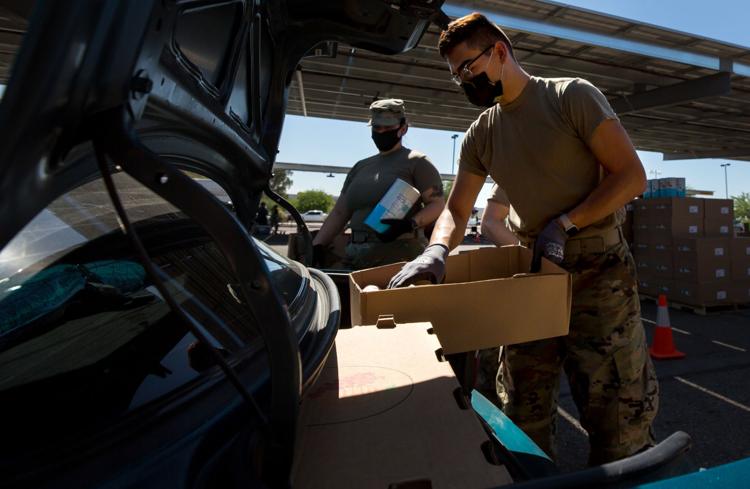 Drive-thru Community Food Bank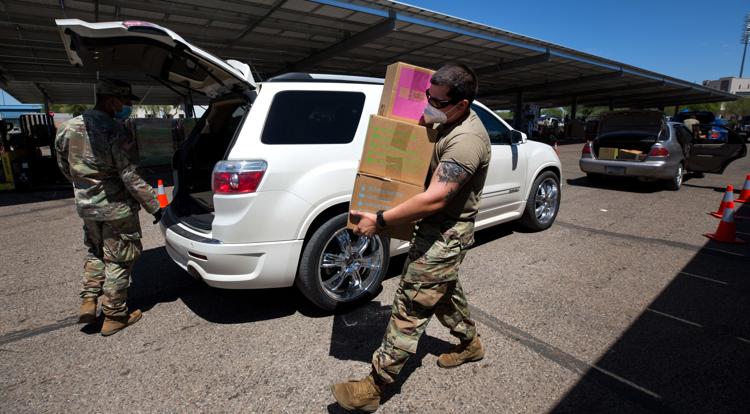 Drive-thru Community Food Bank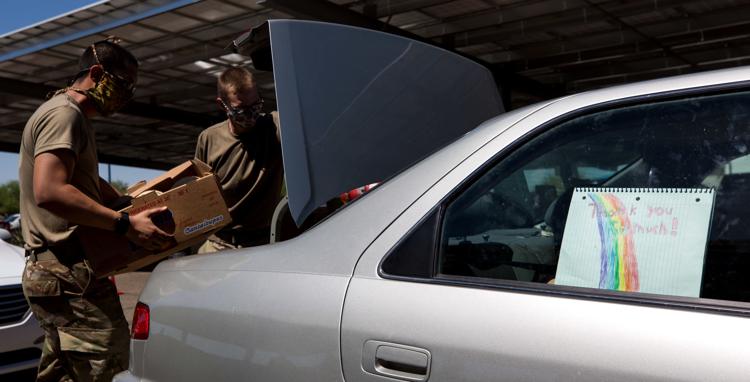 Drive-thru Community Food Bank
Drive-thru Community Food Bank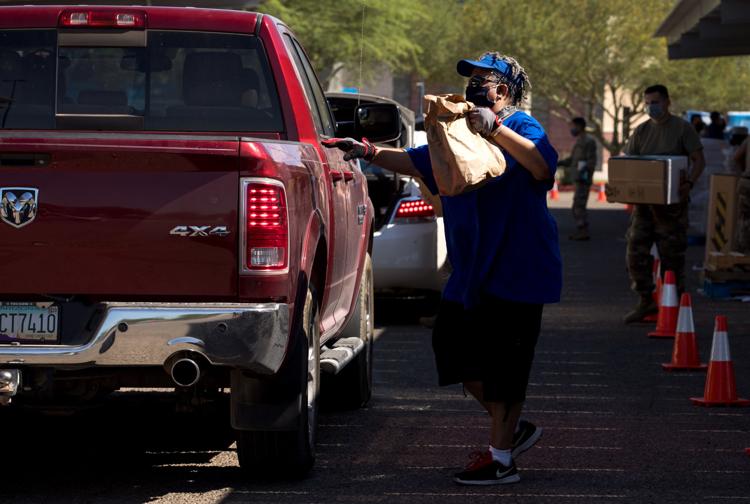 Drive-thru Community Food Bank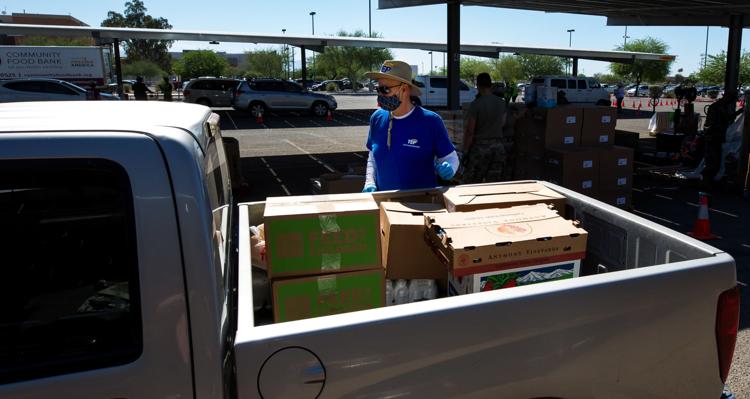 Drive-thru Community Food Bank

Drive-thru Community Food Bank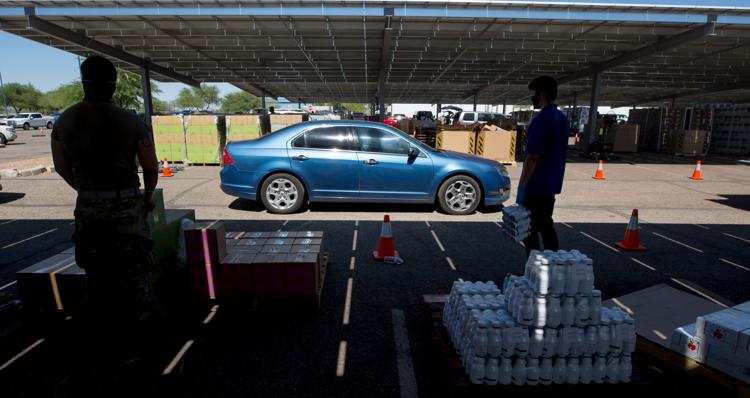 Drive-thru Community Food Bank

Drive-thru Community Food Bank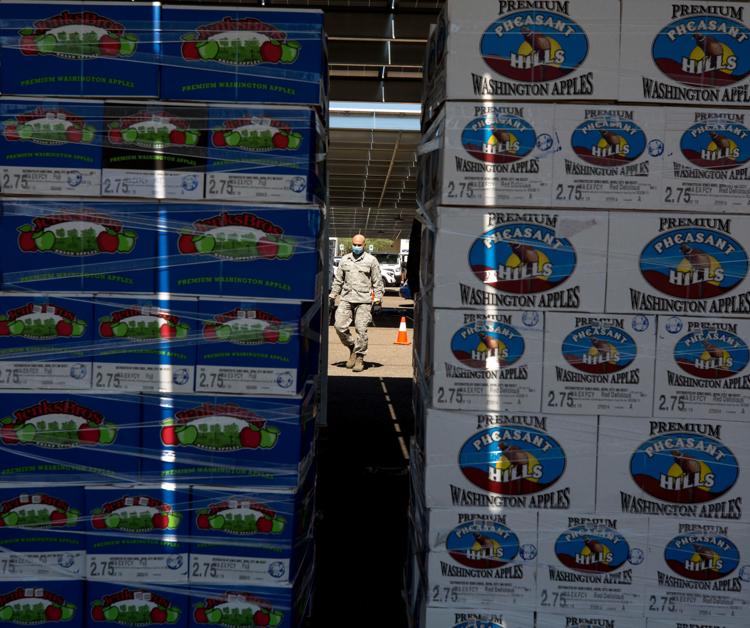 Drive-thru Community Food Bank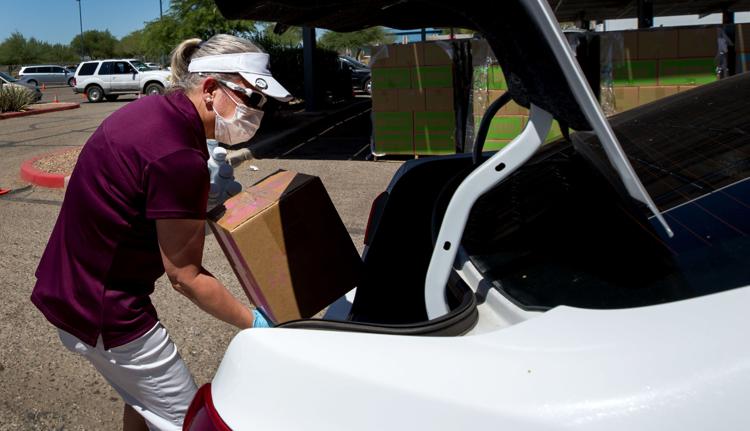 Drive-thru Community Food Bank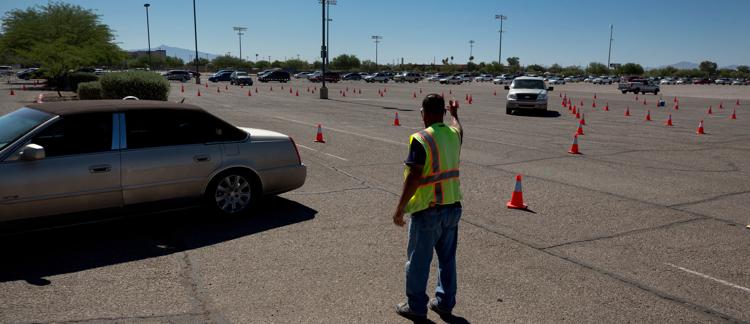 Drive-thru Community Food Bank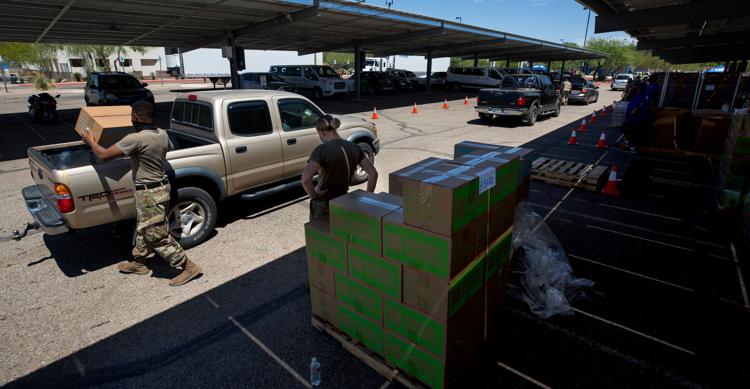 Drive-thru Community Food Bank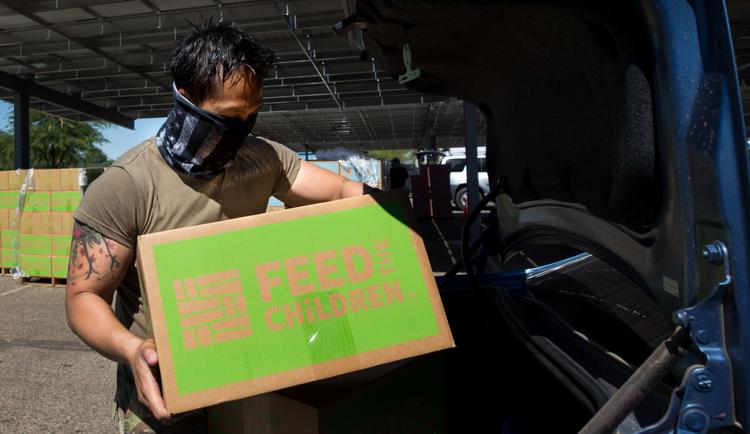 Drive-thru Community Food Bank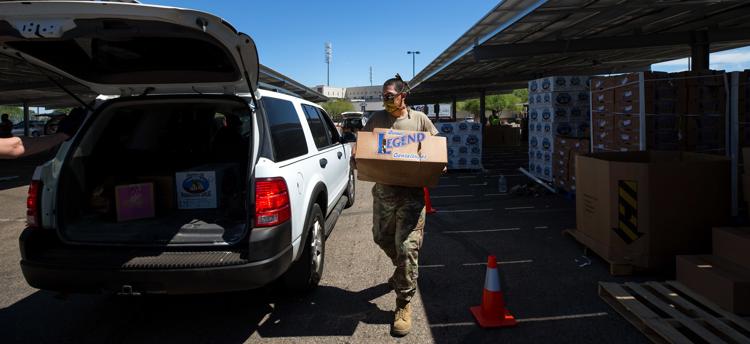 Get local news delivered to your inbox!
Subscribe to our Daily Headlines newsletter.