The 40 under 40 Class of 2018 was recognized in an awards breakfast Dec. 4 at the Pima Air & Space Museum. The 14th annual 40 Under 40 program is sponsored by the Tucson Hispanic Chamber of Commerce and the Arizona Daily Star, along with presenting sponsor Snell & Wilmer, L.L.P. Law Offices.
Winners are presented alphabetically and the man and woman of the year are at the end.
2018 Woman of the year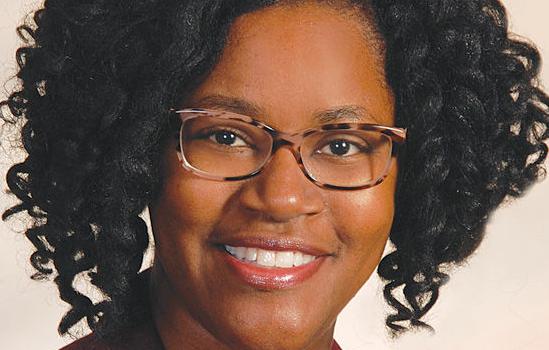 Dr. Cheree Meeks, University of Arizona Honors College
Dr Cheree Meeks is the Director for the First Year Experience in The Honors College at the University of Arizona. Dr. Meeks is responsible for creating and developing inclusive programs to assist students with the transition to college. Dr. Meeks serves as Chair of The Honors College Diversity and Inclusive Excellence committee and Chair Emerita of the UA Commission on the Status of Women. Dr. Meeks values mentorship and developing meaningful relationships that might empower individuals to achieve their goals. Dr, Meeks has been the recipient of campus and community awards, including the SafeCats Difference of One Award, the Peter Likins Inclusive Excellence Award, and the Black Girl Vibranium Woman of the Year 2018 Award.
Dr. Meeks is originally from Waterloo, Iowa. She earned a BA in Political Science and MA in Student Development and Postsecondary Education from the University of Iowa and a doctorate in Higher Education and Organizational Change from Benedictine University. Dr. Meeks' research focuses on the experiences of African American mothers working in student affairs.
Dr. Meeks is a member of Mt. Calvary Missionary Baptist Church, Delta Sigma Theta Sorority, Inc., and Vice President of the Tucson Branch NAACP. Dr. Meeks enjoys reading, dancing, and spending time with her husband, Lance and daughter, Laila.
2018 Man of the Year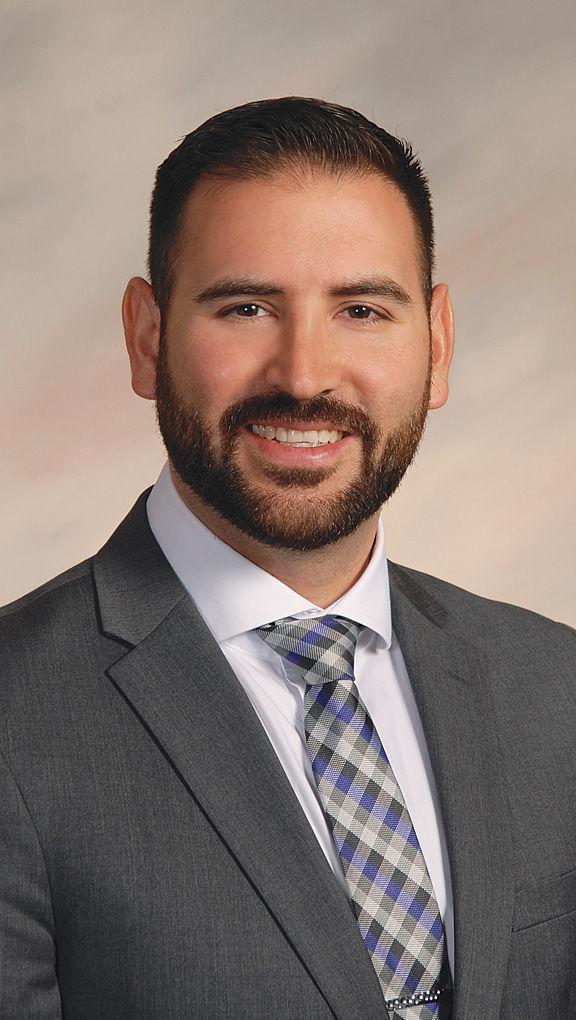 Isaac Figueroa, BFL Ventures
Since receiving his Bachelor's degree from the University of Arizona in 2012, Isaac has excelled in the real estate profession in Tucson. For three years he served as a residential buyer representative leading a sales team that collectively closed more than $50 million in residential real estate transactions in one year.
In February 2015, Isaac joined one of Tucson's top commercial real estate firms, Cushman & Wakefield | PICOR as a commercial broker. His expertise included the leasing and sale of professional and medical office properties, investment sales of all property types, including the acquisition and disposition of stabilized commercial real estate investment assets. Isaac was awarded the Fast Start Award for his impressive performance in the office sector so early in his career at the firm. He was also named a 2016 and 2017 CoStar Power Broker for closing the highest leasing transactions in his market.
Isaac is involved in several community organizations, including the Imago Dei Middle School board of directors, The Jewish Federation of Southern Arizona, is a 2019 Rookie for the Centurions, and was a graduate of Greater Tucson Leadership Class of 2017 which he now sits on the board of.
Isaac earned his Certified Commercial Investment Member (CCIM) designation, after completing advanced coursework in financial and market analysis and demonstrating extensive experience in the commercial real estate industry.
In mid-2018 Isaac joined BFL Ventures, the real estate investment and development arm of BFL Construction. As the Director of Real Estate Development, he manages all related endeavors, including in-house leasing and sales, development project management, and deal sourcing and structuring. He also is the designated broker for the company.
Justin Argraves, TUSD - Tucson High Magnet School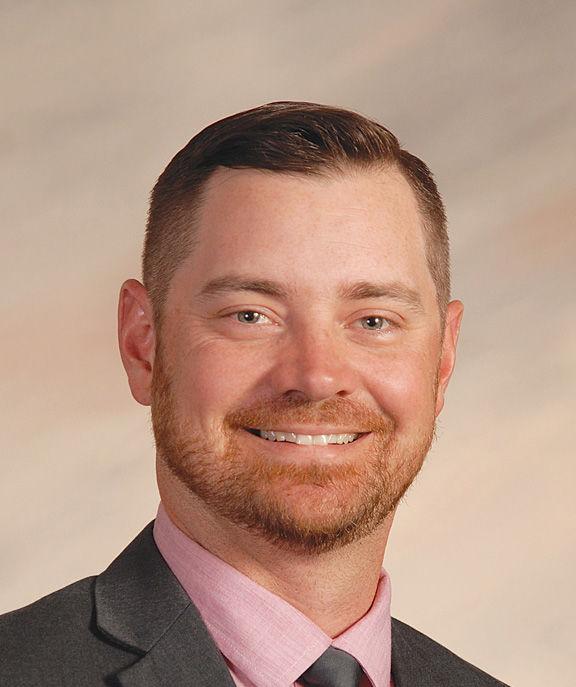 Justin Argraves has served for the last eight years as the head football coach and physical education teacher for Tucson High Magnet School. He was born and raised in Tucson, Arizona and is a product of Santa Rita High School. He obtained his Bachelors Degree in Secondary Education from the University of Arizona along with his Masters Degree in Educational Administration from Grand Canyon University. Justin is married to Lindsey Argraves and they have one daughter, Blakely Faith. They are currently expecting their second child, due in June of 2019.
LeeAnn M. Bankhead, Air National Guard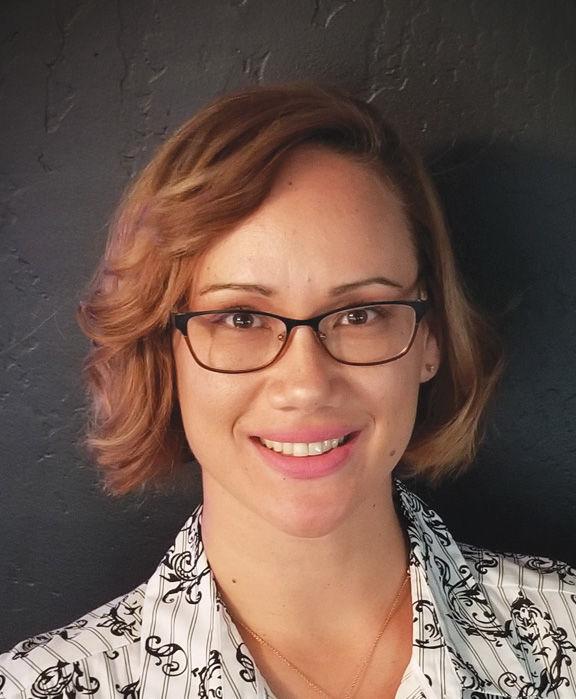 Senior Master Sergeant LeeAnn Bankhead has served 19 years in the Armed Forces, currently a full-time member of the Arizona Air National Guard as the 162nd Command Post Superintendent. She volunteers in many capacities within the Tucson community and serves on the Tucson City National Day of Prayer committee, Southern Arizona Dream Center Board, 4Tucson Prayer Domain Leader team, and volunteers at the Arizona Food Bank, Gospel Rescue Mission, and as an Oro Valley Rotarian.
In 2017 she was named the 162nd Air Guardian of the Year, and is devoted to her family, community and country.
Erika Bean, Pfizer, Inc.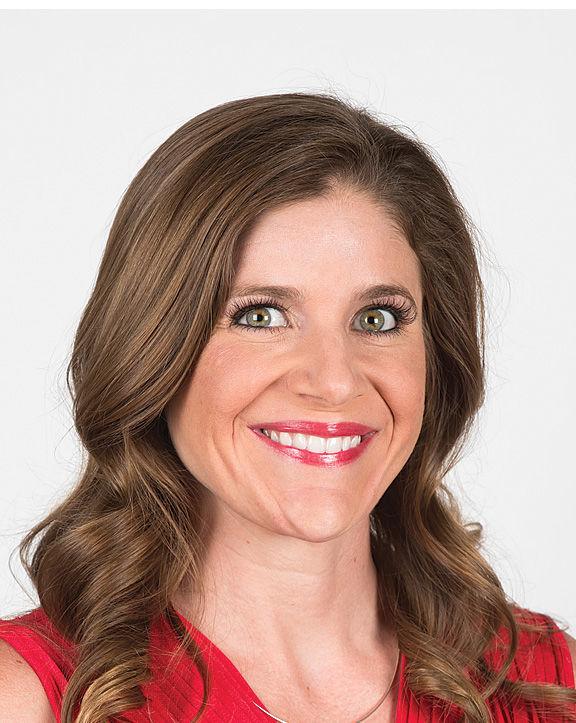 Erika graduated from the University of Arizona with a BS in Molecular & Cellular Biology.
Since 2008, Erika has worked for Pfizer, Inc and is a hospital account manager and a member of Leadership Lab, a professional development track for emerging leaders within the Pfizer organization.
Erika has served on the Junior League of Tucson Board for 3 years and is currently the President. Erika has also been involved with the Jewish Federation of Tucson Young Women's Cabinet and recently completed the Greater Tucson Leadership program. Erika loves running, hiking and traveling with her husband Justin.
Melissa Benjamin, Our Family Services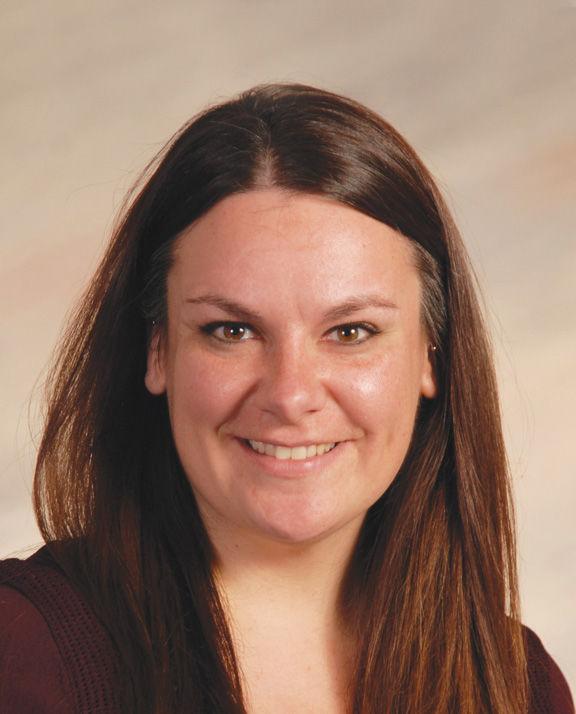 Melissa Benjamin, MA, is the Homeless Youth and Family Services Manager at Our Family Services. She has a Master's degree in Human Service Administration and has seven years of experience working with homeless youth and families. She oversees a number of programs, including street outreach, shelter, housing, homeless prevention, services for victims and survivors of sex and labor trafficking, as well as Our Family Services' coordinated entry system. She also sits on the board for the Tucson Pima Collaboration to End Homelessness.
The Rev. Owen R. Chandler, Saguaro Christian Church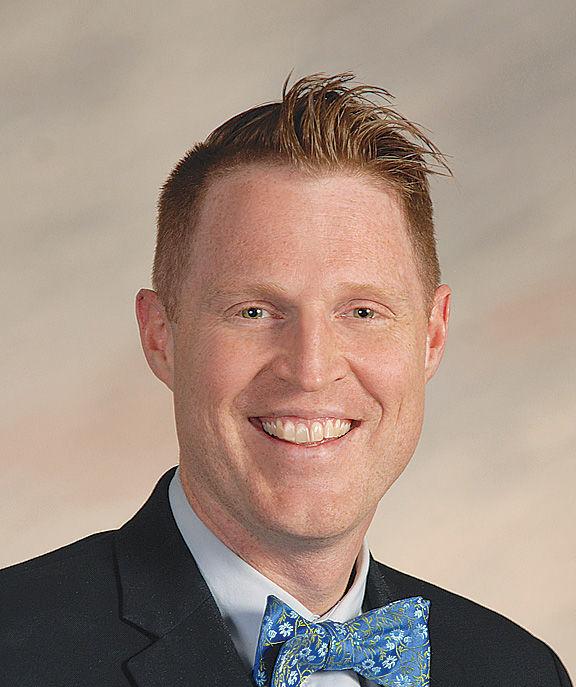 Senior Pastor. Husband. Father. Combat Veteran. He lives by the mantras that "love matters most" and "now is always the time to eat Mexican food." Pastor Owen Chandler was on hand when Arizona's first same gender weddings happened on October 17, 2014, as Senior Minister of Saguaro Christian Church in Tucson, AZ, one of the newer Open & Affirming Congregations in the Christian Church (Disciples of Christ). Owen Chandler was recently deployed to Iraq as the Battalion Chaplain of the 336th CSSB. Whether in the pulpit or in his ACUs, Owen's ministerial emphasis centers on discovering the healing, transformative power of the intersections between our story and God's story.
Amy Cislak, TUSD - University High School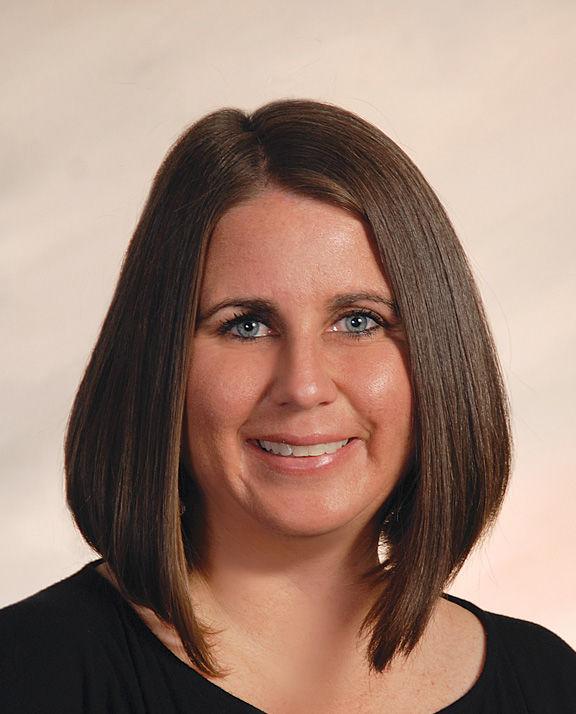 Amy Cislak is the Principal of University High School, the number one ranked public high school in Arizona and a nationally celebrated high school.
She has grown the school's enrollment to 1,200 students, doubled Latino and African American enrollment and a 100% graduation rate with over $34 million in scholarship awards last year. Beyond her professional duties, Amy serves as a community advocate and volunteer in Southern Arizona, serving on the Associate Board of the Boys and Girls Club of Tucson as well as holding a leadership position with the Junior League of Tucson.
Erica Cota, Soreo In Home Support Services LLC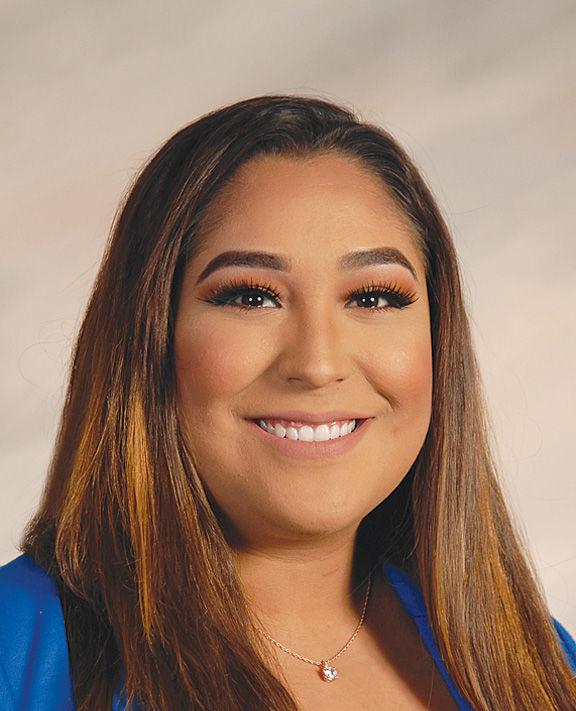 Known by her peers, superiors and patients for performing her job at an exemplary level as a Provider Relations Manager, Erica demonstrates an extraordinary commitment to her healthcare community partners. She has used her experience to help Soreo In Home Support Services find new ways to support existing caregiver staff and find individuals within Arizona who have a servant heart that may want to become caregiver. She gives of her time and talent to many external organizations, including serving in the Ambassadors Committee at the Tucson Hispanic Chamber of Commerce.
Tracy Crane, University of Arizona, College of Nursing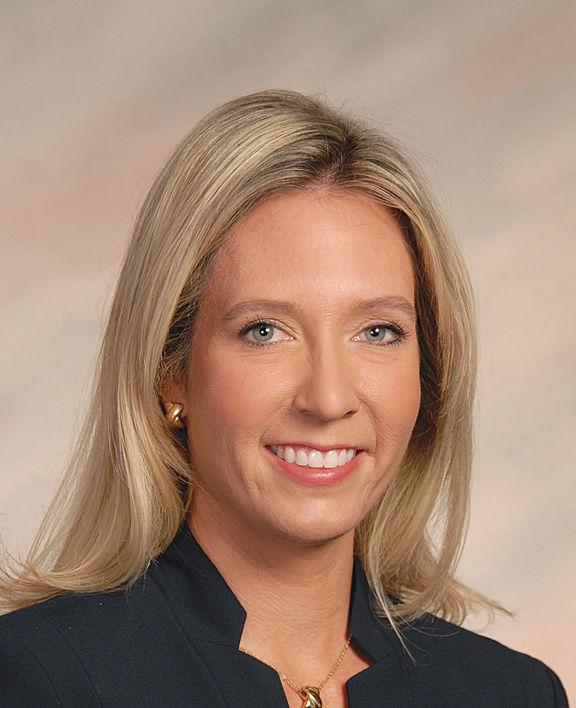 Tracy Crane is an assistant professor in the College of Nursing and an Associate Member of the Arizona Cancer Center at the University of Arizona. Over the past 15 years she has worked with more than 3,500 cancer survivors and is passionate about changing the cancer trajectory through lifestyle interventions that integrate mobile technology to reach more cancer survivors and their caregivers. Her current projects focus on understudied and vulnerable groups of cancer survivors and their caregivers evaluating how diet and physical activity can reduce cancer progression and be used to alleviate cancer-related symptoms.
Jessica Dennes, Southern Arizona Volunteer Management Association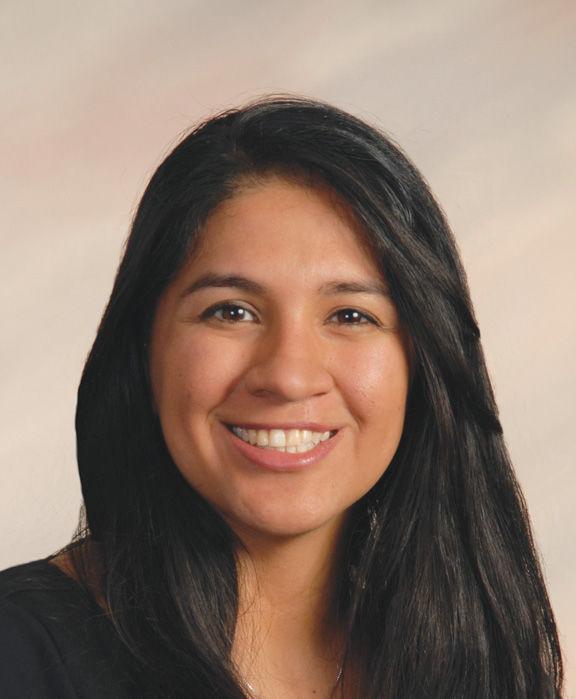 Jessica Olivares Dennes is a former language arts teacher, educational consultant, and Volunteer Manager and Trainer at Literacy Connects. Since moving to Tucson in 2013, she completed a marathon with the support of a local running group and earned a Master's degree from the University of Arizona in Teaching and Teacher Education. She currently serves on the board for the Southern Arizona Volunteer Managers Association and works as the Volunteer Coordinator for The Village Church. Jessica enjoys being active, attending community events, and spending time with her husband and newborn son.
Isaac Figueroa, CCIM, BFL Ventures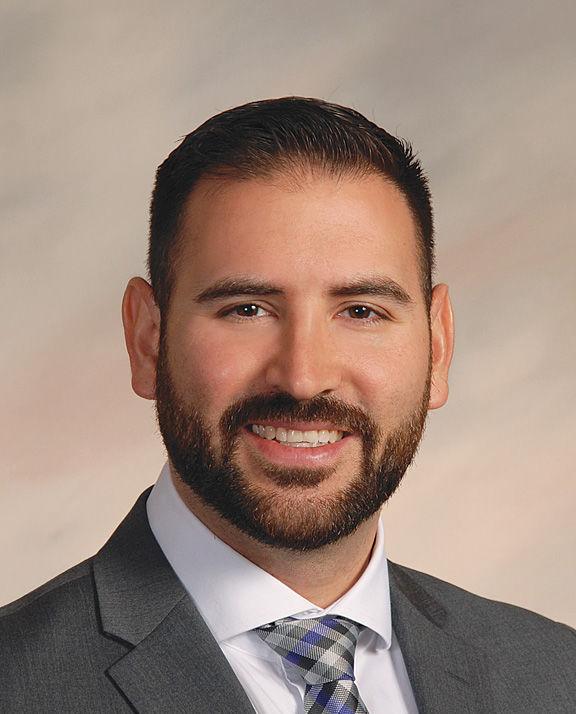 Since receiving his Bachelor's degree from the University of Arizona in 2012, Isaac has excelled in the real estate profession in Tucson. For three years he served as a residential buyer representative leading a sales team that collectively closed more than $50 million in residential real estate transactions in one year. Isaac was awarded the Fast Start Award for his impressive performance in the office sector so early in his career. He was also named a 2016 and 2017 CoStar Power Broker for closing the highest leasing transactions in his market. Isaac serves on the boards of both the Imago Dei Middle School and Greater Tucson Leadership, and also volunteers with The Jewish Federation of Southern Arizona and is a 2019 Rookie for the Centurions.
Pedro Flores-Gallardo, Pima Community College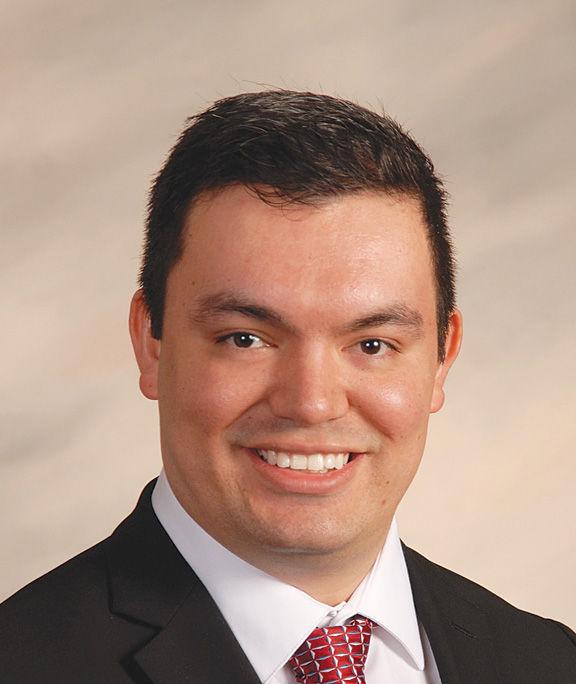 Pedro Flores-Gallardo has taken new initiatives in science laboratory and industrial hygiene safety to provide health and safety resources to students, employees and the community. Pedro is the chair of the Younger Chemists Committee of the Southern Arizona Section of the American Chemical Society (ACS). Pedro has been a member of the national Chemists with Disabilities Committee (CWD) of the ACS since 2016.
In 2014, Pedro received the Younger Chemists Development Award by the ACS for his leadership and contributions to outreach in the chemical sciences for undergraduate education and the community at large.
David O. Garcia, PhD., University of Arizona, Mel & Enid Zuckerman College of Public Health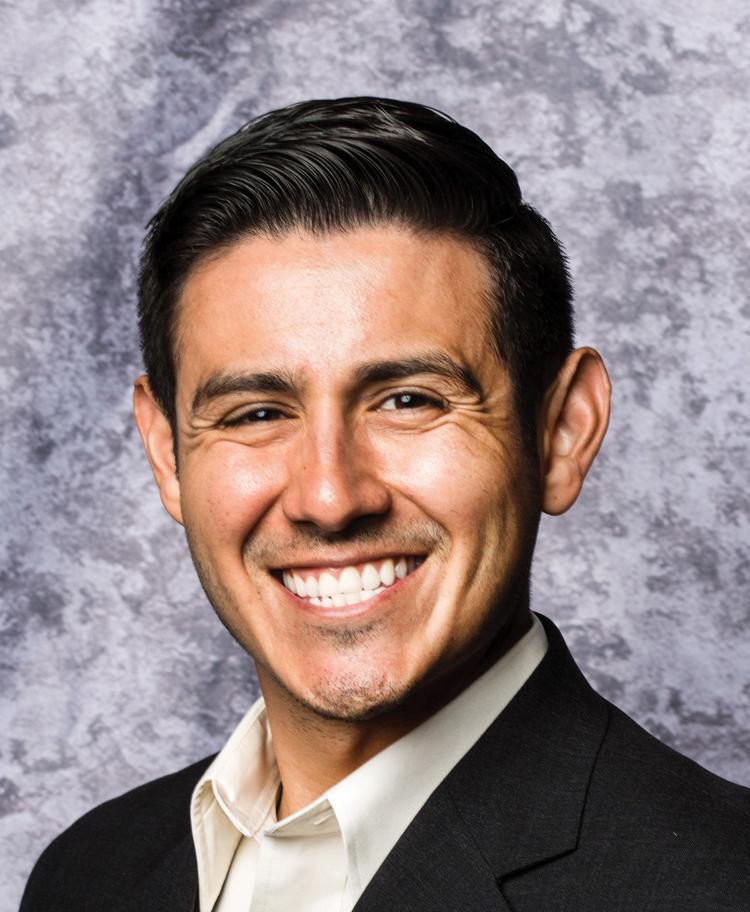 Dr. Garcia is an Assistant Professor in the Mel and Enid Zuckerman College of Public Health at the University of Arizona. He has extensive experience in the areas of physical activity, diet, and weight management. He has dedicated the early part of his career to enhance efforts to provide service to the Mexican-American community in Tucson.
He is the Director of "Nosotros Comprometidos a Su Salud - Committed to Your Health", a program developed to foster community-engaged research collaborations, service, and education to advance health equity. This effort promotes regular access and participation in lifestyle interventions specifically tailored for the Mexican-American community.
Gina Gant, Raytheon Missile Systems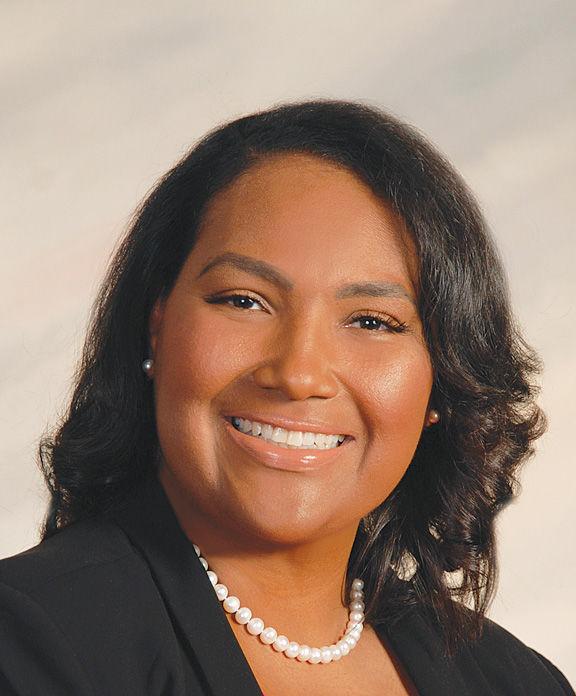 Gina Gant is a Sub-Contract Manager at Raytheon. Gina also works part-time at the YMCA as a Sports/Skills Instructor and coaches youth volleyball and basketball. She is a very involved and active parent and is currently the Parent Teacher Organization (PTO) President at her children's school. She is dedicated to providing opportunities to help empower youth, especially the underserved, with her primary focus on the betterment of children. When she is not busy being a positive role model and building today's young youth into tomorrow's future leaders, she enjoys spending quality time with her family and traveling the world.
Ravi Grivois-Shah, Banner University Medical Group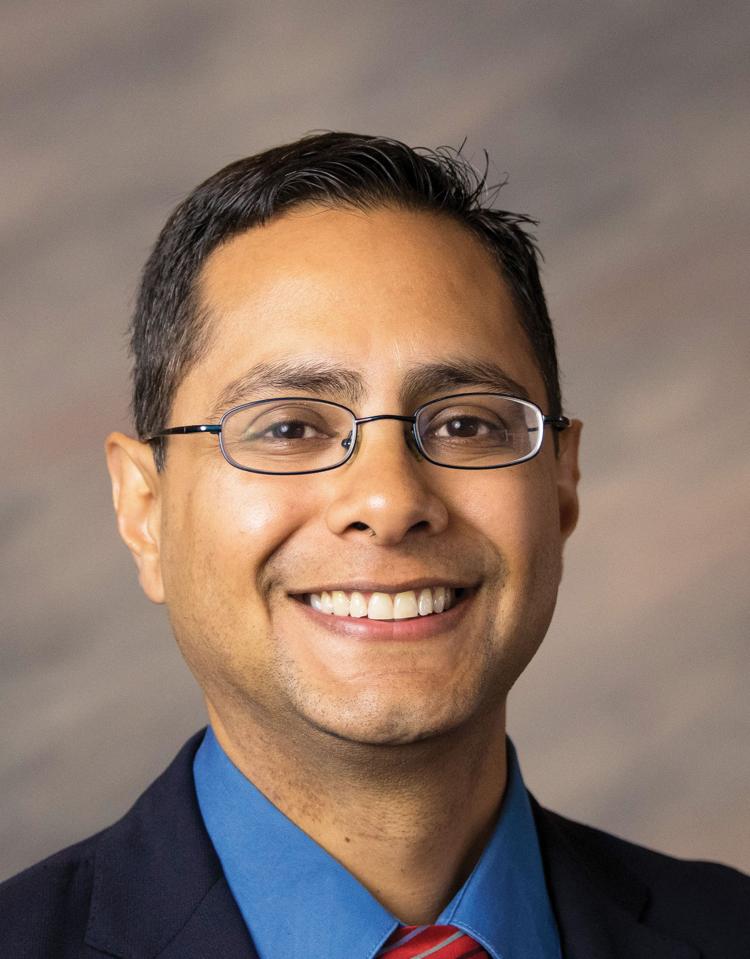 Ravi Grivois-Shah is a family physician with the Banner University Medical Group, and Associate Professor at the University of Arizona.
As Medical Director of Alvernon Family Medicine, a health center training site for family medicine residents caring for over 20,000 patients visits each year, and as Medical Director of the Mobile Health Program, a free clinic for patients around Tucson, Dr. Grivois-Shah has dedicated his career to improving access and quality of care for underserved communities throughout Southern Arizona.
Dr. Grivois-Shah is a father of three and active in education issues, including serving as a member of the Tucson Unified School District Audit Committee.
John Hohn, GAP Ministries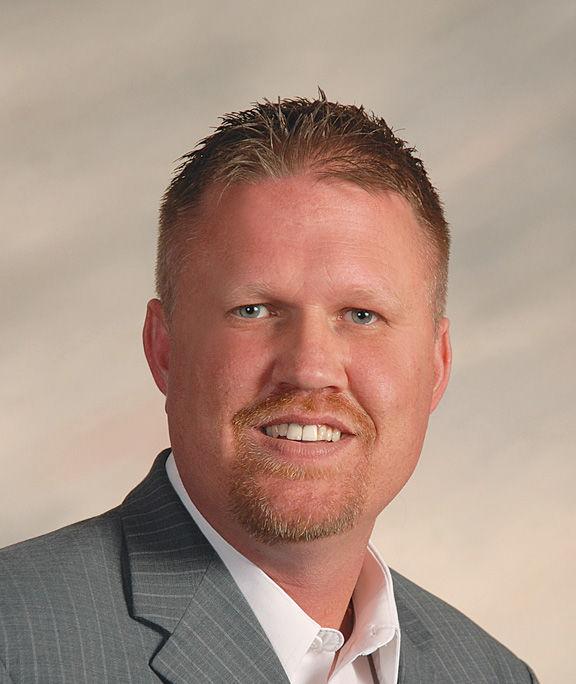 Sinner saved by grace, husband, father, award winning chef, Flowing Wells alum and hall of fame recipient John (3:16) Hohn has 23+ years of Tucson hospitality serving the likes of the 5 Star 5 Diamond Tack Room, Hacienda del Sol, Loews Ventana, Omni Tucson National and GRINGO grill+cantina. His team at GAP ministries, focuses on foster children, & training students in their free culinary & job skills program. Together they produce over 200,000 free meals a year to children and social security recipients in need. John and his wife of 11 years, each a twin, are blessed with three children.
Rebecca King, H.O.P.E. Inc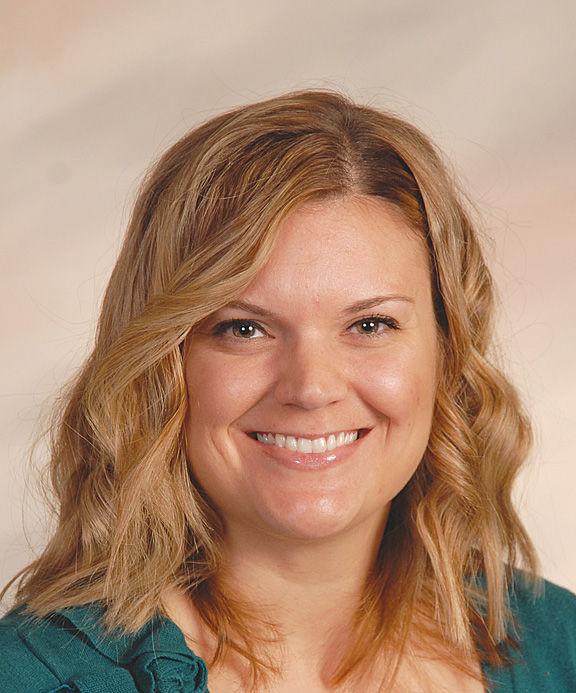 Rebecca King is the Chief Human Resources Officer for HOPE, Inc. a local behavioral health nonprofit. Her work with HOPE started in 2009 on the Warm Line program, at the same time she was studying Psychology at the University of Arizona.
She graduated in 2011 and in the fall went back to school and obtained her MPA in 2013. Her passion for training and employee engagement led her to HR where she helped bring up 5 locations and hired over 200 people in less than a year. Her commitment to public health led her to join the Diaper Bank of Southern Arizona in 2014 as a board member.
Terry Kyte, Bisbee Breakfast Club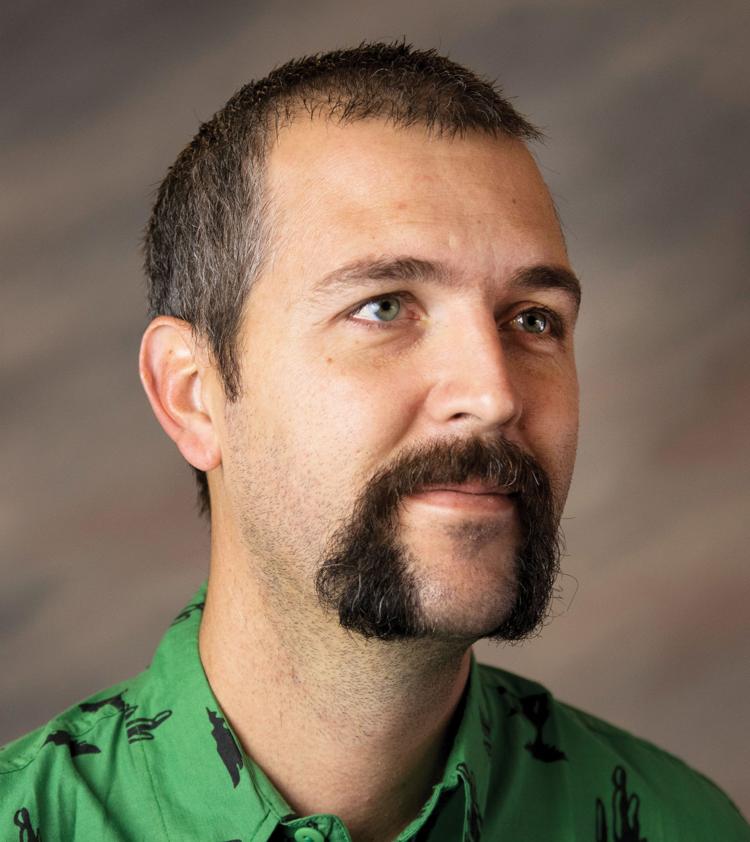 Terry Kyte, owner and chef of Bisbee Breakfast Club, is known for his sense of humor and outgoing personality. Terry is also the owner of Ombre Coffee, which is served at Bisbee Breakfast Club and has a store front connected to BBC's Broadway location in Tucson.
Terry's commitment to community has led to partnering with the International Rescue Committee to provide newly arrived refugees the opportunity to work. He continues to hire refugees from the IRC because of their stellar work ethic and reliability.
Kate Lawson, Pima County Attorney's Office
Kate Lawson specializes in the intersection of behavioral health and criminal justice system reform and is director for the Drug Treatment Alternative to Prison (DTAP) program, with the Pima County Attorney's Office. Since 2008, Kate has been a co-facilitator for the award-winning Southern Arizona Crisis Intervention Team (CIT), which provides law enforcement and other first responders with tools and techniques on interacting with individuals in crisis and/or with a behavioral health concern. She sits on the MacArthur Safety and Justice Challenge, Pay-for-Success, and Behavioral Health Treatment Court Collaboration (BHTCC) coalitions.
Rebeca Lopez, Milestone Pediatrics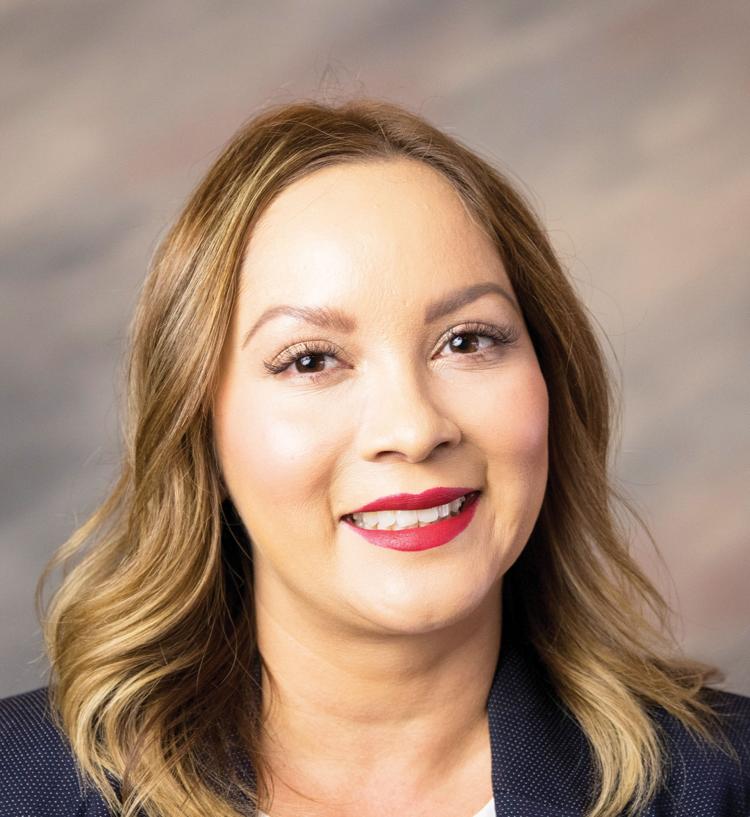 Rebeca Lopez is passionate about being an inspiration to the Latino Community. She is the Owner of Milestone Pediatrics, a leader in the Hispanic Community serving individuals with disabilities. She serves on the board of Sharing Down Syndrome Arizona and is the leader of its Hispanic Chapter for parent support groups. Her role is to support Hispanic families by focusing on increasing awareness and educating families about Down Syndrome. She also serves on the board of the Tucson Hispanic Chamber of Commerce.
Rebeca previously served on the board for the ASU Hispanic Business Alumni Association (HBA) and chaired the Membership Committee.
JP Martin, Global Chamber of Tucson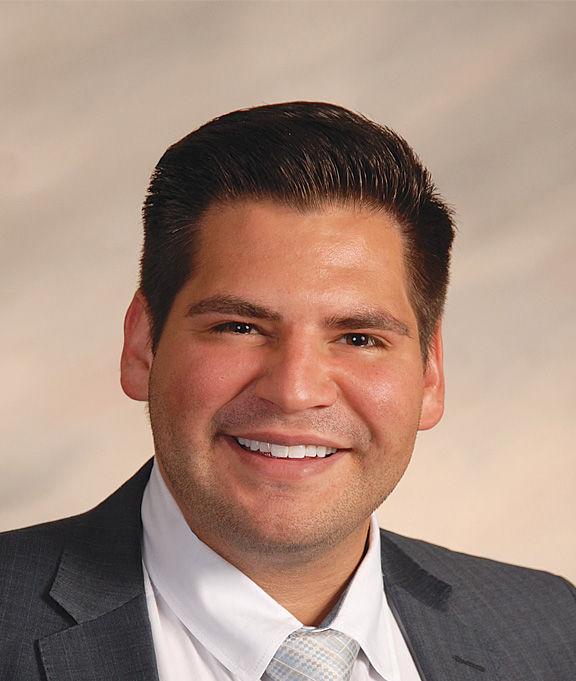 As an emerging technology business entrepreneur, JP has 6 years of expertise in start-up management, strategic planning, economic initiatives, and technology-based workforce development. His passion for civic engagement motivates him to dedicate countless hours to not-for-profit organizations, focusing on fundraising.
One of JP's proudest lessons happened as a Journey of Hope teammate riding his bicycle for 3,700 miles in 62 days, while raising money and awareness to benefit people with disabilities. That life changing summer catalyzed him to run for the Arizona House of Representatives in LD9 to make the greatest impact for our home state.
Kristin McGraw, Amphitheater Unified School District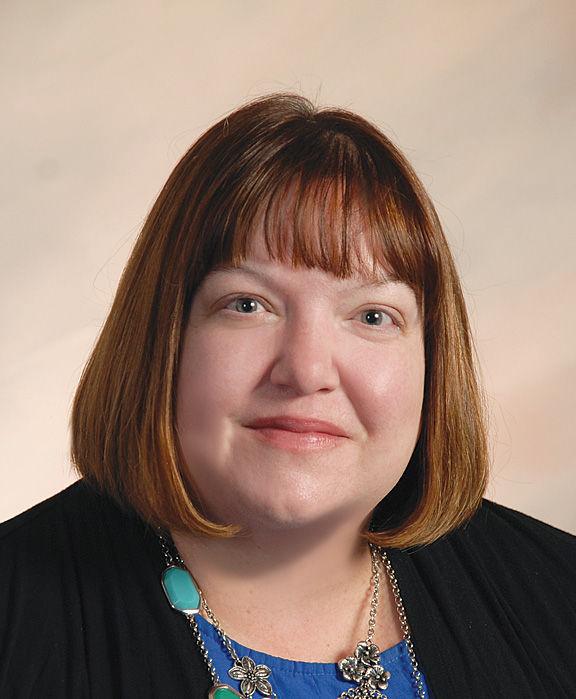 Kristin McGraw is the Executive Director of Student Services for Amphitheater Public Schools. She earned bachelor's degrees in Elementary and Special Education and master's degrees in Early Childhood Education and Educational Leadership. She leads specialized teams in 21 schools and programs to support more than 2,400 students in the district. She manages 300 employees who specialize in the fields of special education, school psychology, nursing, speech pathology, occupational therapy, physical therapy and social work. Kristin's dedication, passion and leadership in education continue to have a clear and important impact in the Amphi family and on community as a whole.
Dr. Cheree Meeks, University of Arizona Honors College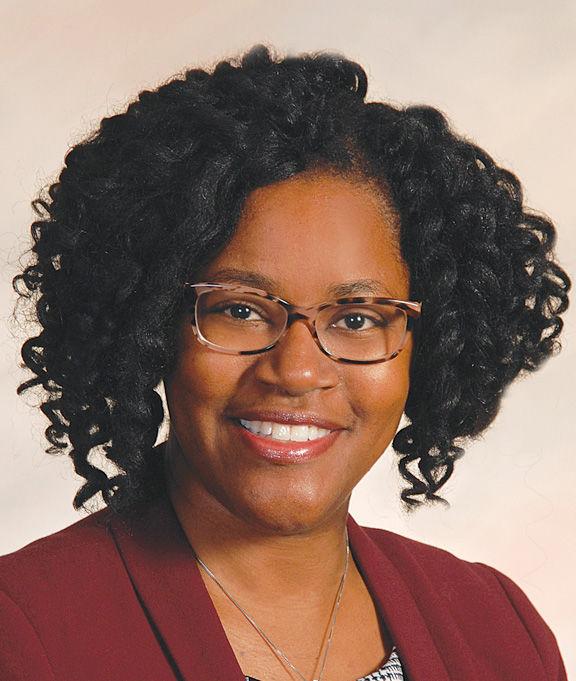 Dr. Cheree Meeks is the Director for the First Year Experience in The Honors College at the University of Arizona. She serves as Chair of The Honors College Diversity and Inclusive Excellence Committee and Chair Emerita of the UA Commission on the Status of Women. Cheree has been the recipient the SafeCats Difference of One Award, the Peter Likins Inclusive Excellence Award, and the Black Girl Vibranium Woman of the Year 2018 Award.
Cheree is a member of Mt. Calvary Missionary Baptist Church, Delta Sigma Theta Sorority, Inc., and Vice President of the Tucson Branch NAACP.
Lance Meeks, Goodwill Industries of Southern Arizona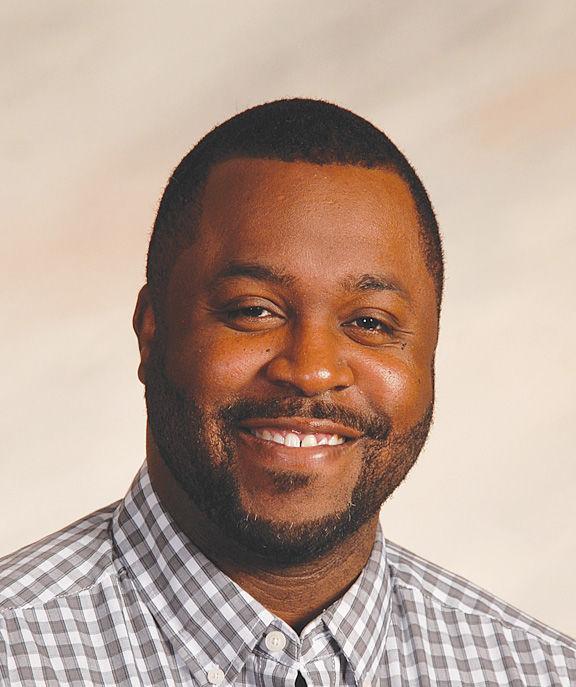 Lance Meeks currently serves as the Program Manager for Metro/REC Youth Programs with Goodwill of Southern Arizona. His responsibilities include the management of programs that positively impact Opportunity Youth. He has served over 2,100 youth in the Tucson Community.
Lance serves on various committees, including Tucson Pima Collaboration to End Homelessness (TPCH) Homeless Youth Committee, Pima County Juvenile Justice Steering Committee, and Pima County Juvenile Justice Racial and Ethnic Disparities Committee. Lance is a member of Mt. Calvary Missionary Baptist Church and the Tucson Branch of the NAACP. Lance was also awarded the 2014 Child Abuse Prevention Award.
Jessica Melrose, City High School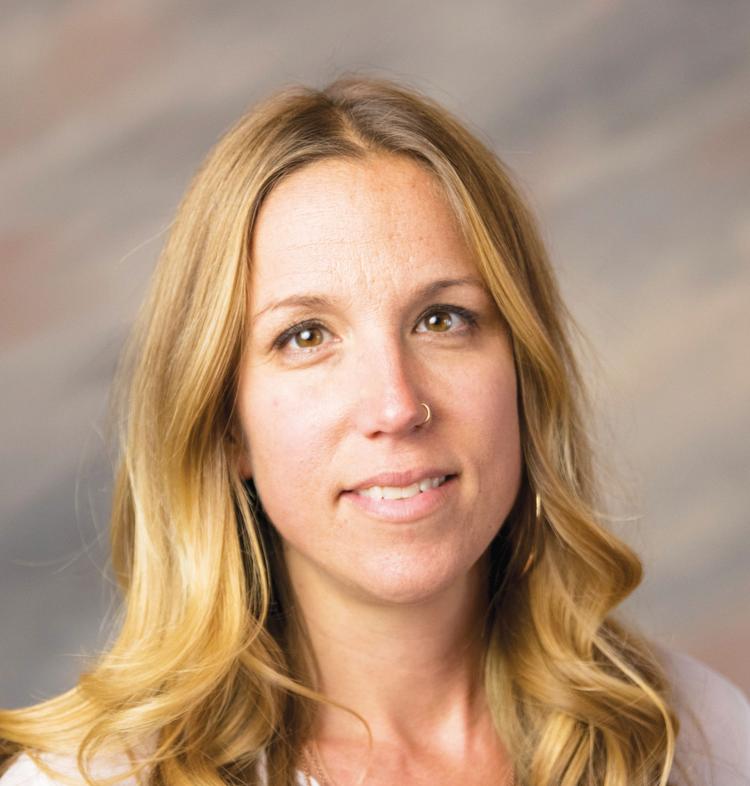 Jessica grew up just outside of New York City, but decided to come to Tucson right out of high school in 2000 to pursue a BFA in Art Education with a focus in 2-D Art from the University of Arizona. She has been teaching Visual Art, Video Production and Digital Photography in Tucson since graduating in 2005, and has been at City High School since 2013. "My teaching philosophy is rooted in high expectations for students stressing the creation and maintenance of portfolios, and on the business side of being an artist. I am a practicing artist myself working mostly in colored pencil and occasionally oil paint."
Catherine Merrill, National Optical Astronomy Observatory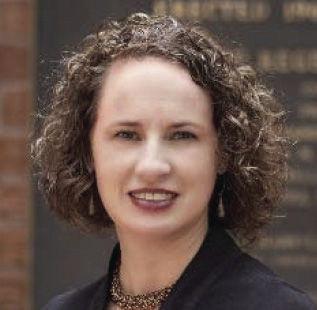 Catherine Merrill served as the Lead Systems Engineer for UA's OSIRIS-Rex Asteroid Sample Return Mission and Deputy Program Manager for OCAMS, the mission critical camera suite. Additionally, she was project manager for the Primary Mirror Segments of the Giant Magellan Telescope and is currently the CSDC Program Manager at NOAO.
Catherine serves on the boards of United Way of Tucson and Southern Arizona, JobPath, and Girl Scouts of Southern Arizona, and sits on the Women United Global Leadership Council. Catherine received the Maria Teresa Velez Outstanding Mentor Award from the UA.
Hanna Miller, Ringmaster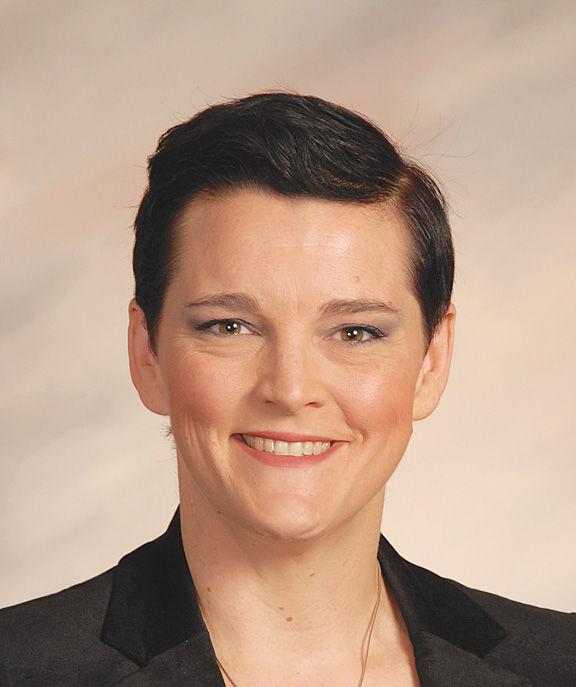 Hanna Miller is Founder & CEO of Ringmaster, specializing in juggling hats. She is an entrepreneur, a trustee, an accomplished event producer, a dedicated volunteer, a student in a master's program, a philanthropist, president of her historic neighborhood association, and recently celebrated 18 years with her partner in marriage.
Raised in an actual circus, Hanna thrives on helping others 'master their circus' through executive coaching and consulting, specializing in hospitality and other customer-facing businesses. After a lifetime of visits to her grandmother, the legendary Bazy Tankersley, she has made Tucson her home for the past 6 years and has already made a lasting impact.
Augustina Mills, Intuit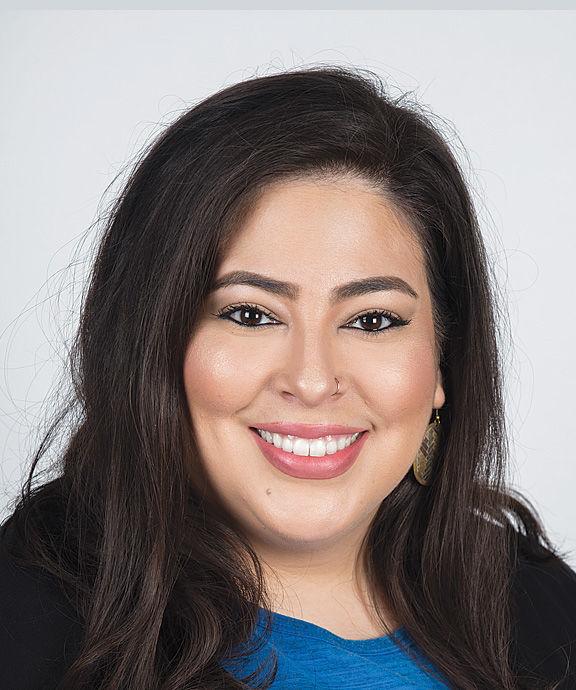 Augustina Mills was raised in a humble Mexican-American household in Tucson. She attended college at Worcester Polytechnic Institute (WPI) as a Gates Millennium Scholar. In 2014 she began working in IT/Engineering at Intuit.
Augustina is actively involved in mentoring students in AVID and at Imago Dei Middle School and connects with other IT/Engineering professionals as a member of the Society of Hispanic Professional Engineers. She is creating a lasting impact in Southern Arizona with the Junior League of Tucson as the incoming President for 2019-2020. Pay it forward - we rise by lifting others!
Kurt Myers, Pima Community College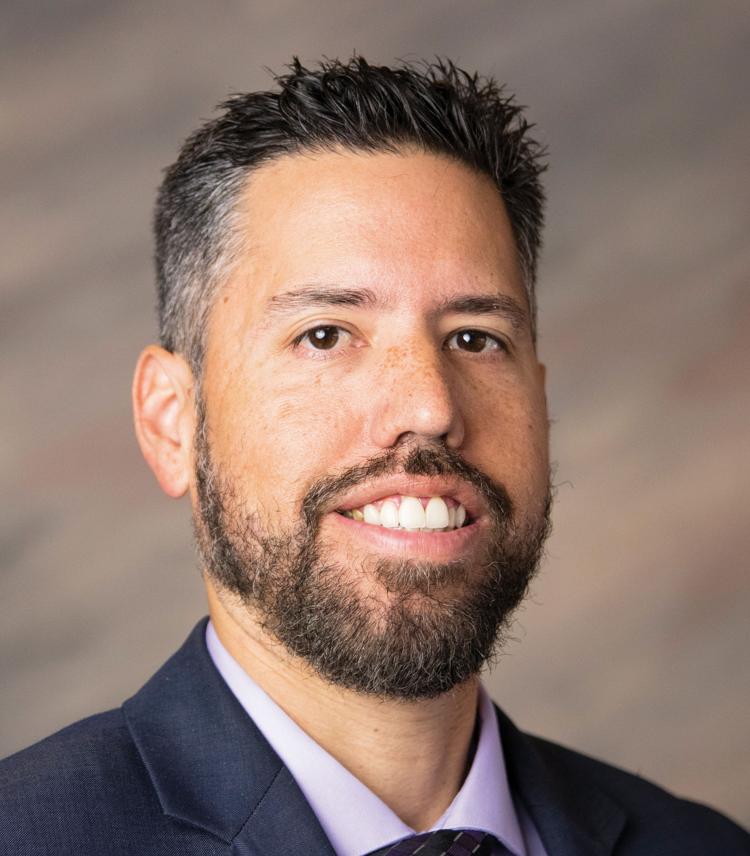 As Director of Information Assurance and Records for Pima Community College. Kurt oversees Information Technologies policy development, compliance, retention and risk to ensure that PCC's services, data, devices and roles align with these core tenants of service delivery.
Kurt has been successful at developing the vision, direction and strategies required to manage regulatory issues, generate effective relationship management initiatives, influence/design internal policy and build a positive institutional reputation. He possesses a strong business and leadership acumen with a clear sense of purpose and urgency when faced with diverse situational challenges.
Shaima Namazifard, Wells Fargo Bank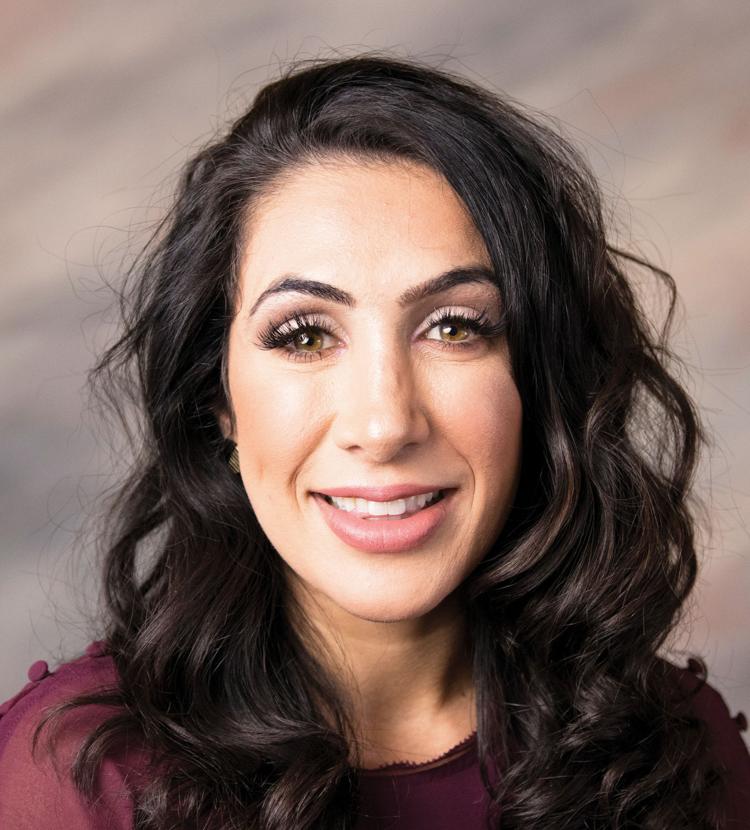 Shaima Namazifard is a Business Relationship Manager and AVP of Wells Fargo Bank. Shaima's skills are targeted toward representing WF in developing and maintaining business relationships with annual sales of $2 – 20 million.
Shaima is a native Tucsonan. Shaima's education includes a Bachelor degree in Science and Health from the University of Arizona. In 2014, she completed her MBA with an emphasis on Global Management from the University of Phoenix.
Shaima's community service includes serving as a Secretary for the Lupus Foundation of Southern Arizona and the El Rio Vecinos. She is on the BOD for the American Heart Association and the Southern Arizona Land Trust. Lastly, President for the Risk Management Association.
Rosa Ruiz, Office of U.S. Rep. Martha McSally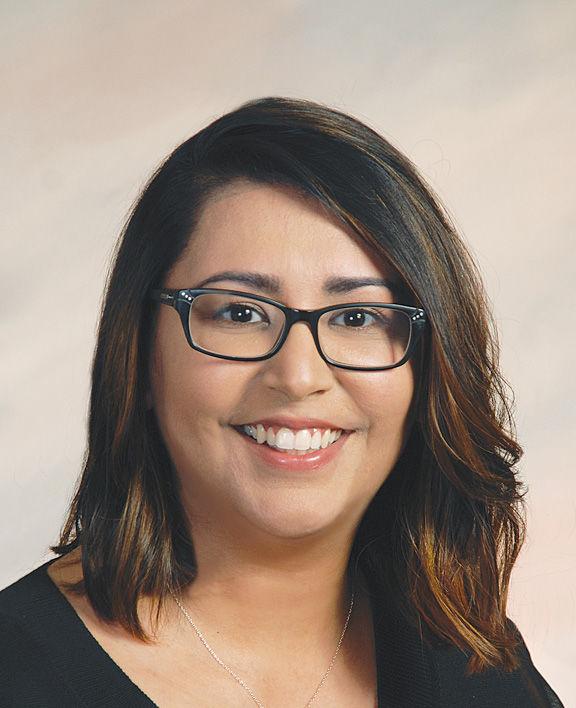 Rosa Ruiz is a first-generation American who has achieved professional success helping others. On her own since she was 16, Rosa and her six brothers and sisters grew up with a mother struggling to overcome substance abuse problems. She barely made it through high school but excelled in college. Rosa completed her Masters in Social Work from ASU while raising three children and working full time as the director of constituent services in Congresswoman Martha McSally's Tucson office. The passion she has for her work and the compassion she has for the community she serves is rooted in her own experience. She knows the value of listening, learning and acting.
Rebekah Hoppel Salcedo, University of Arizona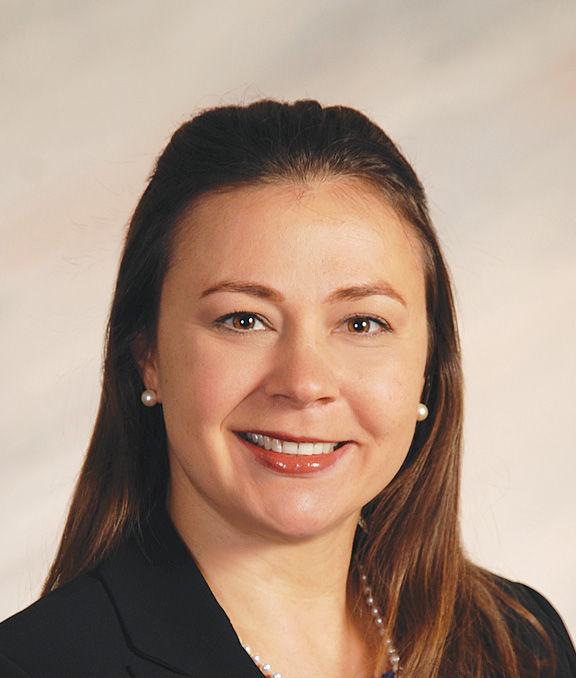 Rebekah is the Executive Director of Scholarships and Financial Aid at the University of Arizona. Rebekah joined UA in 2008 as a Financial Aid Counselor and later as the first Student Scholarship Services Coordinator for Scholarship Universe, a scholarship matching system. Rebekah joined the Junior League of Tucson in 2012 and has served on the board as Secretary (2015-2016) and Nominating Director (2017-2018). She is also the Principal Investigator for UA Earn to Learn Program. Rebekah holds a Ph.D. in Higher Education from UA, a M.S. from Capella University and a B.A. from Marymount University in Arlington, VA.
Flor Sandoval, SERI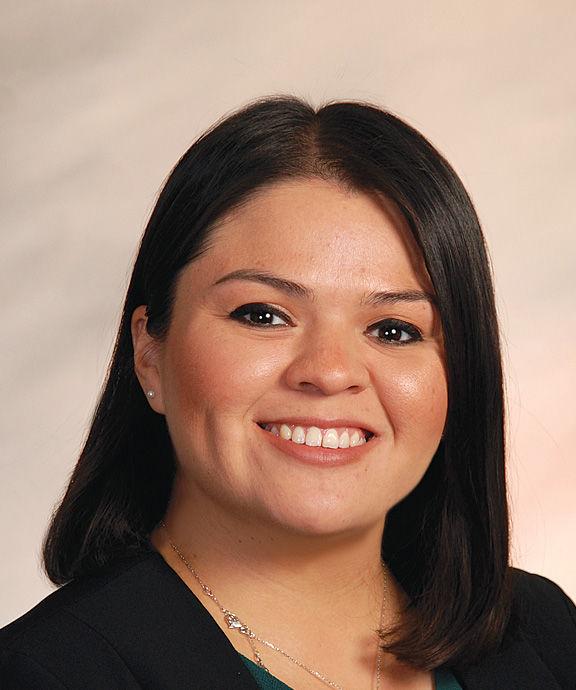 Flor Sandoval started as a volunteer with SERI in 2009. I enjoy helping our community, and with SERI I feel that everyday I'm making a difference to create a better community and a healthier environment for our future generations. I am currently the Senior Program Manager for our Rainwater Harvesting and Pollution Prevention programs. I have an Urban Forestry Certificate from the Tucson Botanical Gardens and was trained on the installation of rainwater harvesting passive systems by Ethos Rainwater Harvesting. I have a B.S. Degree in Marketing from the University of Arizona that proves valuable in designing and promoting our programs.
Aron William Schmidt, Vail Unified School District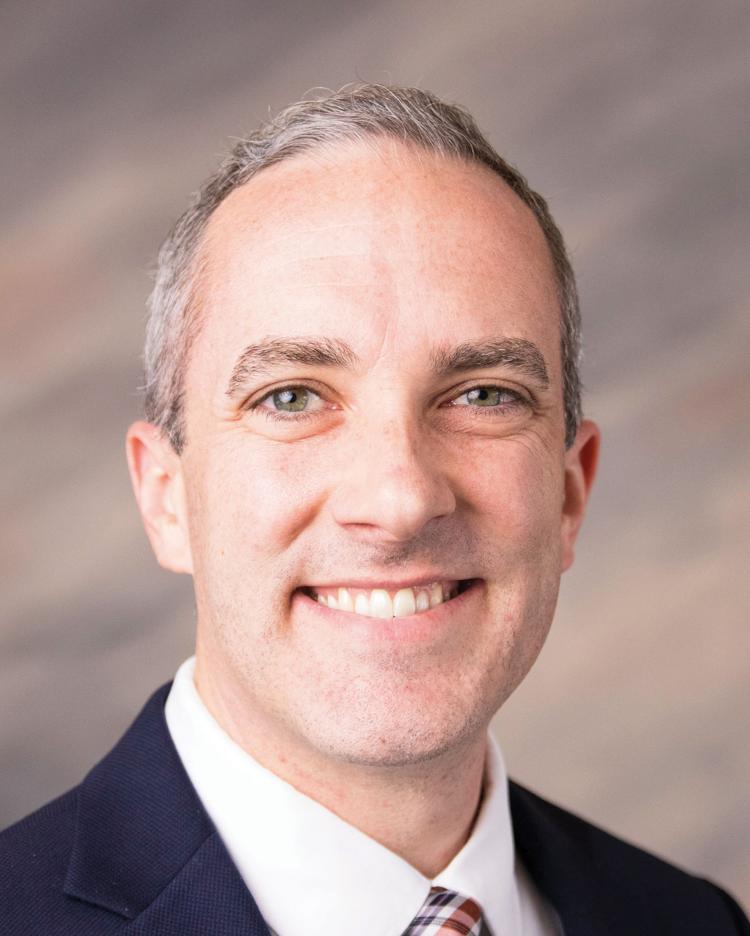 Originally from Flagstaff, Aron Schmidt came to Tucson in 2000 where he attended the University of Arizona. Aron has worked in the Vail Unified School District since 2006, starting out as a Math teacher and now serving in his current role as Director of High School Instruction and Career and Technical Education (CTE). In this role, Aron has been able to increase career opportunities for Vail students and has helped support Vail's continued educational success. Aron is a member of various state groups supporting CTE including ACOVA, CTE Quality Commission, and Arizona CTE Strategic Planning Committee. Aron believes in high access to quality educational opportunities and is dedicated to enhancing career and technical education to students across Arizona.
Shanelle Schmitz, Zack & Schmitz, PLC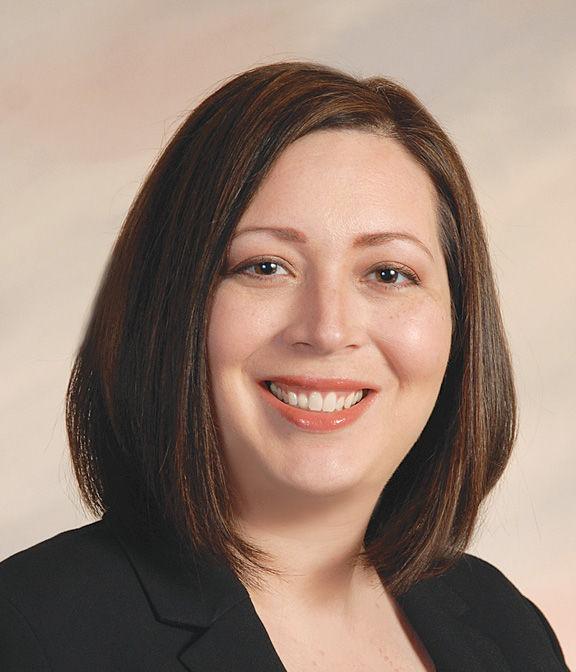 Shanelle is an attorney and partner at Zack & Schmitz, PLC, whose practice focuses on counseling and designing individualized estate plans for clients, trust and estate administration, and representing clients in litigated matters, including will contests, contested trust administration matters, guardianships, and conservatorships. Shanelle is passionate about helping others and volunteers her time for several non-profits. She is currently on the board of directors for H.E.L.P., Inc., a non-profit that provides pro-bono legal services to those in need who have or are affected by a terminal illness, and the W. Wright Foundation, which provides scholarships to women.
Hailey Swanson, Assistance League of Tucson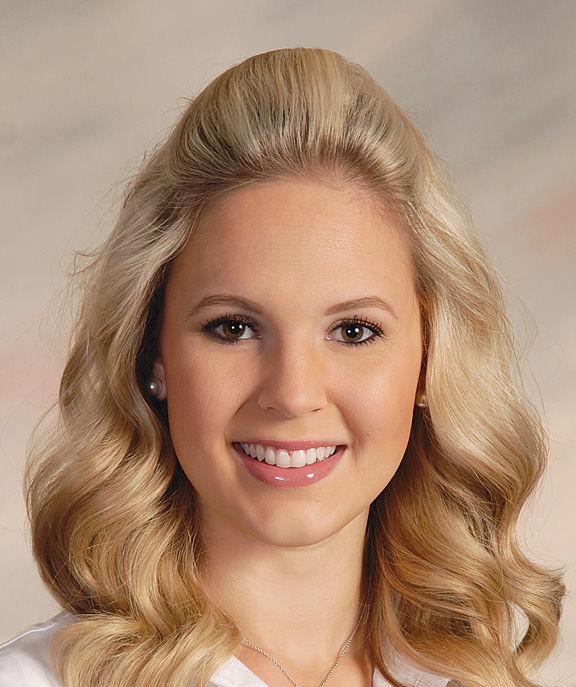 Hailey Swanson is a senior at the University of Arizona Honors College class of 2019 in the Physiology Department. She is grateful to have been given several glimpses of her long-term goal as a pediatrician so early in her educational career because of her involvement in the Tucson community, specifically focused on youth in need. Hailey has a passion for working with young children and thinks that it is so inspiring that doctors, teachers, and youth philanthropists alike all shape our future when leaving an impact on a child's life. She is especially appreciative of her time spent with Assistance League of Tucson and how this organization has helped her share the importance of giving back to our local community.
Gisela Telis, Arizona Public Media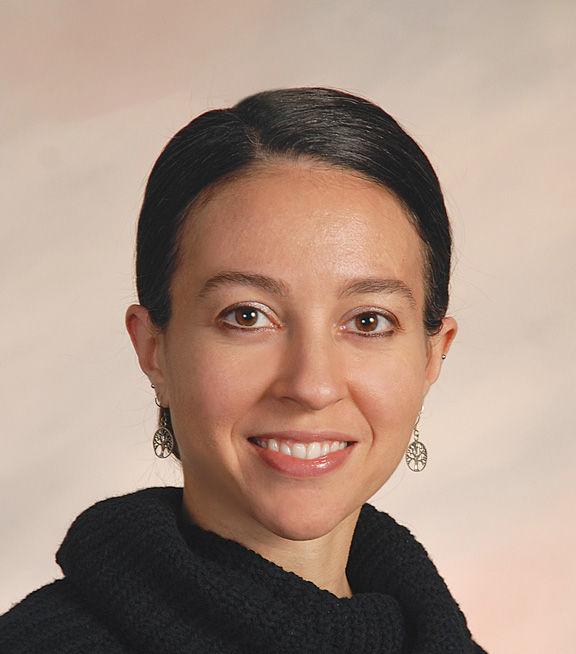 Gisela Telis reports on mental health for Arizona Public Media, the NPR and PBS member station serving Southern Arizona. Prior to joining AZPM, she covered science and health for the Washington Post, the Christian Science Monitor, and High Country News. She was a 2011-2012 Rosalynn Carter Mental Health Journalism Fellow and a 2016 National Health Journalism Fellow, and has received a total of 6 Rocky Mountain Emmy® Awards for her mental health reporting. She also co-directed the documentary "Not Broken," a look at the experiences of seven young people living with mental illness, which premiered nationally on PBS in September.
Ashley Tsosie-Mahieu, IMPACT of Southern Arizona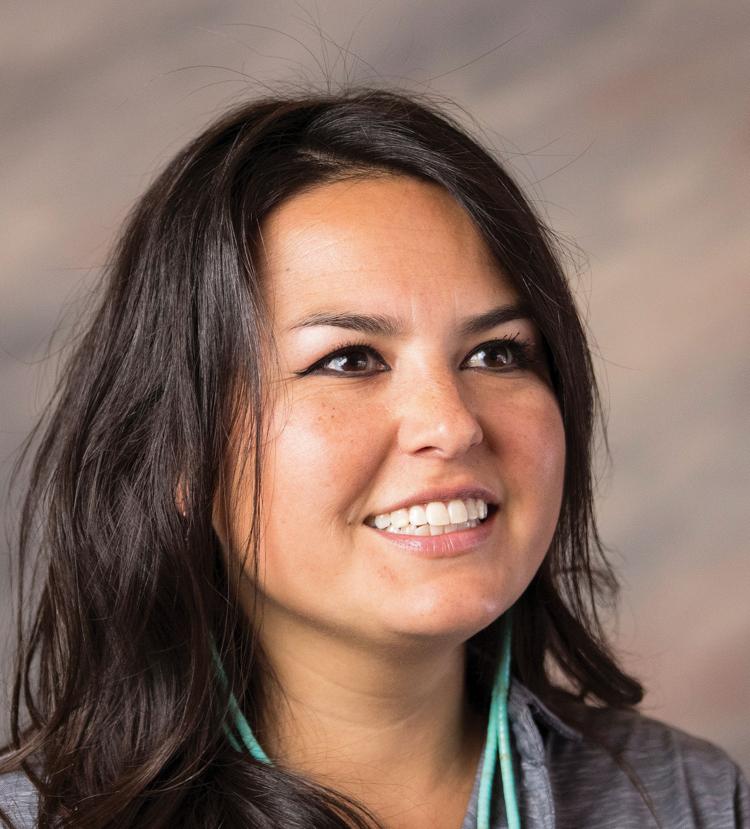 Ashley is Co-Director of Founder Institute Tucson, the latest chapter of world's premier pre-seed startup accelerator headquartered in Silicon Valley. Tsosie-Mahieu has worked with and for several local and national startup organizations and companies and is dedicated to launching startup companies and creating a fl ourishing startup ecosystem in Tucson. In addition to work with Founder Institute, she helps to run an online startup community called xTucson and provides support to casino digital marketing company House Edge Digital.
Nathalia Untiveros, City of Tucson, Ward 1 Council Office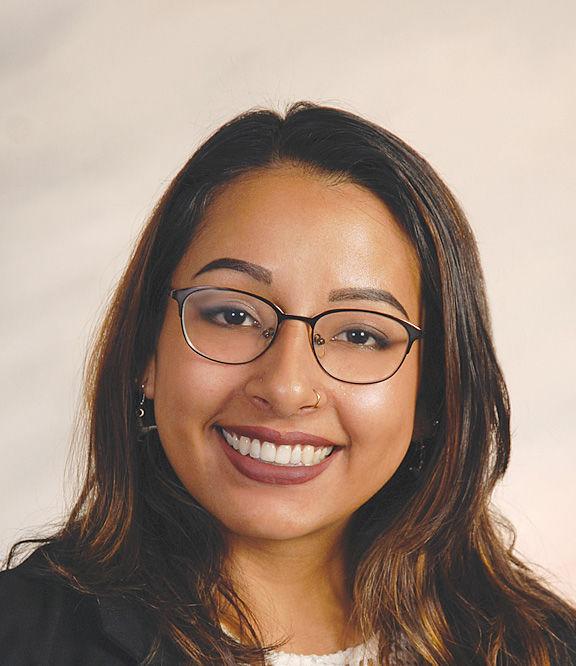 Nathalia worked as a waitress in several local Tucson restaurants until she graduated from the University of Arizona earning a B.A. in Political Science with a minor in Philosophy. Post-graduation, she joined the team of organizers for Proposition 206, the Fair Wages and Paid Sick Leave initiative approved by Arizona voters in 2016. After Prop 206, Nathalia came to work at the Ward 1 Council Office as a Council Aide for Council Member Regina Romero. In addition to her work at Ward 1, Nathalia is a community coordinator for El Tambó Fest, working with local artists and activists to put together an annual cultural festival at downtown Tucson's historic Hotel Congress. She is currently pursuing a Masters in Urban Planning at the UA's College of Architecture, Planning and Landscape Architecture (CAPLA).
Myrna Lucia Wilkins, Family First Financial Group - PHP Agency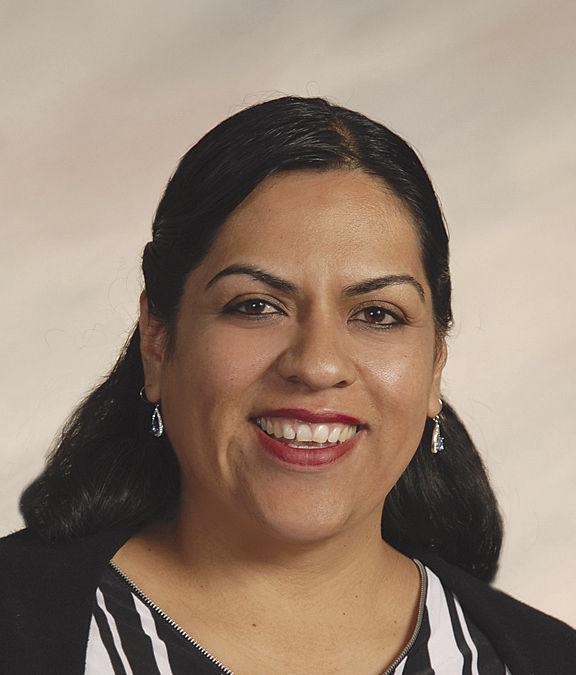 Myrna is a wife, a mother of two girls -- Julia Ruby and Victoria Rose -- and a business owner. Myrna lost her sight at the age of 12 and was diagnosed with Stargarts disease. She attended the Arizona School for the Deaf and Blind where she was the only blind player on the all deaf basketball team and was awarded the WNBA sportsmanship award. In 2016 Myrna became one of the only legally blind licensed life insurance agents and in 2017 she and her husband Dan became brokers in the financial services industry. Today Myrna is spreading the word about blindness awareness throughout Southern Arizona and she helps others achieve independence as a international trainer for Iris Vision Global. Says Myrna: "I may have lost my sight but I will never lose my VISION!"
Beah Williams, BW Beauty LLC/Salon Services NW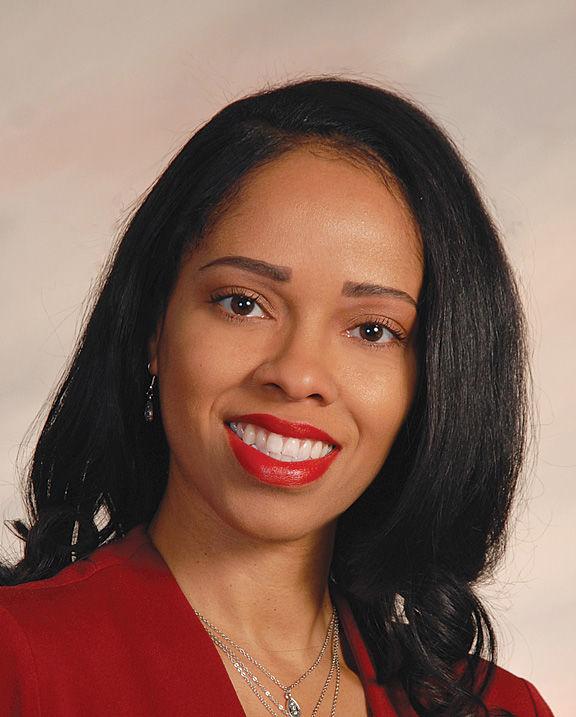 For over fifteen years Beah Williams has graced the beauty industry as an entrepreneur and innovator. Her business model is based on the idea that professionals should be relevant and engage in their communities. Beah's presence is unique, which has inspired the community outreach in which she participates. She is the Co-Founder of Team Keeping the Culture Alive, CFO of Barbea Williams Performing Company and sits on many community boards connected to students, teen moms and Communities of Color. Beah is the daughter of Barbea Williams and Tariq Rasool and proud mother to Tayvien Williams.