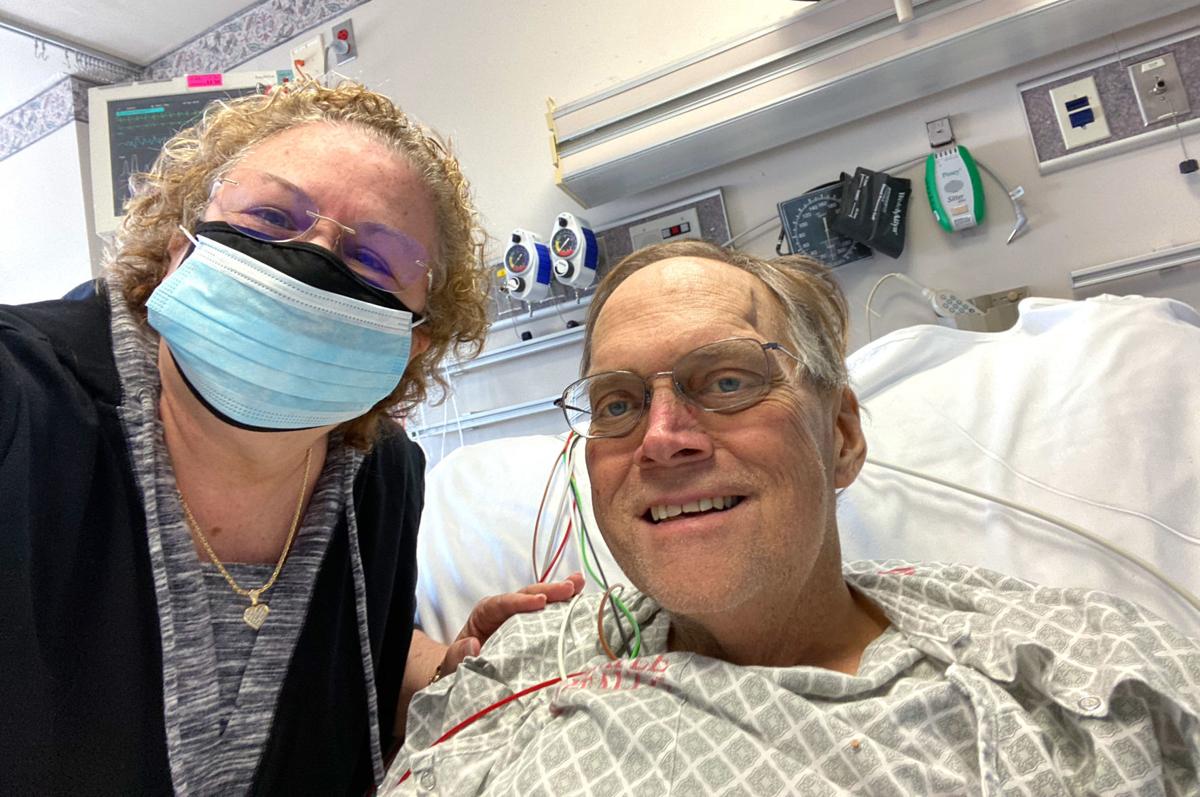 Dale Elkins, a Navy veteran who lived in Oro Valley, and his wife, Lori, were enjoying their "happy ever after" life of an active retired couple.
Dale and Lori, a retired FAA supervisor, spent the last several years traveling across the country in their Honda Pilot, visiting relatives and friends, and going to concerts, including performances by The Who, ZZ Top, Chicago, The Doobie Brothers, Metallica, Kiss and The Rolling Stones.
They spent days on boats in San Diego, at the Statue of Liberty in New York, sightseeing at the Grand Canyon and attending Houston Astros baseball games.
Then a health emergency for Dale and the COVID-19 pandemic forever changed their lives.
Dale, a recovering alcoholic, got sick in July 2019 and became progressively worse from his damaged liver. He was told he needed a liver transplant.
In February, he was advised by his team of doctors at Banner-University Medical Center about other hospitals where he might get the transplant sooner, said Lori.
Dale chose Temple University Hospital in Philadelphia and he received a new liver March 26. The surgery was successful, she said.
Dale was discharged to a rehabilitation unit to regain his strength and recover from the surgery, but returned to the hospital and was diagnosed with COVID-19 days later, Lori said.
He was put on a ventilator three times, underwent dialysis because his kidneys failed and suffered from pneumonia and other infections, recalled Lori. Strict protocols kept her away from his bedside, but she was able to communicate with Dale for a while using FaceTime, but that ended when he was placed on a ventilator and into a drug-induced coma.
She could not hold his hand or say goodbye at the end.
"Dale fought to live for 24 days, but lost his battle May 20," said Lori, her voice breaking. Dale was 53.
He is among the many Tucson-area residents who have lost their lives to COVID-19 complications during this global pandemic.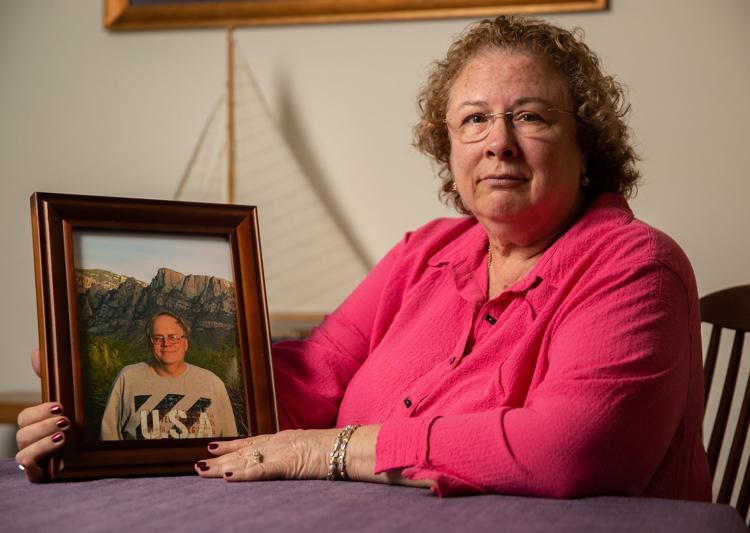 Naval submariner
Now, Lori said she finds comfort in treasured memories.
Dale was described as a "master griller" by his family. Dale's cookouts in Oro Valley or in the couple's summer vacation home on Iron River in the Upper Peninsula in Michigan attracted many. He enjoyed cooking for his four children and their families, his stepsons, Navy friends and others. They were attracted to feast on his dishes of steak, lobster, barbecue chicken and ribs, potato skins and chicken wings with his famous homemade blue-cheese dressing.
Dale was born April 24, 1967 in Kalamazoo, Michigan. His father, a Navy veteran who worked at a paper mill and factory, and his mother, a grocery store cashier, reared four children.
Dale's older brother also served in the Navy so it was only natural that Dale joined after high school graduation. He trained in the nuclear power program and worked as a nuclear reactor engineer on the USS Tautog submarine stationed in Pearl Harbor.
After the Navy, Dale, worked at the Palo Verde Nuclear Generating Station in Arizona, and later was a project manager for security companies, traveling to several states, before retiring and settling in Tampa, Florida.
Married on a Hawaiian beach
Dale and Lori met four years ago through an online dating site while in Tampa. Lori was attending classes there while working for the FAA. The two frequently went out to dinner, the movies, on hikes in national parks, to casinos and out dancing.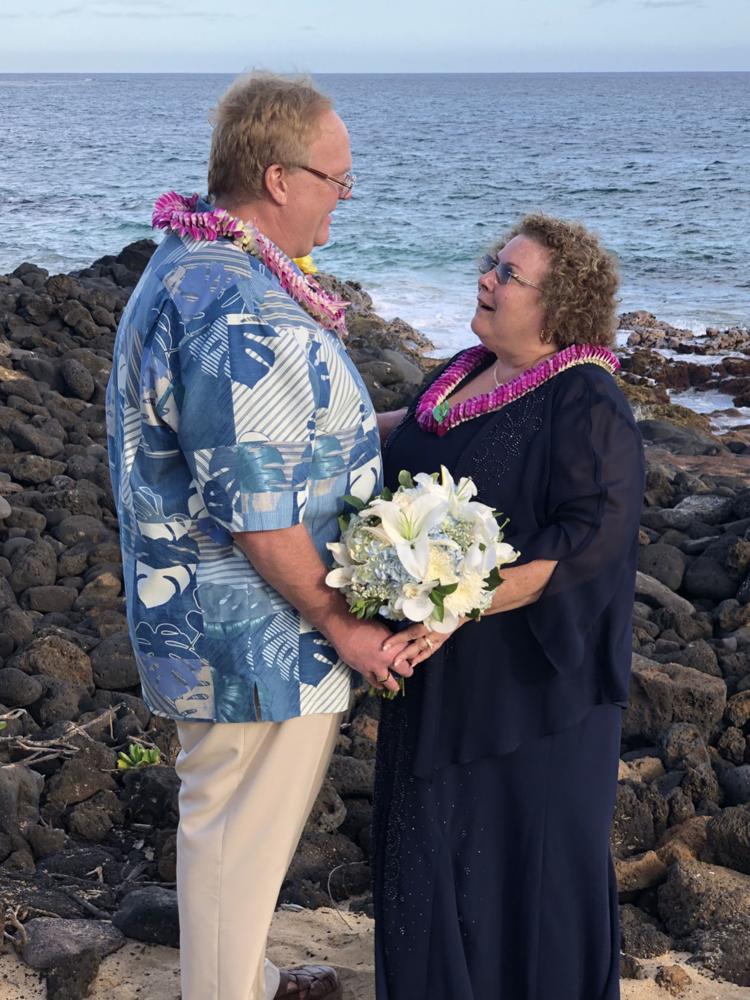 They fell in love and married in Kauai, Hawaii, on a secluded beach in 2017. This was a second marriage for Dale and a third for Lori. The two moved from San Diego to a house in Oro Valley with beautiful views of the desert and Pusch Ridge. Lori knew the area and Tucson because she had lived here while working for the FAA, and her parents are winter visitors.
Dale bought a green, limited-edition Slash Les Paul electric guitar that he planned to play for therapy after his surgery. It was on back order and he never got to touch it, Lori said. The guitar now belongs to his eldest son, Matthew, to play and cherish.
Lori finds solace in Dale's love of music. He played hard rock when he was in the Navy. Lori likes classic rock and selected their favorite tunes for Dale's funeral service. Among the music played was "The Sound of Silence" by Disturbed, "Ain't No Sunshine" by Black Label Society and "Knockin' On Heaven's Door" by Guns N' Roses.
"I fell in love with his heart and I would marry him again and again. He was a wonderful person. He was my angel," said Lori.
Dale was buried June 1 at Arizona Veterans Memorial Cemetery in Marana.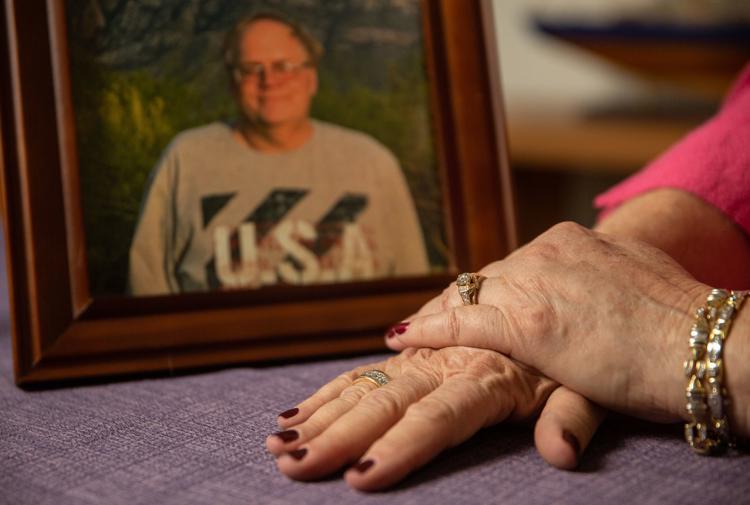 Contact reporter Carmen Duarte at cduarte@tucson.com or 573-4104. On Twitter: @cduartestar.
Concerned about COVID-19?
Sign up now to get the most recent coronavirus headlines and other important local and national news sent to your email inbox daily.