Editor's note: With our coronavirus coverage, the Star is not trying to alarm the public but to provide up-to-date information so you can make educated decisions about your health. Because of this, we've made all coverage related to COVID-19 free. Help us continue this important work by subscribing to the Star. Click here to see the latest coronavirus updates in Southern Arizona.  
With many Tucsonans sheltering in place to protect themselves from coronavirus, service providers and government officials are scrambling to help those with no homes to hide out in.
City Councilman Steve Kozachik said local homeless shelters and other charitable organizations face shaky supply chains, dwindling donations and shifting health protocols as they struggle to help a growing number of people in need.
But the most immediate problem is a sudden loss of volunteers, some of whom have been told to stay away because of their age or other risk factors.
"Many of these volunteers are seniors, so they're legitimately concerned for all the reasons that you know," Kozachik said.
Gospel Rescue Mission is encouraging its elderly and at-risk volunteers to avoid the shelter for the time being.
The problem, said spokesman Victor Hightower, is that roughly 70% of the mission's volunteer labor force is age 60 or older.
"We've got (other) people stepping up, but it's a struggle," Hightower said.
It's not just shelters that are reeling from the loss of dedicated senior workers in this time of social distancing.
Mobile Meals of Southern Arizona issued a plea for volunteers on Wednesday after many of its regular drivers over the age of 70 canceled their routes for fear of exposure.
While the organization recruits substitute drivers, it has partnered with the Community Food Bank of Southern Arizona and the local Red Cross to continue delivering daily meals and shelf-stable food boxes to 200 vulnerable seniors and people with disabilities experiencing food insecurity.
For those who don't receive deliveries, Angie Rodgers, CEO of the Association of Arizona Food Banks, said "grab-and-go" models for food assistance are being set up statewide.
What's lacking, however, are healthy volunteers at low risk for COVID-19 complications, because many of the regulars who help pack boxes are in the high-risk category due to age.
It's a bit of a mystery right now how they are going to serve the growing need with fewer and fewer volunteers coming out.
The food banks are seeing a decline in grocery donations from stores because people are emptying shelves and absorbing what was once overstock.
Rural areas are especially hard hit because there are fewer volunteers and most are older, said Michael McDonald, director of the Community Food Bank of Southern Arizona, which serves five counties in Southern Arizona.
Financial donations are needed most, McDonald said, especially they are preparing for this to last much longer than two weeks.
Food donations are not as helpful because items need to be quarantined for a couple of days before they can be distributed.
"As people's jobs and income start to experience some disruption, we're going to see increased volume," he said.
That's already happened in Pima County this week, where service needs increased 55% on both Tuesday and Wednesday compared to the same days last year.
Kozachik is particularly concerned about Tucson's homeless population, which is underserved even when the community isn't in the midst of a medical crisis.
"I would argue that we've had a capacity issue even before COVID," he said. "This just shines a light on that problem. We have a far greater need than we have a capacity to serve that need."
The Ward 6 councilman hosted a forum last week with shelter operators, regulators and health experts from Pima County and Tucson Medical Center.
Since then, he and other officials have been working to resolve some of the issues raised by service providers.
"The operators are just sucking air right now as far as being able to provide services," Kozachik said. "We can't allow shelters to just struggle along on their own."
Kozachik said shelter workers need the most up-to-date medical directives so they know what to do if someone shows up at the door with signs of illness or after being discharged from the hospital to recuperate at home.
They also need a place to isolate and treat people who might be infected.
Hightower said Gospel Rescue Mission is taking people's temperatures and checking them for symptoms when they come through the door. They've also set aside four rooms with a total of eight beds to separate guests who might be sick.
Kozachik said he has asked city officials to look into renting a vacant motel or using portable buildings to establish a central place to care for sick individuals and keep them separated from others so they don't spread the virus and overwhelm local emergency rooms.
To keep food supplies donations, Kozachik is hoping to supply them food provided by the county or meals prepared by restaurants on Fourth Avenue and elsewhere that have been forced to close or scale back to take-out only operations.
As for the volunteer shortage, Kozachik said he is in the process of setting up a registry for people who are willing and able to help.
He also floated the idea of trying to recruit city and county employees whose offices have shutdown because of the outbreak.
"You can't compel anybody, but maybe it's driving meals to a shelter and dropping them off or running a phone bank," he said.
There is also a growing need for additional outreach to the local homeless population.
Lizzie Mead has operated a pet food pantry for needy animal owners out of her Silver Sea Jewelry shop for the past 15 years. She temporarily closed the business on Wednesday in response to the outbreak, but she plans to keep handing out dog and cat food at her Fourth Avenue storefront twice a week.
Recent interactions with some of the regulars at her neighborhood pantry make her worry about how well informed Tucson's homeless population is about coronavirus.
"I feel like a lot of them don't understand or don't know what's going on," she said. "They're kind of baffled because they don't watch TV all day."
In the past few days, she said, two people who live on the streets have told her they are worried about being rounded up and forced into a facility of some kind to keep them from spreading the virus around.
"I think there's a lot of fear out there," Mead said.
Tucson-area, Coronavirus (COVID-19)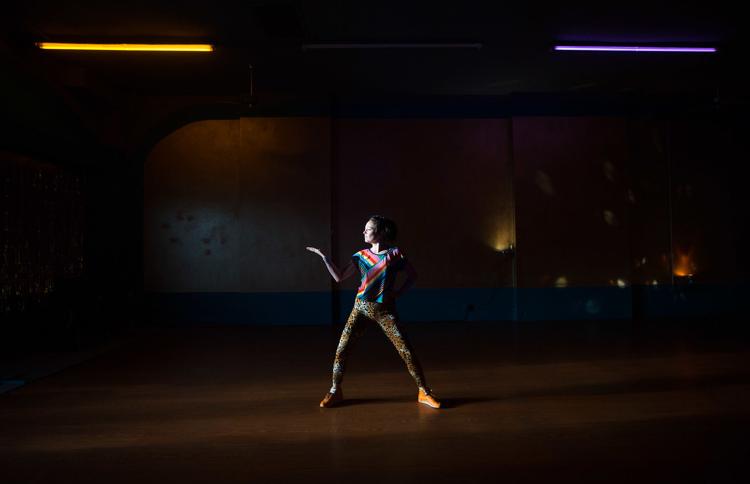 Tucson-area, Coronavirus (COVID-19)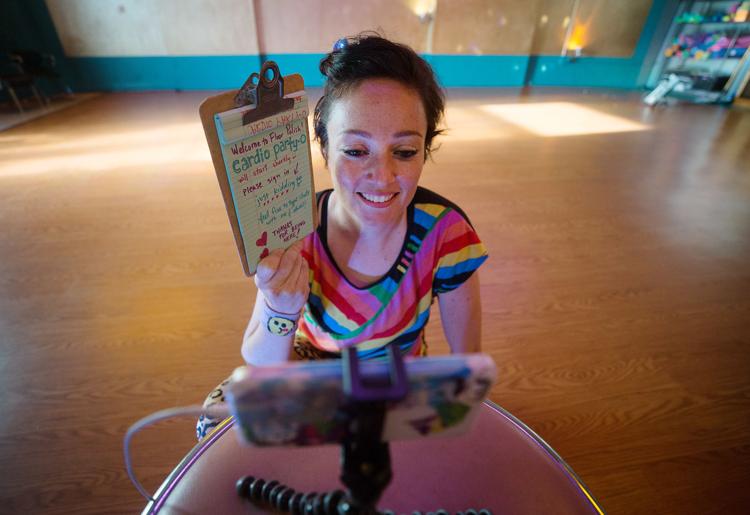 Tucson, coronavirus pandemic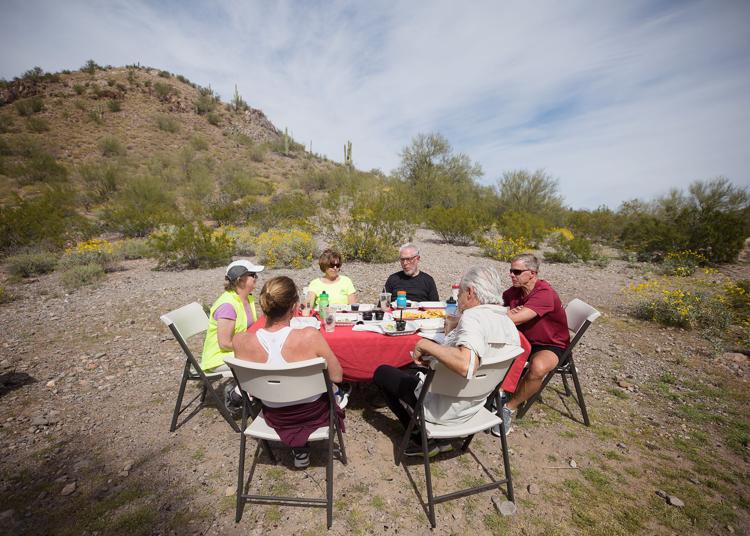 Tucson, coronavirus pandemic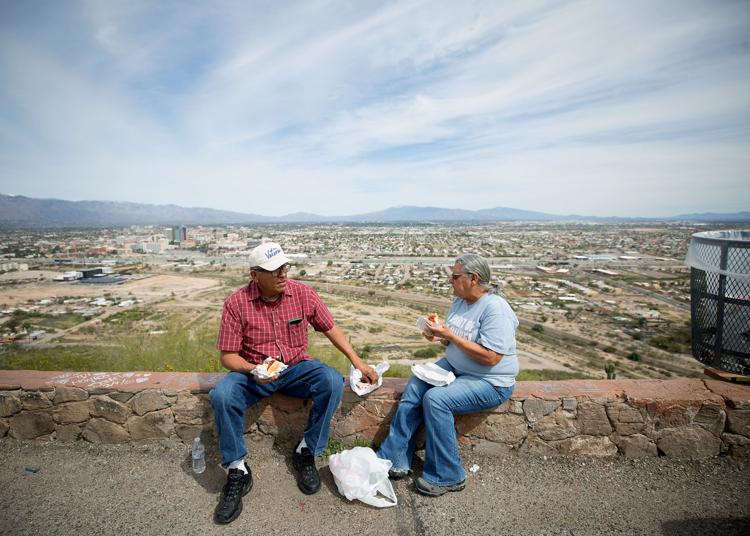 Tucson, coronavirus pandemic
Tucson, coronavirus pandemic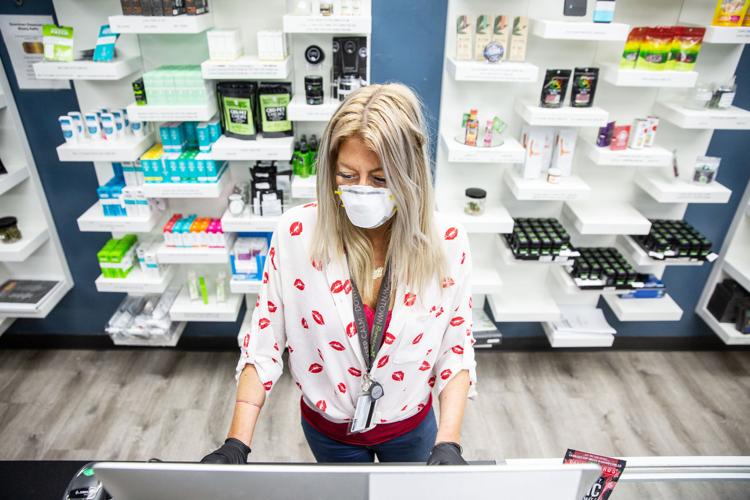 Tucson, coronavirus pandemic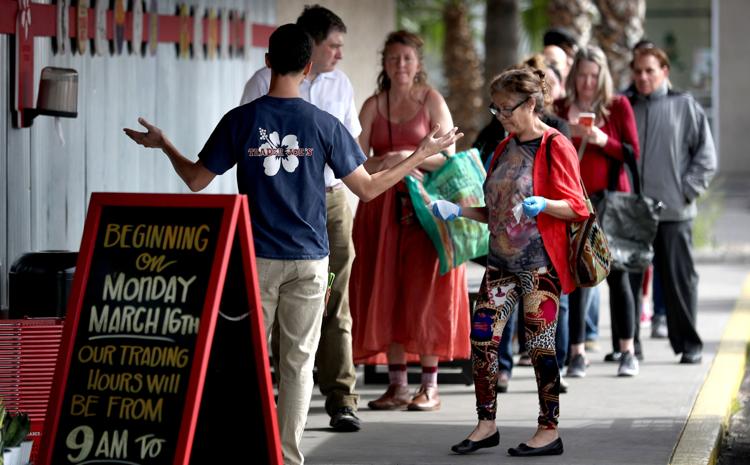 Tucson, coronavirus pandemic
Tucson, coronavirus pandemic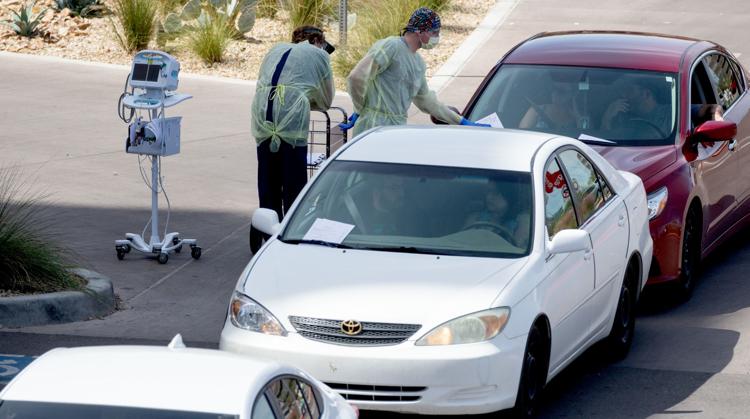 Tucson, coronavirus pandemic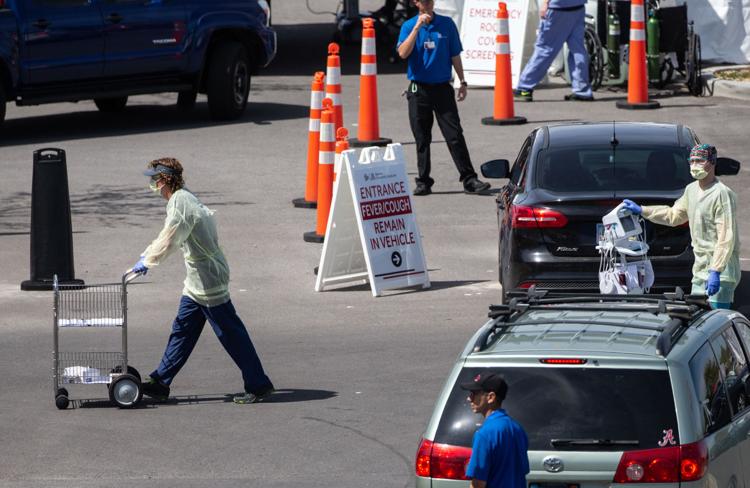 Tucson, coronavirus pandemic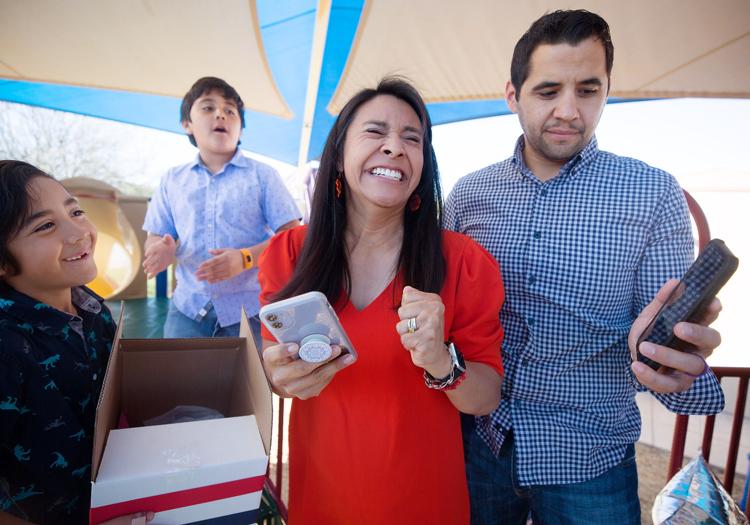 Tucson, coronavirus pandemic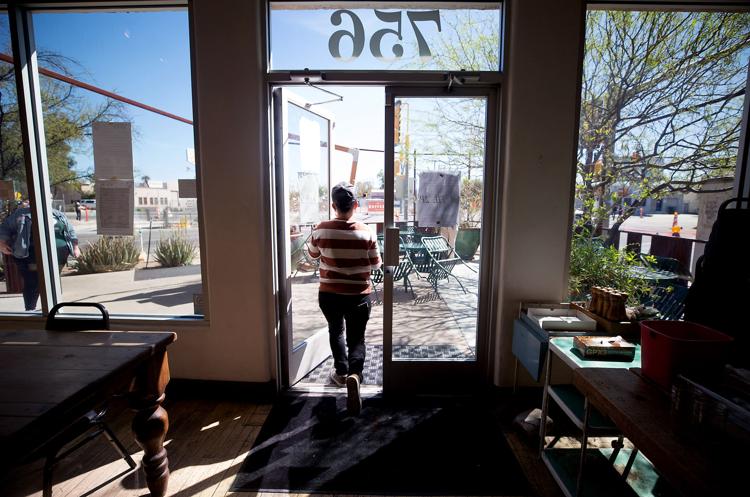 Tucson, coronavirus pandemic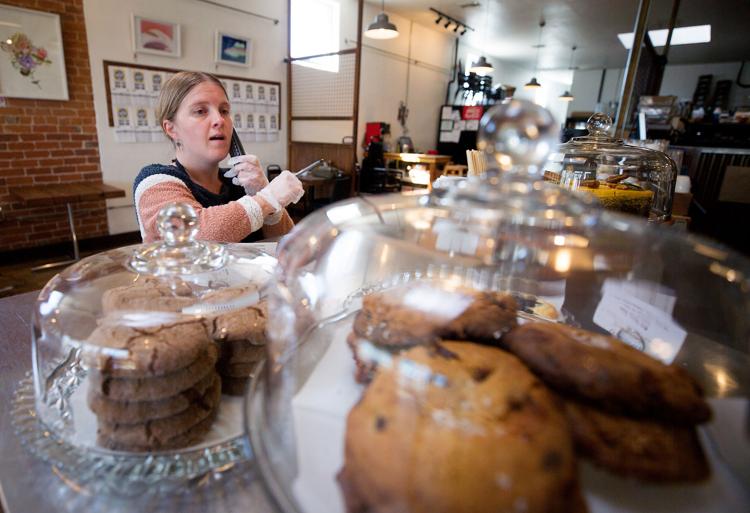 Tucson, coronavirus pandemic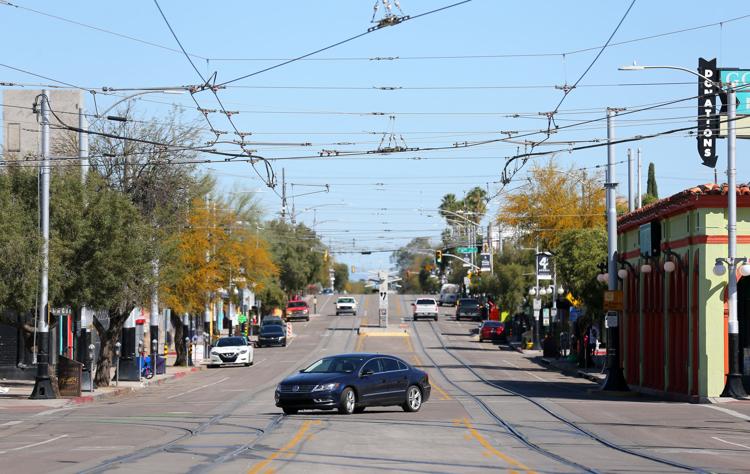 Tucson, coronavirus pandemic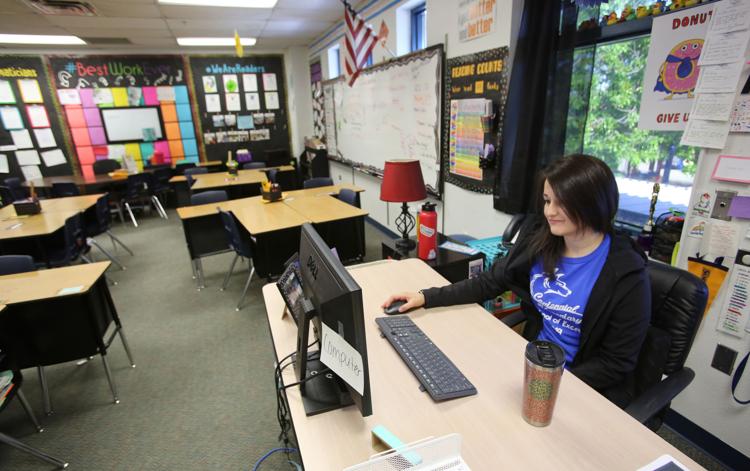 Tucson, coronavirus pandemic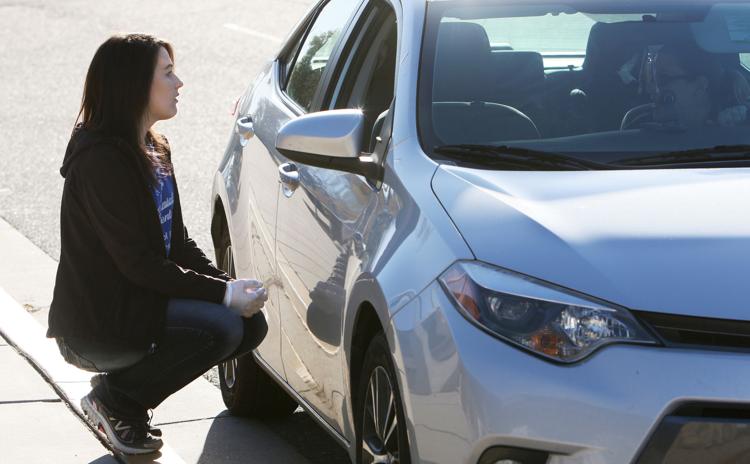 Contact reporter Henry Brean at hbrean@tucson.com or 520-573 4283. On Twitter: @RefriedBrean