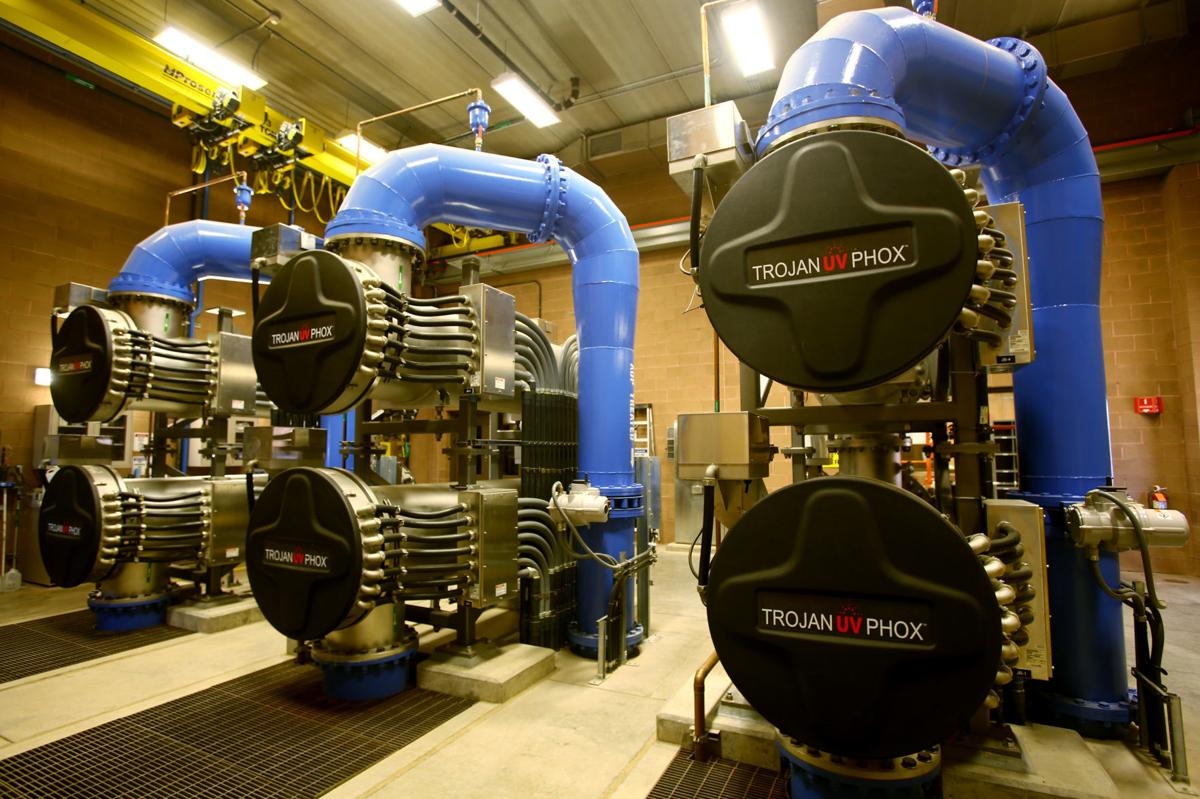 To get a head start on removing potentially cancer-causing PFAS compounds from Tucson's aquifer, the city's water utility will design a system to treat that water although it's not yet clear how soon such a pricey treatment system will be built or where the money to build it will come from.
The Tucson City Council voted Tuesday to direct Tucson Water to take steps needed "to protect public health" from contamination by PFAS, utility director Tim Thomure said. The city is also pushing for federal legislation that would provide money for Tucson and other cities to clean up such contamination and reimburse the city for $1.75 million it's already spent toward cleaning up lesser amounts of PFAS pollution. Mayor Regina Romero wrote the state's congressional delegation Tuesday asking them to support the bill, which cleared a House of Representatives committee Tuesday in Washington, D.C.
The direction to protect public health will mean designing treatment plants aimed at preventing heavily PFAS-tainted groundwater from reaching two key parts of the city's aquifer. One is the city's central well field in an area north of where Davis-Monthan Air Force Base may have discharged PFAS into some now-shuttered city wells. The other is the city's south-side well field that supplies lesser-contaminated water to a treatment plant for cleanup.
Following an extensive closed-door discussion on various PFAS-related issues, the council directed the utility to take steps needed to insure the city can move toward cleaning up and in some cases containing contamination in those areas, so the pollution won't migrate toward the central and south-side well fields, he said.
"We recommended that we move forward on the design now so no matter if we build or somebody else builds the treatment plants, we'll have some form of remediation in the locations," Thomure said.
The city is working on a treatment design "so we are ahead of the curve, rather than behind it," added Andy Squire, a City Manager's office spokesman.
In the past two years, the city has learned of serious PFAS contamination of three drinking wells north of Davis-Monthan at levels exceeding 3,300 parts per trillion and in south-side wells at levels at 13,000 parts per trillion. By comparison, the U.S. Environmental Protection Agency recommends that people not be exposed to levels exceeding 70 parts per trillion over a lifetime. The 13,000-part-per trillion contamination is the most severe PFAS pollution found in drinking water anywhere in Arizona.
The contamination has not tainted any current city drinking water supplies, utility officials have said. The wells near the Air Force Base were rarely used before the contamination was discovered and have since been shut down. The south-side contamination was discovered in monitoring wells not used for drinking. But the potential for that pollution threatening wells that are used for drinking — or that feed the city's main south-side water treatment plant — has spurred major concerns among city officials.
At this time, Tucson Water can't estimate the price tag for designing and building treatment systems for this pollution, except to say the cost will be substantial, "in the tens of millions of dollars," Thomure said.
Typically, designing the system accounts for about 10% of the total cost, added Chris Avery, an assistant city attorney who regularly works on water issues.
Planning and designing such a treatment system usually takes a year, and building it takes another year to 18 months, Thomure said. But the city has no set deadline for when it has to get a system online, he said. While city officials know "quite a bit" about where PFAS has been found and at what concentrations, it hasn't done test work needed to finalize a design for a treatment system, he said.
"It does take time to research best treatment method and design it," he said.
The pending legislation, known as the PFAS Action Act, would require the feds to for the first time treat PFAS as a hazardous waste, meaning that federal Superfund toxic waste cleanup funds could be used to cover the tab for removing it from drinking supplies, Romero wrote in letters sent Tuesday to members of Arizona's congressional delegation. The bill contains $200 million for PFAS cleanup over two years. A separate provision would add another $50 million over two years to reimburse cities such as Tucson that have already paid for PFAS cleanup work.
"These customers should not have to foot the bill for a problem which they did not cause," Romero wrote, referring to the Tucson utility's 750,000 customers. "As a desert community, groundwater is our lifeblood and its protection is essential to our future. As lawmakers, we have a moral obligation to ensure that we maintain a sustainable supply of clean drinking water for future generations."