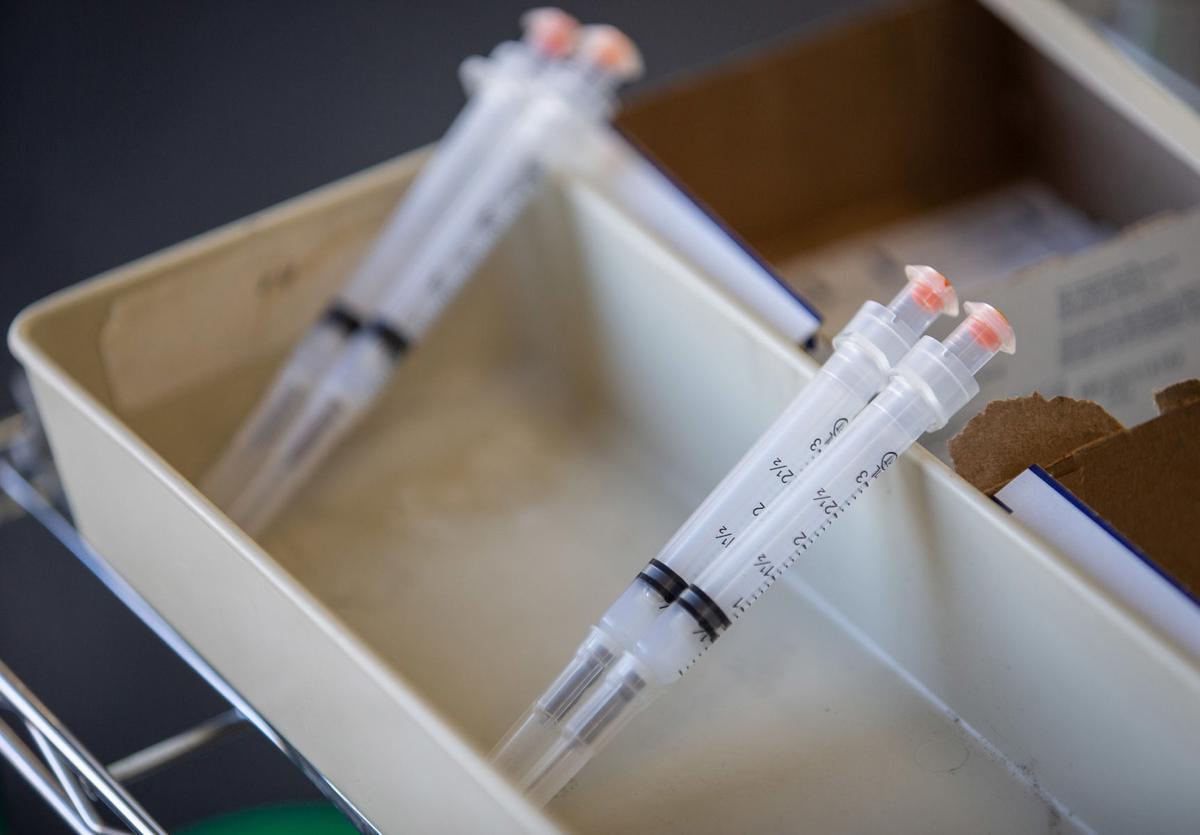 Arizona and Pima County recently set another record for the number of cases in a week, according to the Arizona Department of Health Services' chart of COVID-19 cases by date.
Even as some metrics like these reach new heights, the new records may be modest enough to suggest the numbers have plateaued, but it's difficult to know for sure, said Dr. Joe Gerald, an associate professor with the University of Arizona's College of Public Health.
And even if some metrics have plateaued, conditions remain dangerous.
"What we're seeing over the past week to 10 days is that the number of hospital admissions and number of ICU admissions has plateaued. And over the last two or three days we've actually seen slightly, marginally, itty-bitty, tiny improvements in those numbers." he said. "It's nothing to get excited about. We would have expected it to go up, but it didn't."
Only 8% of inpatient beds and ICU beds were available on Thursday in Arizona, according to the ADHS' chart of hospital bed usage and availability, as of Friday. This is about where bed capacity was at the same time last week.
New coronavirus hospitalizations also marginally increased statewide by 3% to 3,268 in the last week of December, which broke yet another record. In Pima County, coronavirus hospitalizations dipped by 15% to 385.
We may be seeing a similar kind of plateau with case counts, Gerald said. He would look to recent COVID-19 death numbers for confirmation, but the data on deaths isn't accurate in recent weeks due to data-reporting delays. The Star typically waits two weeks to interpret COVID-19 death and hospitalization data to account for these delays.
Across the state, the virus infected 883 of every 100,000 people in the first week of January alone. Countywide, about 827 of every 100,000 people were infected in the same week. And these are only the cases we know about.
These rates are exponentially higher than where state and county public-health officials want them to be. Ideally, fewer than 10 per 100,000 people would be infected in a week, but a rate below 100 would be progress.
"It's a hell of a lot of people," Gerald said.
Meanwhile, 41,084 vaccines have been administered in total in Pima County, according to the ADHS, as of Friday. And a total of 232,125 vaccines have been administered statewide.
Cases in Arizona increased by 6% to 62,274 in the first week of January, while the number of people who were tested using diagnostic tests increased by 26%.
Countywide, cases increased by 13% to 8,498 over the same time frame, while the number of people who underwent diagnostic testing increased by 32%.
The percentage of positive diagnostic tests also decreased from 24% to 22% both statewide and countywide. These percentages are only calculated using electronically reported test results. However, the ADHS tallies case counts using results reported electronically and nonelectronically.
"Even if things stayed exactly where they are, they're still incredibly crappy," Gerald said. "Conditions are still terrible. They're unacceptable. Something needs to be done. Lots and lots of Arizonans are dying, lots are being admitted to the hospital."
Across the state, COVID-19 deaths rose by 1% to 742 in the last week of December, setting a new record, according to the ADHS' chart of deaths by date.
This number could increase even more as more data is potentially backfilled in the coming week.
In Pima County, 108 people died from COVID-19 in the last week of December, which was down 14% from the week before, according to data from the Pima County Health Department.