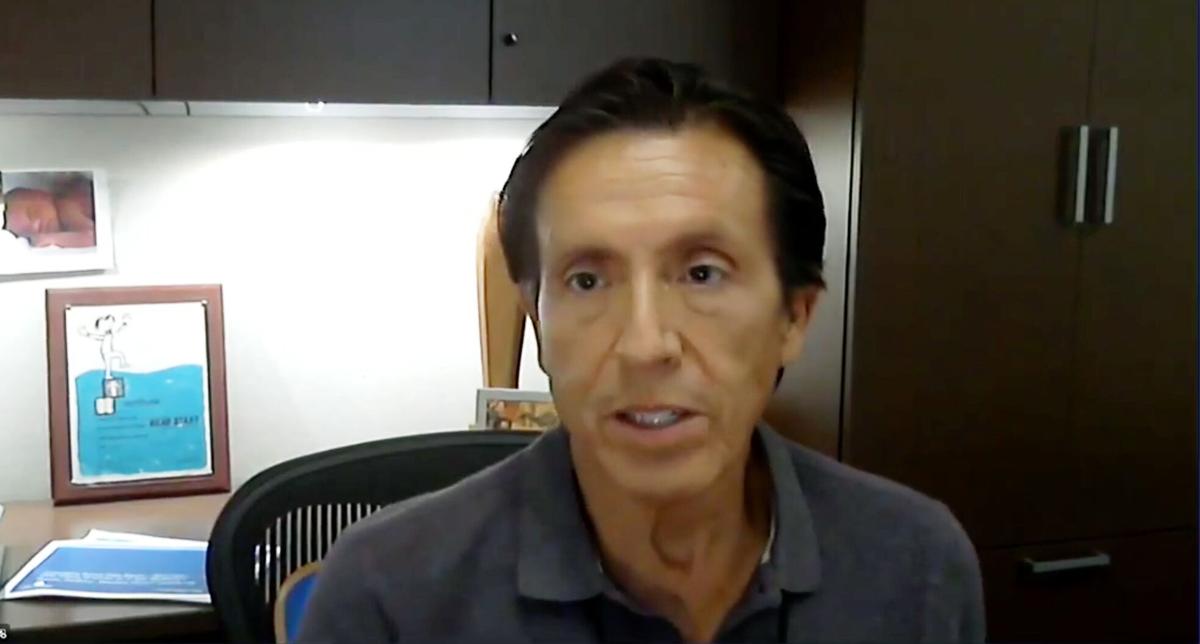 Pima County is seeing encouraging signs that the fourth COVID-19 surge here is declining, but there's still one group that could drive numbers up again: college students.
"The number of COVID-19 cases in Pima County is tapering off but it's not yet time to call it a victory," Dr. Francisco Garcia, the county's chief medical officer, said Friday. "That's because the fallout from students returning to the University of Arizona and Pima Community College still remains to be seen."
Garcia said he will feel better at the end of September when, he said, "we will have known that most of the (UA) students and most of the Pima Community College students are on their campuses doing their campus stuff and if we're not continuing to see increasing transmissions.''
For four consecutive weeks, since the beginning of July, new COVID-19 cases in Pima County saw big weekly increases, up to 60% in a week.
In the second week of August, however, cases only increased by about 4% and then, in the third week, 8%.
For the week ending Aug. 28, cases decreased by 8%.
Statewide, the Arizona Department of Health Services on Friday reported 3,802 new COVID-19 cases, more than 2,000 hospitalizations and 80 deaths. Overall, there have been more than 1 million cases in the state and 18,959 known deaths since the pandemic started.
Over the Labor Day weekend, people who are unvaccinated are advised not to travel and to avoid crowded areas, according to the U.S. Centers for Disease Control and Prevention.
Garcia said the rate of transmission in elementary and high school settings has remained encouragingly low, something he partly attributes to many of the county's schools following health guidelines, such as masking.
It "speaks volumes," he said, to the work that county schools and districts have done to stop the disease from spreading.
Since elementary and high school students started returning to classrooms July 20, there have been 1,413 school cases reported here, among 188 staff members and 1,225 students.
The vast majority of the positive cases are in children up to age 11, who cannot get vaccinated. They account for 671 cases so far this school year, while students ages 12 to 19 account for 550 cases.
In total, Pima County has seen 50 school outbreaks, defined as two or more cases that are linked between people who do not live together.