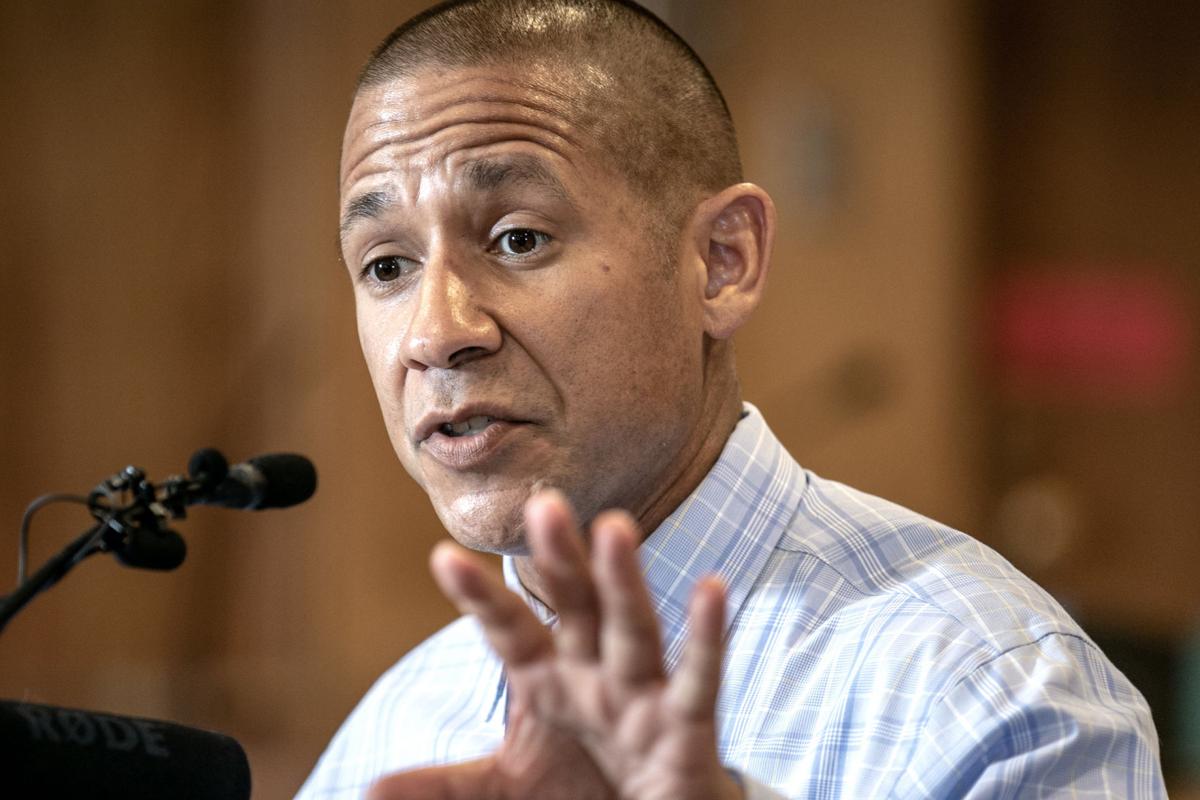 Educators may be able to start getting the COVID-19 vaccine immediately following Martin Luther King Jr. Day, according to TUSD Superintendent Gabriel Trujillo.
Tucson Unified, the city's largest school district, will not be opening for any kind of in-person learning in January but hopes to be able to do so in late February or March after educators who want it have gotten the vaccine.
"The decision to close is not purely out of the health and safety of all of our employees," Trujillo says. "That is, yes, a predominant motive. But even if we wanted to open under these circumstances, it would be tremendously difficult with the amount of staff members and teachers and employees contracting the virus."
There will be a number of sites set up around the county where educators will be able to register as part of the 1B priority group. Trujillo expects that educators and other school staff in category 1B, which includes education and child care workers, protective services occupations, adults over 75, adults with high-risk health conditions and other essential workers, will be able to start registering this week.
But the rollout may not be as quick as schools had hoped, with several school officials saying the county health department says they didn't receive as many vaccines for the 1B group as anticipated. The county health department did not immediately respond to the Star's request for more information.
Tucson's largest school districts TUSD and Sunnyside both hope to have more information by Tuesday, Jan. 12, to discuss publicly at their governing board meetings.
There are between 100,000 and 300,000 people in the 1B group, and the county had hoped to be vaccinating 10,000 people a day by the end of the month if the supply could keep pace, said county spokesman Mark Evans last week. Exact timing on when educators can get the vaccine will depend on vaccine availability.
Pima County hopes to have more information on registering available very soon.
Some school staff have already been able to get the vaccine. School nurses, health assistants, athletic trainers, occupational therapists, speech therapists and language therapists were all a part of the first priority group, which focused on health-care workers, Trujillo says.
There was also a mixup in which health-care workers in some schools that may not have been in TUSD shared the link to register for the vaccine with people not in that priority group, and some of them registered and actually got vaccinated before the error was corrected, Trujillo said.
TUSD will not require teachers or staff to be vaccinated. Trujillo does not think making it optional will hinder the district reaching levels of herd immunity to allow schools to open because of how effective the vaccine has shown to be.
"We also will be continuing with all of our mitigation efforts," Trujillo said. "So when we do open, at that time, we're still requiring masks. We're still going to be requiring social distancing. We're still going to be adhering to quarantine requirements. We're still going to have plexiglass in the cafeterias and at the front office. So I feel pretty good about that."
TUSD will also be launching a COVID-19 dashboard, after months of refusing to disclose cases to the general public. The dashboard is expected to be live on the district's website, tusd1.org, Tuesday, Jan. 12.
It will show the number of cases for students or staff at each school site both past and present.
Though TUSD has not reopened for hybrid learning, it has offered on-site care to children in need, as required by the state.
Contact reporter Danyelle Khmara at dkhmara@tucson.com or 573-4223. On Twitter: @DanyelleKhmara