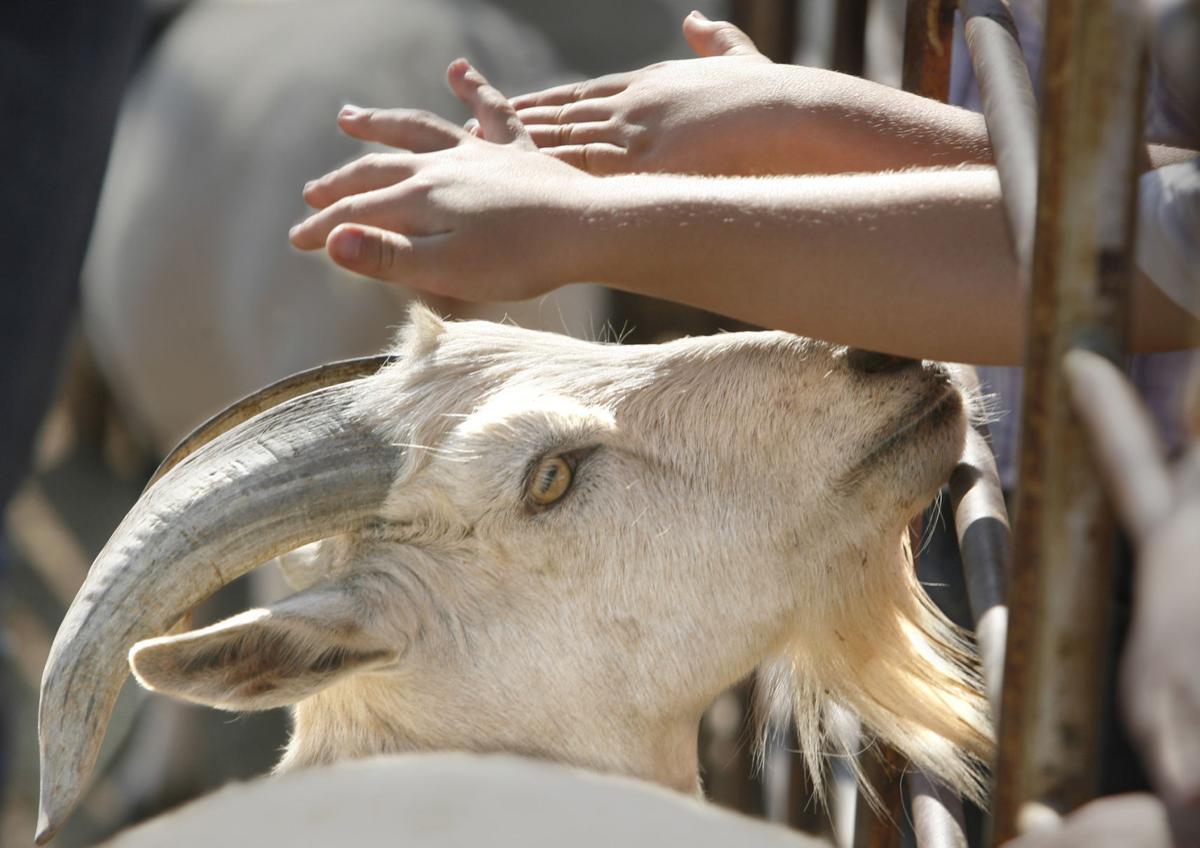 The sun has set on this year's rodeo, but it's not too late to pony up and support a local nonprofit at the fifth annual Cowboy Up fundraiser to benefit Therapeutic Ranch for Animals and Kids.
The TRAK event is 1 to 4 p.m. Sunday at Jonathan's Cork, 6320 E. Tanque Verde Road. (See box)
"I have learned throughout my life that animals seem to provide comfort in so many different ways, and at TRAK we have found a simple way to help the community by providing support through animal interaction. The bonus is having youth involved," said Jill Prickett, who founded TRAK in 2007 with a few ranch animals and a goal of strengthening kids and community by serving those with and without specific challenges.
Fast forward to 2016 and a ranch that boasts almost 100 animals — full-size and miniature horses and donkeys, pigs, goats, sheep, rabbits, chickens, ducks, dogs and cats — and serves 1,000 children and numerous adults in the community each year. In the next month, the nonprofit will move from its location at 3230 N. Craycroft Road to a new home at 3250 E. Allen Road with the support of a generous benefactor.
Retired Pima County Superior Court Judge Deborah Ward has offered the use of almost five acres boasting a barn, stalls, an arena and turn-out areas at the central location.
"TRAK is a good program that provides an important service to youngsters in the community. It offers them the opportunity to connect with something other than an iPad or iPhone. If they can connect with animals I think that can be a very therapeutic for many youngsters," Ward said.
Pricket said Ward's generosity will cut the nonprofit's overhead costs and help provide additional services for children and adults with physical and emotional disabilities and illnesses as well as those with social or self-esteem challenges.
"We are so grateful. It is a beautiful property with lots of trees and more shade than our current property, which is a big deal since we have lots of youth who come during the summer months for our summer camp program and other volunteer activities. It will make a big difference for the animals and for the guests," said Prickett.
The summer camp program is one of a variety of programs and services centered around animal interaction and animal education, through which young people learn skills such as nutrition, health-care management and behavior management.
TRAK's small staff and youth volunteers also provide services to 13 local behavioral health groups, the Easter Seals Blake Foundation and special education groups from TUSD and Catalina Foothills School District. Additionally, TRAK offers special youth community service animal-assisted activities through which volunteers visit pediatric patients with rabbits, ducks, miniature horses and other small animals at Tucson Medical Center, the Ronald McDonald House, local nursing homes and other locations.
For many of the young people who volunteer, animals serve a catalyst in building relationships with others, according to Prickett.
"We have lots of kids who don't know how to interact with people appropriately and animals seem to be a bridge that ties them to others and helps them learn to communicate. When kids act as service providers while handling animals and interacting with their peers it builds their self-esteem. They become a care provider rather than someone receiving services," Prickett said.
In another community connection, TRAK offers internship opportunities to students from the University of Arizona and the Pima Community College veterinary technician program.
"The vet tech students have been a gigantic help for us. They get hands-on experience and take care of the majority of our veterinary needs," Prickett said.
Overall, Prickett said TRAK serves as a volunteer venue for valuable real-world experiences ranging from animal care and landscape maintenance to grant writing and marketing. Events such as Cowboy Up also provide teachable moments while supporting the nonprofit's operating costs.
"We really help young volunteers develop a strong work ethic and show them how important it is to help others in need, whether that is an animal or a person. We have lots of kids who come out and get dirty and work hard on the property, and it teaches them so much in terms of how hard work makes them feel good about themselves at the end of the day," Prickett said.
For her part, Ward hopes her contributions will positively impact TRAK's ability to influence the perception that youth have of the world by bringing them back to nature.
"The more kids who can come out and enjoy a little bit of ranch life, the better it is for everyone," Ward said.
Contact freelance writer Loni
Nannini