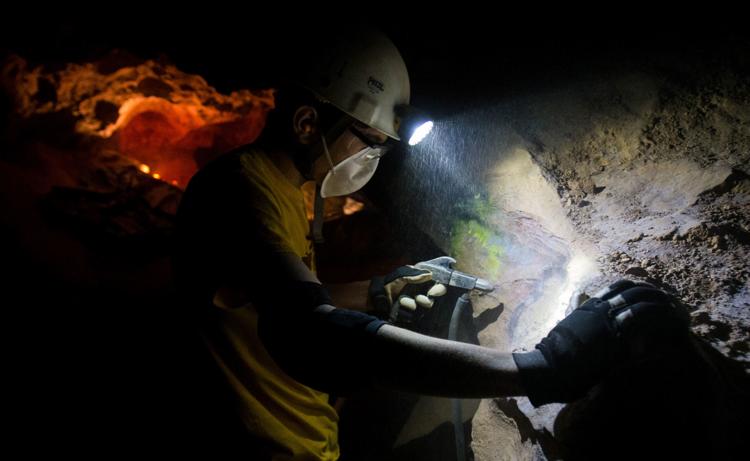 Peppersauce Cave, in Oracle, will be the site for graffiti removal by workers and volunteers from Aug. 10 to Aug. 12. The cleaning is part of a multi-year, multi-phase removal project.
Forest officials say the cave receives around 15,000 visitors per year, making it the "most heavily visited undeveloped cave in Arizona."
It is one of the few caves in Arizona where visitors can wander day and night. But it has led to a large amount of graffiti being discovered.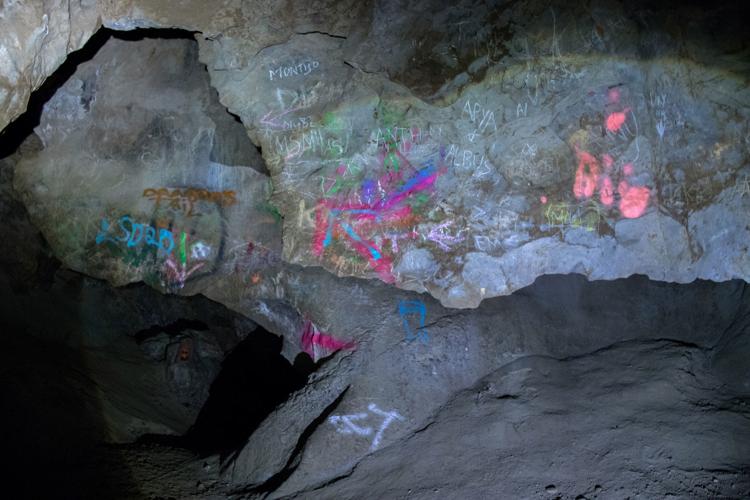 "While many cavers enjoy responsible recreational spelunking, others leave behind graffiti and trash," the news release said.
The project is led by Central Arizona Grotto, a cave-conservation group which has worked to clean caves since 2001.
But the ultimate goal to remove all graffiti tags is not an easy task.
Workers will use high-pressure hoses, sand blasters and bristle brushes to remove tags. It can take an hour to remove just one tag by hand scrubbing.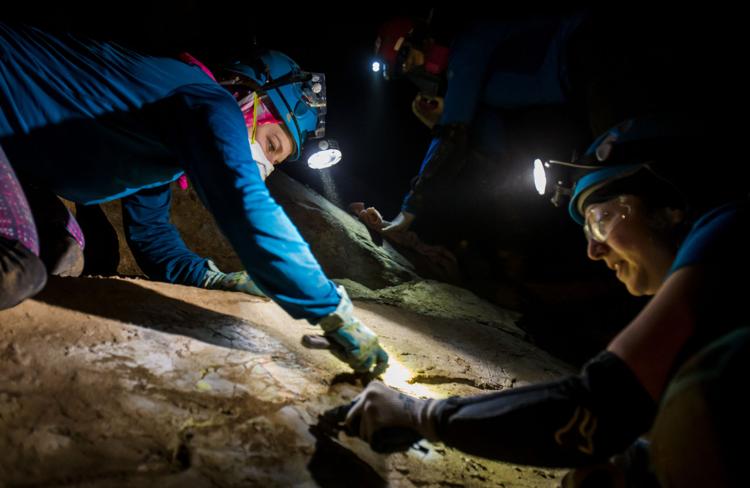 To encourage responsible cave conservation ethics, forest officials offer the following tips — move carefully to avoid damaging the cave; remove all items brought in; leave natural or historic features inside; avoid disturbing wildlife; and report defacing or artifact theft from caves.
Visitors can report to Coronado National Forest officials by calling the ranger district.
Graffiti clean-up at Peppersauce Cave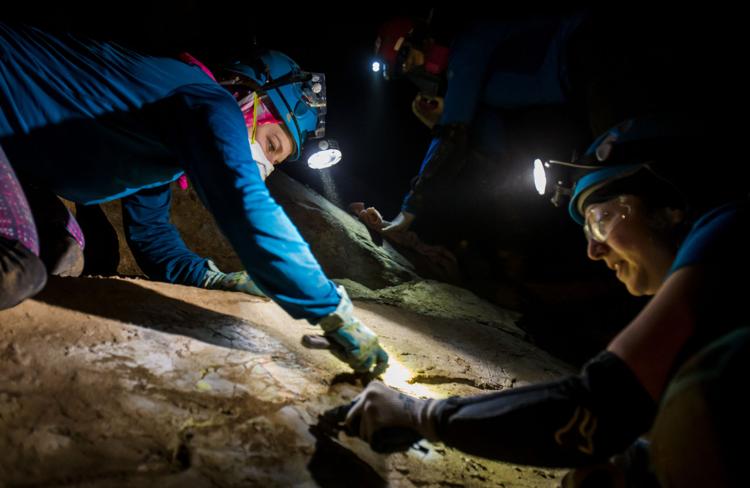 Graffiti clean-up at Peppersauce Cave
Graffiti clean-up at Peppersauce Cave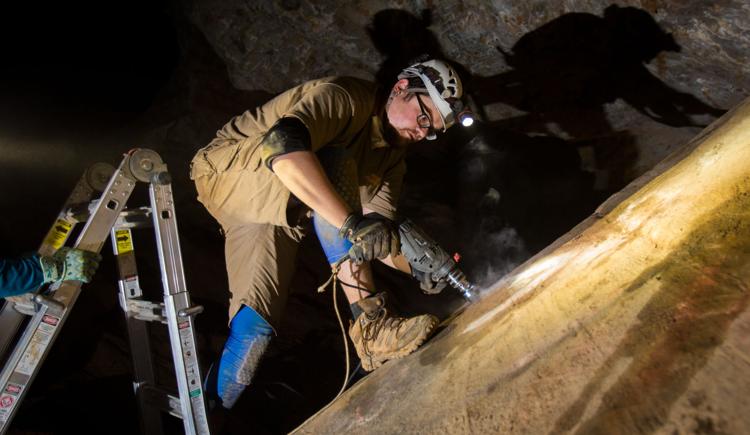 Graffiti clean-up at Peppersauce Cave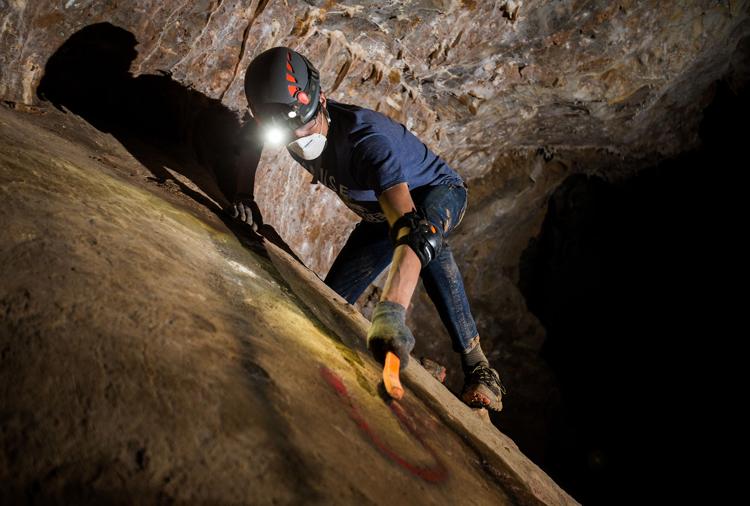 Graffiti clean-up at Peppersauce Cave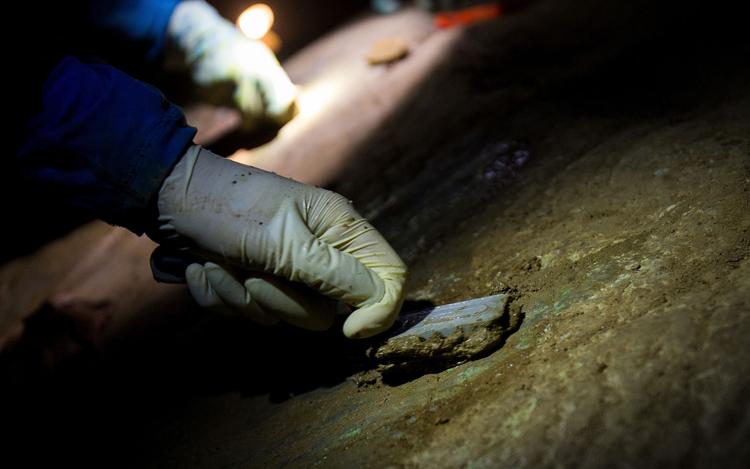 Graffiti clean-up at Peppersauce Cave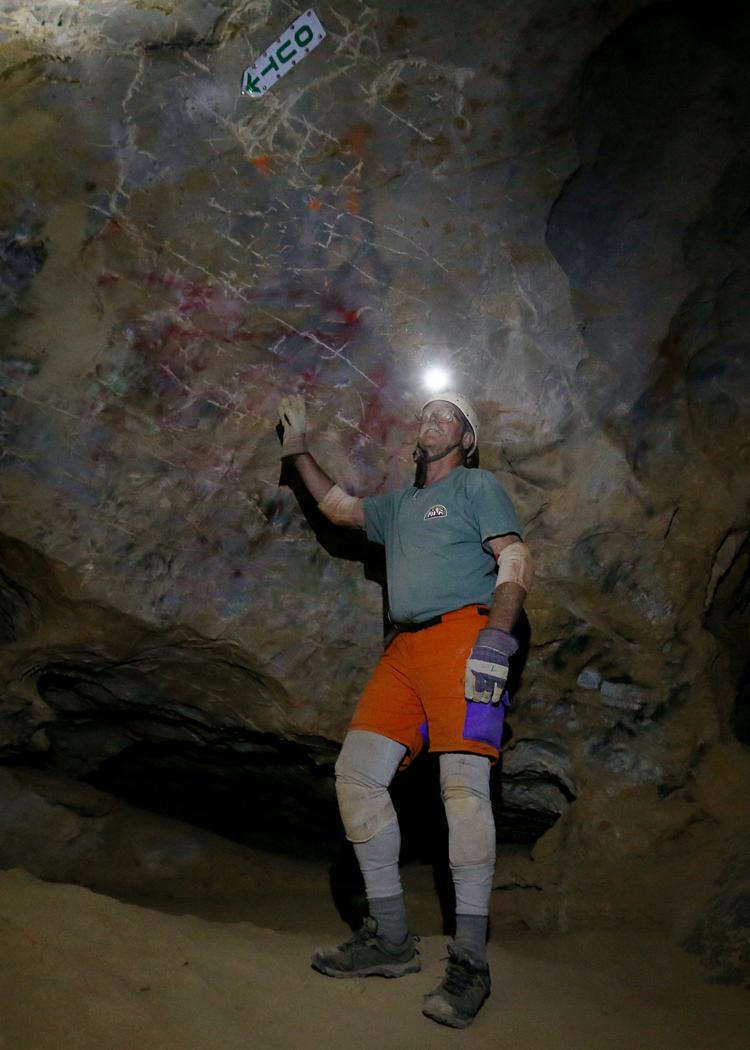 Graffiti clean-up at Peppersauce Cave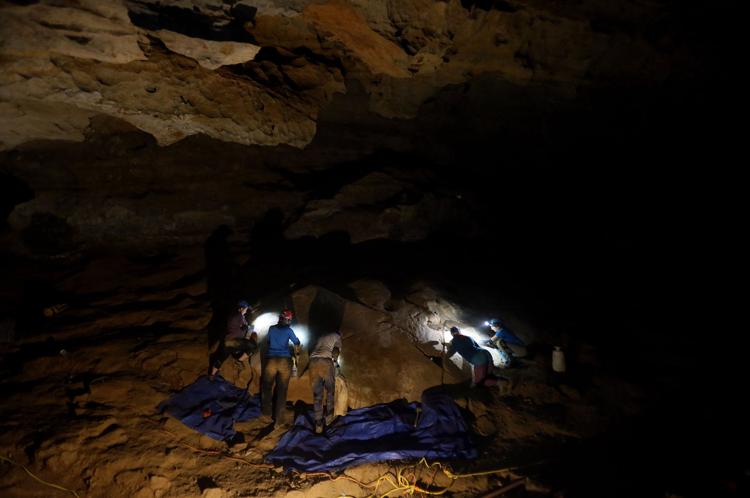 Graffiti clean-up at Peppersauce Cave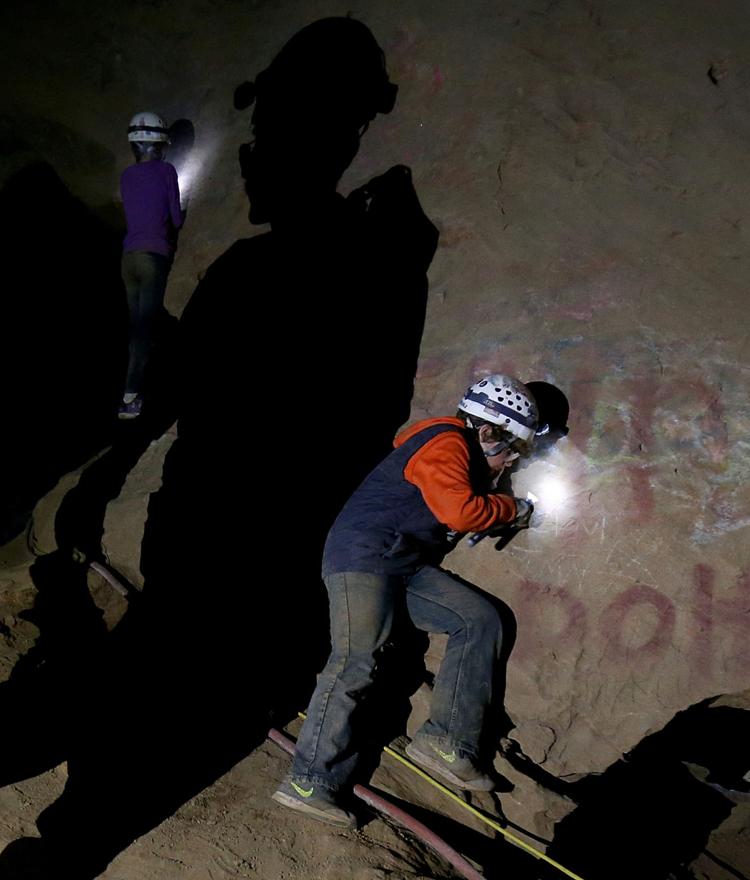 Graffiti clean-up at Peppersauce Cave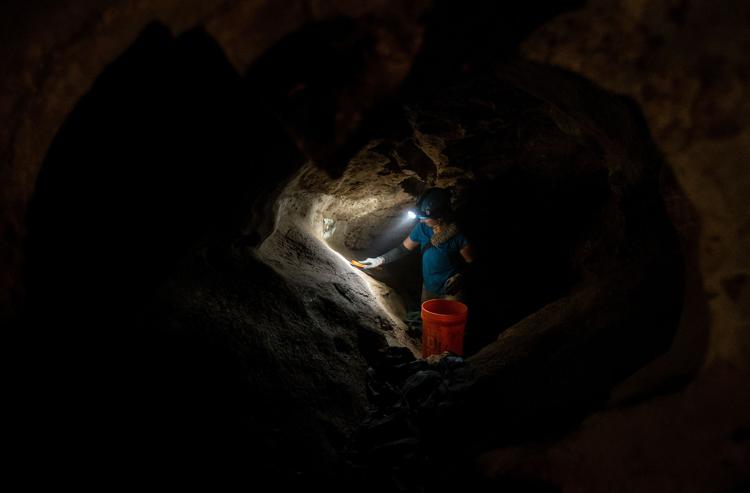 Graffiti clean-up at Peppersauce Cave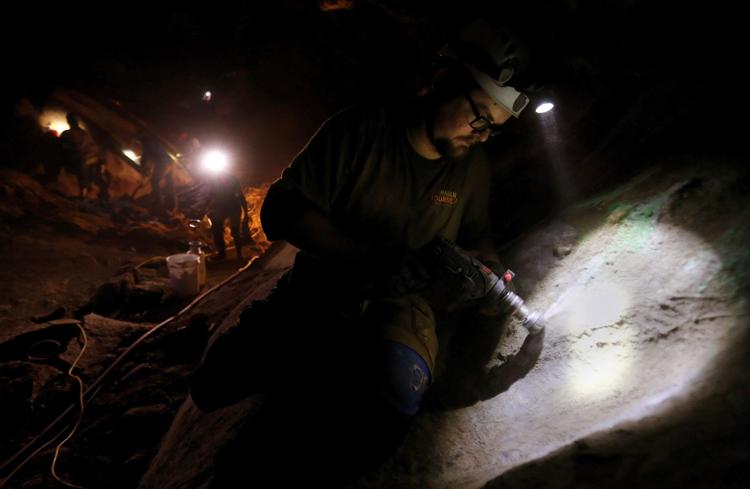 Graffiti clean-up at Peppersauce Cave
Graffiti clean-up at Peppersauce Cave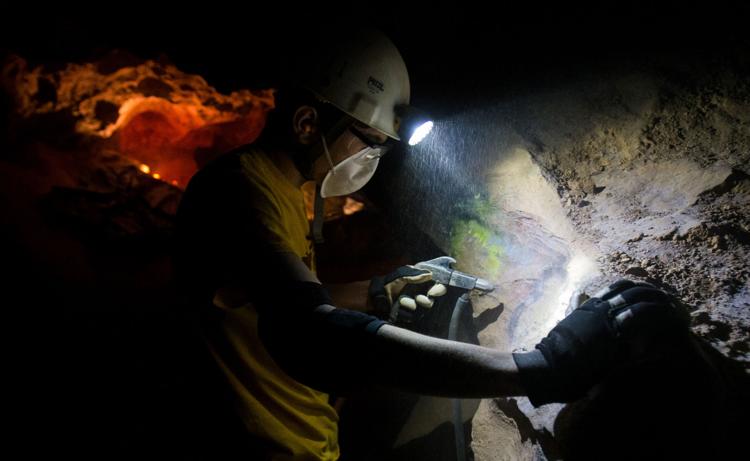 Peppersauce Cave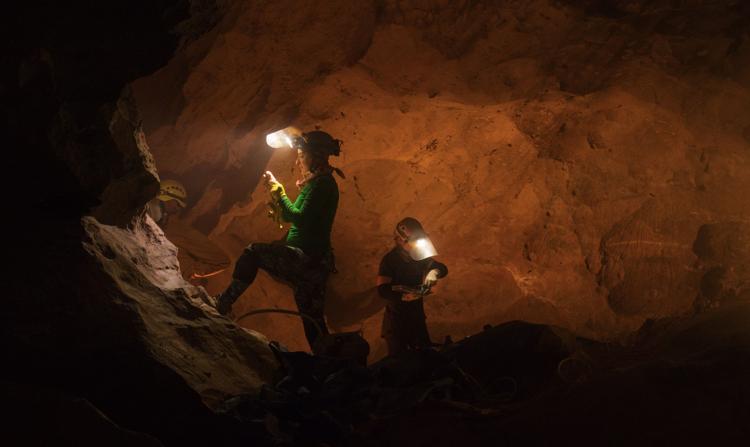 Peppersauce Cave