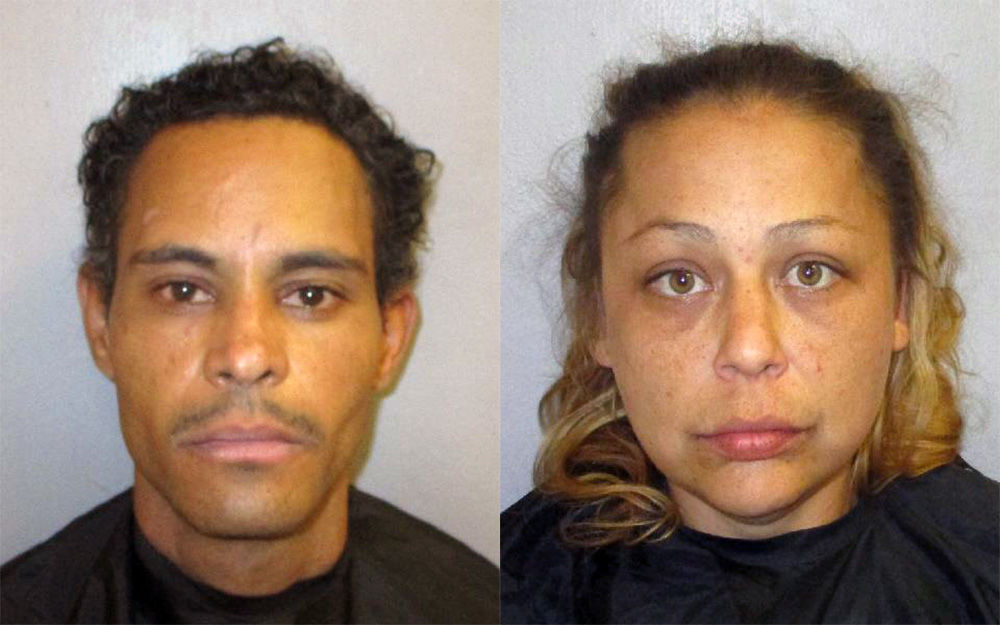 Two people going door-to-door in Benson Saturday asking for help with a flat tire were arrested in connection with an early-morning robbery of a convenience store in Mescal, officials say.
Police were called to a home in Mescal just before 5 a.m. Saturday by a resident who said a woman bleeding from her face had come to the front door asking for help.
The woman said she was a clerk at a nearby market and had escaped from a robber who had tried to force her at knifepoint to the back of the store, Carol Capas, a spokeswoman for the Cochise County Sheriff's Department said in a news release.
The 21-year-old clerk said a man walked into the Quik Pic about 4:30 a.m. and tried on a pair of sunglasses before pulling a knife on her.
The clerk was forced to open the register and a woman came inside and took the money.
The clerk fought off the robber and escaped as he was forcing her toward the back of the store, Capas said.
The clerk was taken to a Tucson hospital for her knife wounds.
Later in the morning, Benson police received calls about a couple going door-to-door east of Mescal asking residents for help fixing a flat tire, Capas said.
Just before noon, a Benson police officer stopped Adam Marcel Kalini, 33, and Amber Dawn Beckman, 32, as they walked near Interstate 10.
The pair from La Verne, California were booked into the Cochise County jail on suspicion of armed robbery, kidnapping and aggravated assault, Capas said.