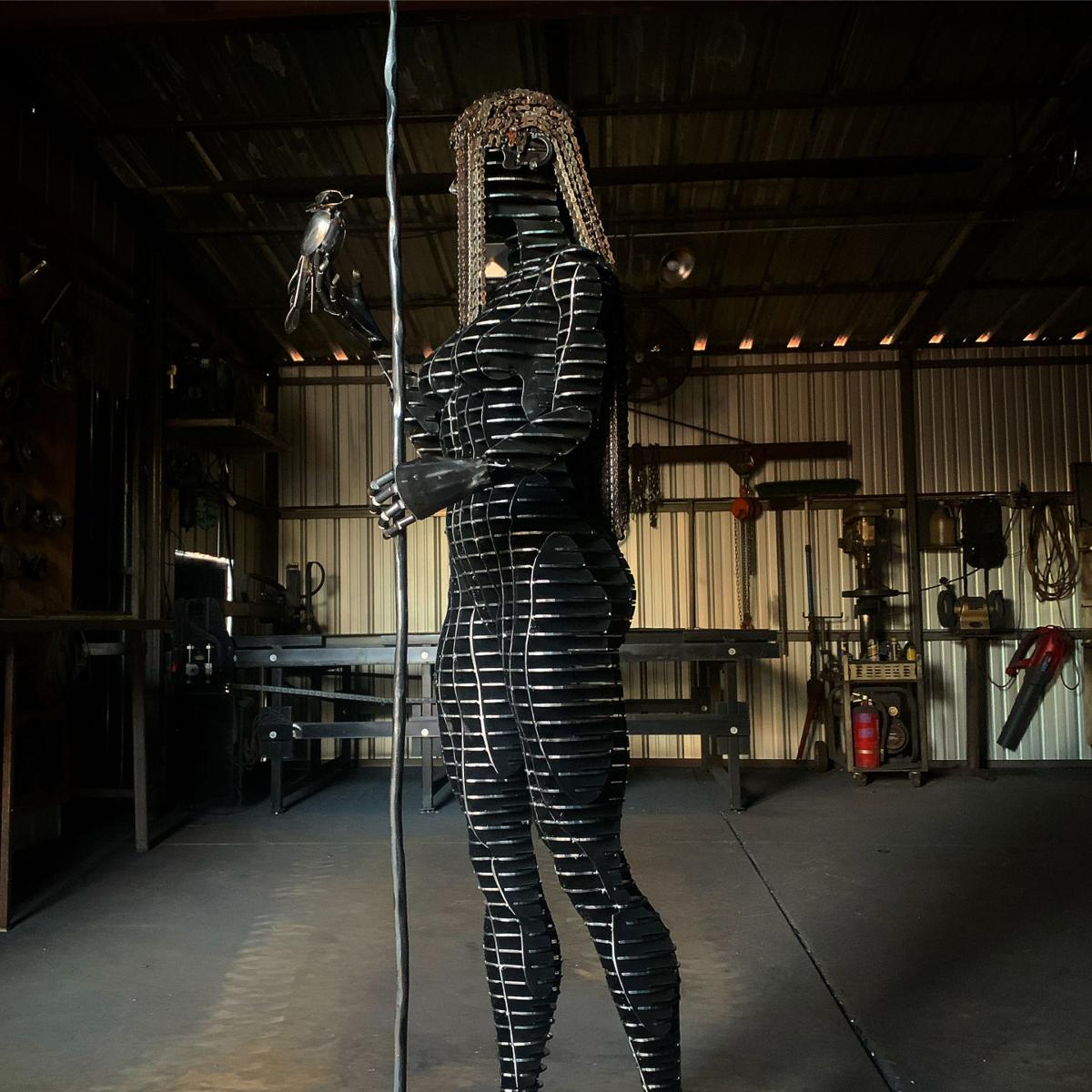 A 6-foot sculpture of a woman made of steel was stolen Saturday from an outdoor art exhibit at a resort in the Catalina Foothills, the show's operator said.
The piece, "Angelica," by sculptor John Benedict, disappeared May 30 sometime after 7:30 p.m. from outside Hacienda del Sol, 5501 N. Hacienda del Sol Road, Sculpture Tucson founder Jeff Timan said in a news release.
The sculpture was part of a drive-through display of outdoor art on the resort property.
The piece, which weighs more than 200 pounds, is valued at $14,000, the news release said. A $1,000 reward is being offered for information that leads to the sculpture's return.
"We are saddened by this theft and we hope someone has more information and will call the sheriff's office and report its whereabouts," Timan said.
He said the sculpture was on display in a parking lot, blocked off by large rocks to keep vehicles away. The area was also patrolled by the resort's security personnel, he added.
Benedict, who created the piece, said the sculpture was part of his "powerful woman series" and is named after his wife.
"She is holding a bird and a spear to show she is both gentle and strong," he said. "She has a heart, but she can kick your ass."
The piece was not insured, he said.
The Pima County Sheriff's Department is asking anyone with information about the theft to call 911 or contact 88-CRIME to remain anonymous.
In April, a tiger statue that weighs several hundred pounds was stolen from Trail Dust Town. The statue has been returned.
Sign up for our Crime & Courts newsletter
Get the latest in local public safety news with this weekly email.