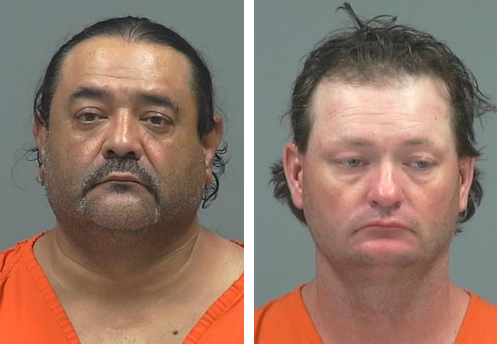 Two men were arrested Wednesday in Eloy after a traffic stop led to the discovery of 500 fentanyl pills, officials said. 
A Pinal County Sheriff's deputy pulled over a vehicle on Interstate-10 in the Eloy Area for a traffic violation. James Lee, 43, and Donovan Salas, 54, were in the vehicle. Salas, the driver, gave the deputy consent to search the vehicle, the Pinal County Sheriff's Office said in a news release. 
During the search, the deputy found two packages of pills, believed to be fentanyl. The men initially denied knowing the fentanyl pills were there, but eventually admitted they knew of the drugs after further questioning, the sheriff's office said. 
The men said they had about 500 pills they were planning to sell. They were booked into the Pinal County Adult Detention Center where they both face charges including possession of drug paraphernalia, possession of a narcotic drug, possession of a narcotic drug for sale and transport of a narcotic drug for sale.