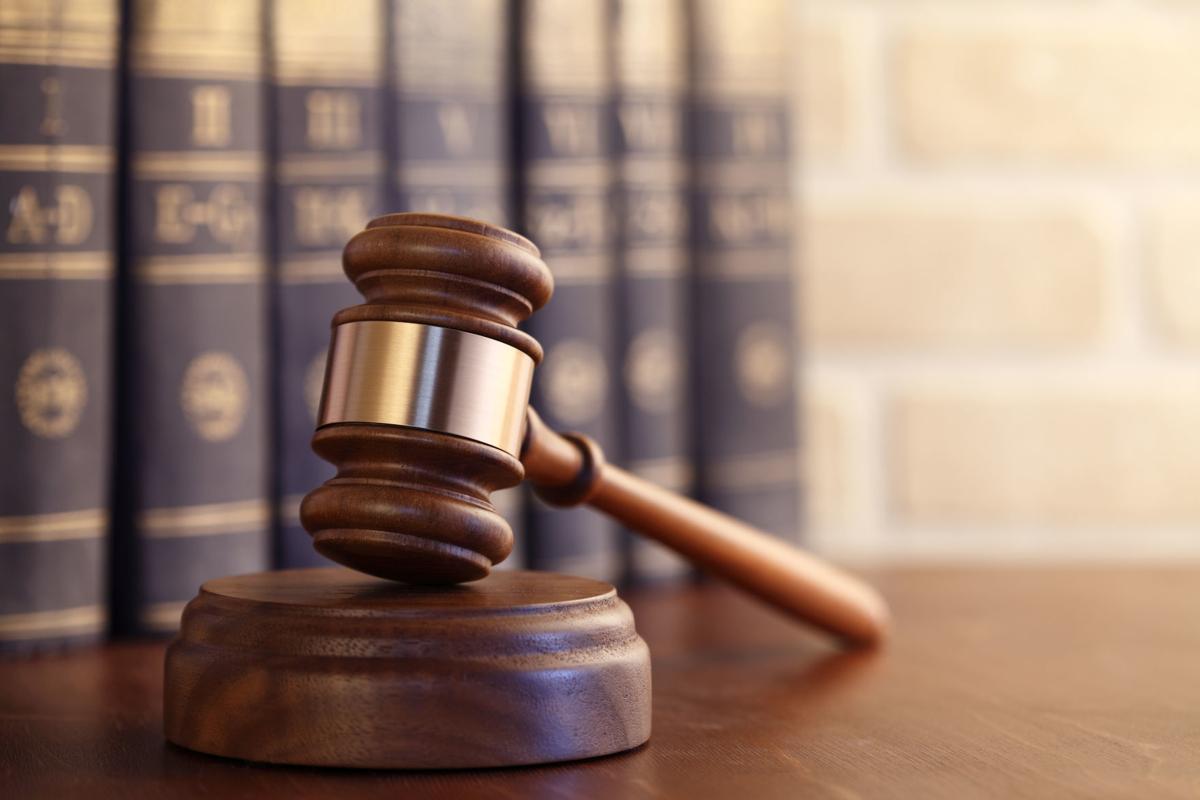 PHOENIX — Prosecutors need to provide only a credible explanation about removing the only two African-Americans from a prospective jury pool that was hearing charges against a Black woman to comply with constitutional requirements and have the guilty verdict upheld, the Arizona Supreme Court ruled Thursday.
And a trial judge who allows the removals is not required to make detailed conclusions that the prosecutor had a legitimate — and legal — reason.
In what they called a recurring issue of statewide importance, the justices acknowledged that the U.S. Constitution precludes consideration of race when selecting a jury. Justice John Lopez, writing for the unanimous court, said it is "unconstitutional discrimination'' to deny a citizen participation in jury service on account of race.
Lopez said, however, none of that precludes a prosecutor from using peremptory challenges — those for which no reason need be offered — if there is some "race-neutral explanation'' for that decision. And he said it is up to trial judges to decide whether that justification has merit.
The justices agreed that the law does not require trial judges to make explicit findings when they allow all minorities to be eliminated from a jury pool.
But failing to do so, they said, may not be a good idea. They said judges may want to err on the side of being overly cautious and explaining why they believe they gave the go-ahead to exclude minorities from a jury panel — especially if they want their decisions upheld.
"We encourage trial courts to make them as they will bolster their rulings and facilitate review on appeal,'' Lopez wrote.
The case involves Keyaira Porter, charged with aggravated assault of a police officer and resisting arrest.
During jury selection in Maricopa County, the prosecutor rejected the only two African-Americans who had been among the prospective jurors.
In the first case, the prosecutor said the juror's brother had been convicted of aggravated assault, similar to the charges in this case, and that the juror "did not seem to be very sure'' with her responses about whether her brother's conviction would impact her ability to be impartial.
The prosecutor said the second juror was eliminated because she had been the foreperson in a previous criminal case in which the jury acquitted the defendant.
Porter's lawyer said the first juror said her brother was treated fairly, that his experience would not influence her decision-making as a juror, and she could follow the rules provided by the court. But Judge Monica Garfinkel rejected the arguments and allowed that juror to be dismissed.
The jury acquitted Porter of the aggravated assault charge but convicted her of resisting arrest. That led to this appeal.
Lopez said there's a three-part legal test to determine whether a defendant was denied a fair jury based on eliminating minorities.
He said a defendant's claim of prima facie racial discrimination may be satisfied by a pattern of strikes against minority jurors. That then forces the other side to offer any facially race-related neutral explanation of the strikes.
At that point, Lopez said, the trial judge must evaluate the credibility of that explanation to determine if it is real or simply a pretext for purposeful discrimination. That, said Lopez, requires the judge to consider the demeanor of the prosecutor, the demeanor of the juror, the reasonableness or improbability of the explanations, and whether the offered rationale has some basis in accepted trial strategy.
In an earlier ruling, the state Court of Appeals concluded that trial judges must make explicit findings on demeanor-based justifications and not simply just reach a conclusion.
"We disagree,'' Lopez wrote.
He said that is necessary only when other proffered explanations appear implausible. And Lopez said a trial judge, simply by denying a challenge to striking a juror based on a claim of discrimination, effectively finds that the justifications are "genuine and non-pretextural.''
Lopez found nothing wrong with the decision by Garfinkel to allow the prosecutor to remove the only two Blacks on the panel.
"In fact, the trial court stated that it was reasonable for the prosecutor to want to eliminate one juror whose close family member was convicted of an offense similar to the charge in this case, and another who may have a stronger personality or be more willing to acquit a defendant,'' Lopez wrote. And he said he and his colleagues found no reason to second-guess that decision — or similar decisions made by judges in other cases where all the minorities are removed from a prospective jury.
"We also express our confidence that trial judges — who are in a better position to discern the intent and demeanor of prosecutors and jurors — are uniquely situated to determine whether peremptory challenges are being used to discriminate against minority jurors,'' Lopez wrote.