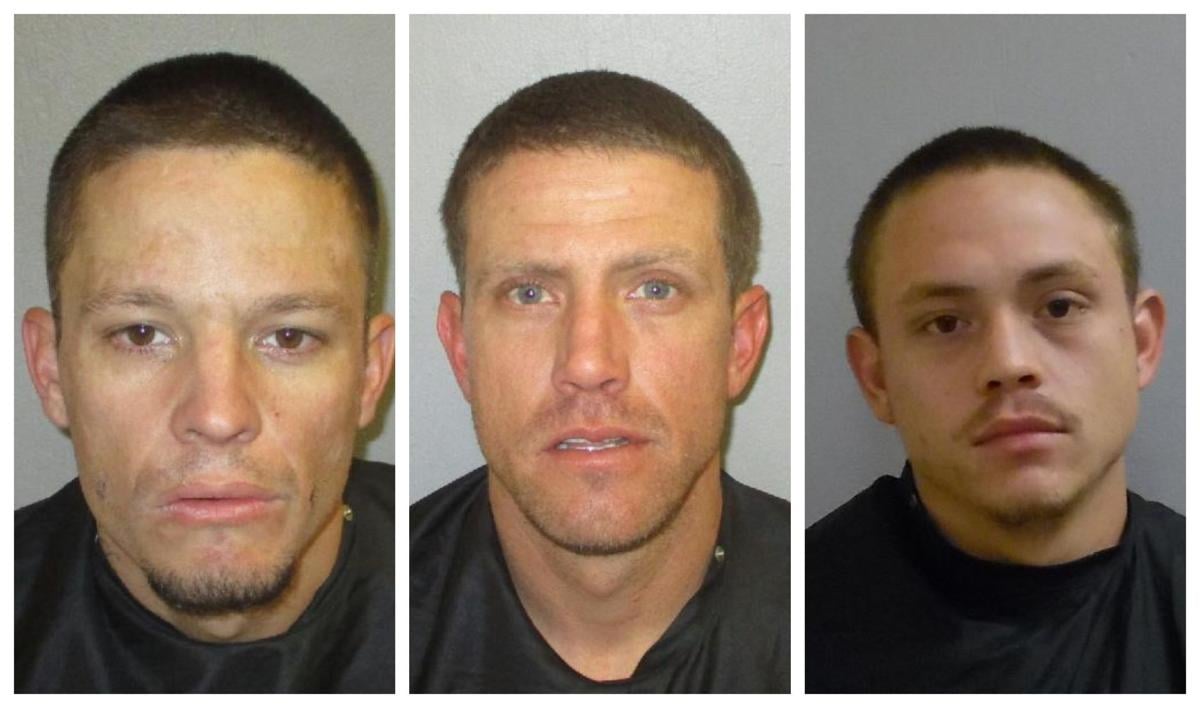 Three men were arrested in connection with the assault and robbery of a 81-year-old woman during a home invasion Monday, the Cochise County Sheriff's Office said.
On Thursday, detectives arrested Daniel E. Ramirez, 33, and Ryan C. Melton, 24, on suspicion of aggravated assault, kidnapping, burglary, theft and robbery, a sheriff's office news release said. Both men are being held on a $100,000 bond.
Ian J. MacPhail, 29, was arrested and charged with being a prohibited possessor. He was released on his own recognizance.
At about 11:50 p.m. Monday, deputies responded to the home invasion after learning the men had broken the sliding glass patio door and entered her home in Palominas.
The woman told investigators one of the men repeatedly hit her with a pipe before taking jewelry she was wearing and more valuables from the house, the news release said.
The men were wearing latex gloves, dark hooded jackets and bandanas over their faces while inside.
She refused medical attention, the news release said.
The woman's details about the incident helped detectives serve seven search warrants leading to the stolen items, weapons and drugs which were seized in the Hereford area. 
This is an ongoing investigation. Anyone with information about the case is asked to call authorities at 520-432-9500.