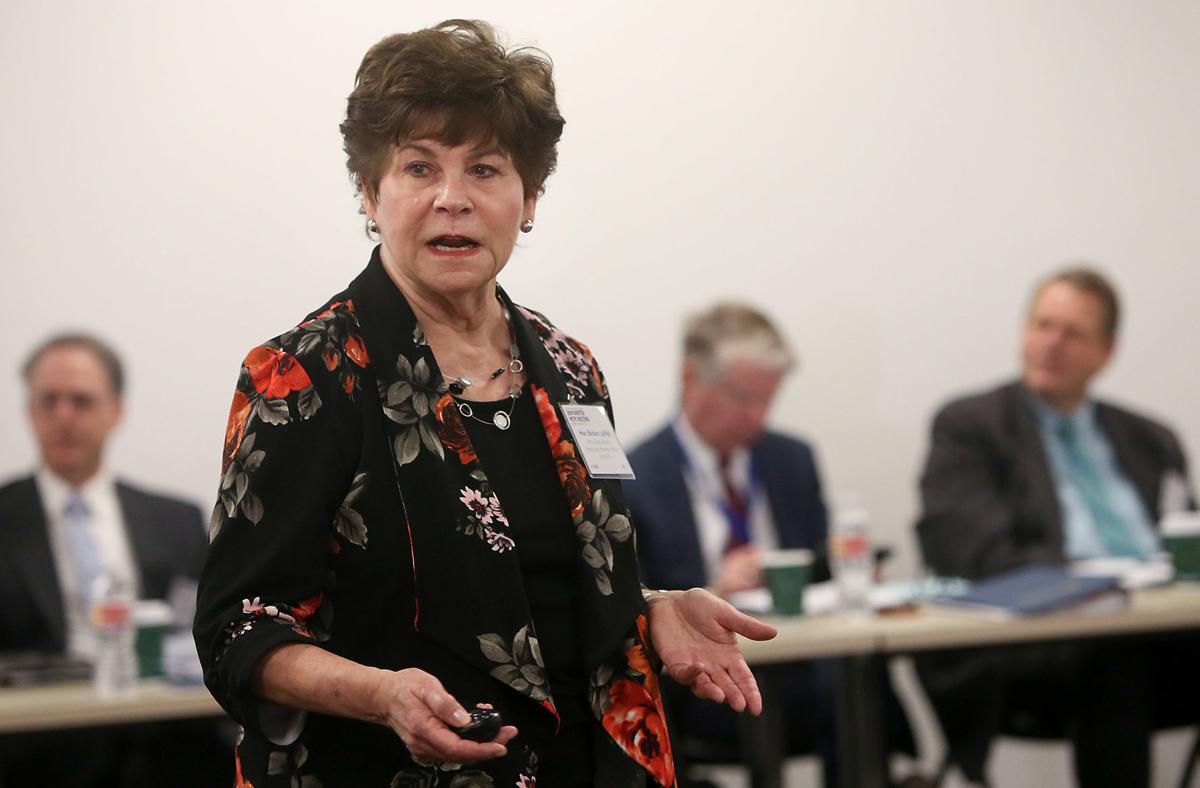 The number of juveniles tried as adults in Pima County has decreased in recent years, thanks in part to efforts by local officials and agencies to keep kids out of the criminal justice system.
In 2018 there were 87 juvenile cases that made their way to adult court. The year before, there were 100, according to Arizona Supreme Court records. By comparison, in 1998 there were 224 juvenile cases that were prosecuted in adult court, according to Arizona Daily Star archives.
In the 1990s, sociologists incorrectly predicted the rise of the "super-predators," young people capable of serious violence and indifference. That's based on the idea that some young people simply could not be reached, and would remain unresponsive to interventions, according to the Vera Institute of Justice.
That "super-predator" phenomenon spurred the creation of laws that changed the way that juveniles who commit serious, violent felonies are prosecuted, according to Vera. Legislatures feared a wave of violent, juvenile criminals that committed without care for consequence.
"There was a dramatic increase throughout Pima County, the state of Arizona and throughout the nation of young people who are engaging in serious, violent crime," said Pima County Attorney Barbara LaWall.
Before 1997, whenever a juvenile committed a violent felony, such as homicide, aggravated assault, sexual assault or armed robbery, a hearing about whether to transfer the case out of the juvenile court system took place. This process was lengthy and expensive, said LaWall, and "almost a hundred percent of them, even after the hearing, were being transferred" to adult court.
The law created in 1997 added two ways that a juvenile might be tried in adult courts: Mandatory filings automatically send cases of juveniles age 15 to 17 to adult court when they committed violent felony offenses or were habitual offenders.
Discretionary filings are for kids who committed serious felonies but are 14 years old, a year younger than the mandatory requirement. Those cases are at the discretion of county prosecutors.
"We're being far more judicious and far more cautious about 14 year-olds that we are charging as adults," said LaWall.
The county attorney's office looks at these cases individually, examining the crime, the environment and resources available to the juvenile, the public safety threat, and weighs the consequences of either the juvenile or the adult justice system.
The juvenile justice system offers more resources like drug and alcohol treatment, as well as mental and behavioral health services.
Those services would not be available to juveniles being sent to adult court under the same circumstances.
"Massive" attention, resources to juveniles
Pima County Juvenile Court Center and the county attorney's office have made great effort to keep kids out of detention in the last couple decades, and overall juvenile crime has decreased.
In 1996, PCJCC received 19,229 referrals. The number was 5,482 last year, almost a fourth of what it was over 20 years ago, according to court records.
Crime throughout the nation is down too, and Marsha Levick, chief legal officer and co-founder of the Juvenile Law Center, said "what you're seeing in Arizona is not unique to Arizona."
According to the FBI's 2018 annual crime report, violent crime has fallen 51% between 1993 and 2018.
It's hard not to correlate the drop in juveniles tried as adults to the drop in overall crime, Levick said.
However, Pima County is different in the way its agencies deal with juvenile detention, diversion and probation, LaWall said.
"The attention and resources that we are giving to juveniles is really massive," said Amelia Cramer, Chief Deputy at the Pima County Attorney's Office.
About a decade ago, there were close to 400 juveniles in detention, said Cramer. Today, on average, there are fewer than 40.
To divert juveniles from detention, LaWall created community justice boards that focus on restorative justice as an alternative to serving time in detention or probation.
Other efforts, like the School Multi-Agency Response Teams, or SMART program, connect prosecutors with schools to provide resources for at-risk kids and those on probation.
If a juvenile is accused of domestic violence, there is a facility designed as a household, with a living room and bedrooms, where a juvenile can be taken for up to 23 hours to "cool down" and "de-escalate from whatever violent mood they may have been in" said Cramer.
Social service providers are on-site and next steps can be taken, whether it be to return home or to be placed in foster care or a group home, instead of spending time in the detention center.
Detention is "a temporary fix"
The Juvenile Detention Alternatives Initiative, or JDAI, was created by the county's juvenile court center in 2004 as part of their "concerted effort" to reform juvenile justice, said Christopher Vogler, its director of probation services.
"We know that detention is a temporary fix to things," said Vogler. "But in the long-term, the only thing that makes kids behavior better is treatment for that behavior, is maturity and growth and better connections with family and community."
The new law allows the center to extend jurisdiction of a juvenile who offended close to their 18th birthday to their 19th birthday so the case can be held in juvenile court, given juvenile court consequences and services.
"Our collaboration with the county attorney's office allows us to divert over 60% of referred cases, which means that more than half of the kids that we receive from law enforcement, we're able to give them a consequence without even having to take them to court," said Vogler.
At first, Vogler said, he was against the idea that less kids in detention was better.
"I had the very distinct sense that if we didn't use detention for these of kids, that we were doing a huge disservice and that we would see an increase in crime," said Vogler, who has been working at the center for 22 years. "I felt like I wasn't doing my job."
However, as he got involved in the data side of the effort and they began to shift toward "evidence-based practices," it became clear that detention doesn't make kids less likely to get arrested again.
Fifteen years after Vogler and the center began reforming their system, juvenile crime is at a quarter of what it used to be.
"If I knew the answer to that I think that I'd be queen," said Levick, in regards to what's causing the drop in juvenile crime.
LaWall said she doesn't think anyone knows the answer, but theorized that kids are engaging more with electronic devices and video games.
Peak crime hours used to be after school, around 3 to 6 o'clock, for crimes like trespassing, disorderly conduct, theft and burglary.
Shayne Tarquinio is a UA journalism student and apprentice at the Star.