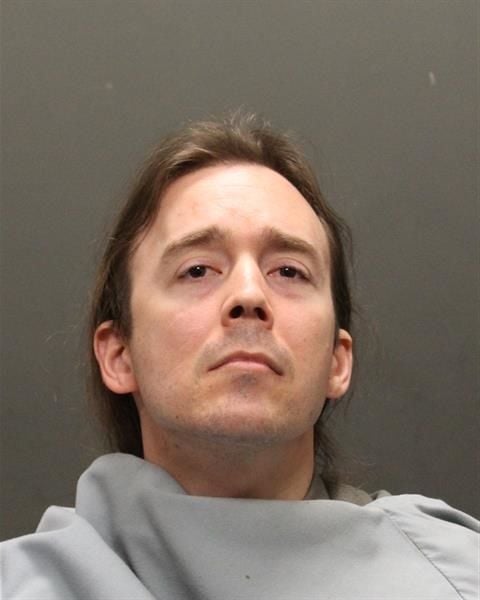 Trevor Draegeth, 37, is facing a first-degree murder charge in connection with the death of his wife, 40-year-old Laurie Draegeth.
Shortly after midnight on Feb. 12, Oro Valley police responded to a home in the 100 block of East Brearley Drive, near North First Avenue and North Oracle Road.
Draegeth told police his wife shot at him before killing herself, according to an interim complaint filed in Pima County Consolidated Justice Court.
When police arrived, she was found dead with a gunshot wound. Police also found two bullet holes in one of the walls of the master bedroom, the document says.
The couple's two children were asleep inside the home, Oro Valley police said. The children are now staying with relatives.
Draegeth told police that he and Laurie had been arguing about finances earlier that evening when Laurie shot at him twice, the complaint says.
He told investigators that he approached Laurie and "embraced her in a side hug at the side of her bed," before she shot herself.
He said he was the one who purchased the gun, but that it went missing somewhere in the home within the last year.
Draegeth also told police that after Laurie was shot, he laid with her for about 10 minutes. He then picked up the casings, before dropping them back on the floor, the complaint says.
The document says he eventually "manipulated" her body "in attempt to make her look 'pretty.'"
He then removed a blanket from the bed and put it in the bathtub, with the gun and his shirt, the complaint says. He attempted to clean the gun with a bar of soap and the blanket, before placing the gun by the front door.
About an hour after Laurie was shot, Draegeth called 911, the complaint says.
Investigators later learned that Laurie wanted to leave Draegeth and that she was recently kicked out of their house. Investigators did not discover any signs that she was suicidal and was "actually excited about a trip planned to (a) foreign country with her daughters," according to the complaint.
Weeks after Laurie died, an autopsy report from the Pima County Medical Examiner's Office determined the cause of death was homicide.
Draegeth was booked into the Pima County jail on a $10 million bond.
The $10 million bond was recommended after Draegeth told investigators that he had $1 million, the interim complaint says.
Investigators also learned that Draegeth and his parents had an out-of-state trip planned for later this month.
"Investigators fear Trevor could attempt to flee the state with his children and/or parents," the complaint says.
Laurie was a substitute teacher in the Amphitheater School District, school officials say.
Draegeth was an adjunct professor at Pima Community College who was teaching two online history classes this semester. According to an email sent to PCC staff, Draegeth had taught online classes since 2009. He is also licensed with the State Bar of Arizona.
Draegeth's next court date is scheduled for March 18.
Contact reporter Gloria Knott at gknott@tucson.com or 573-4235. On Twitter: @gloriaeknott