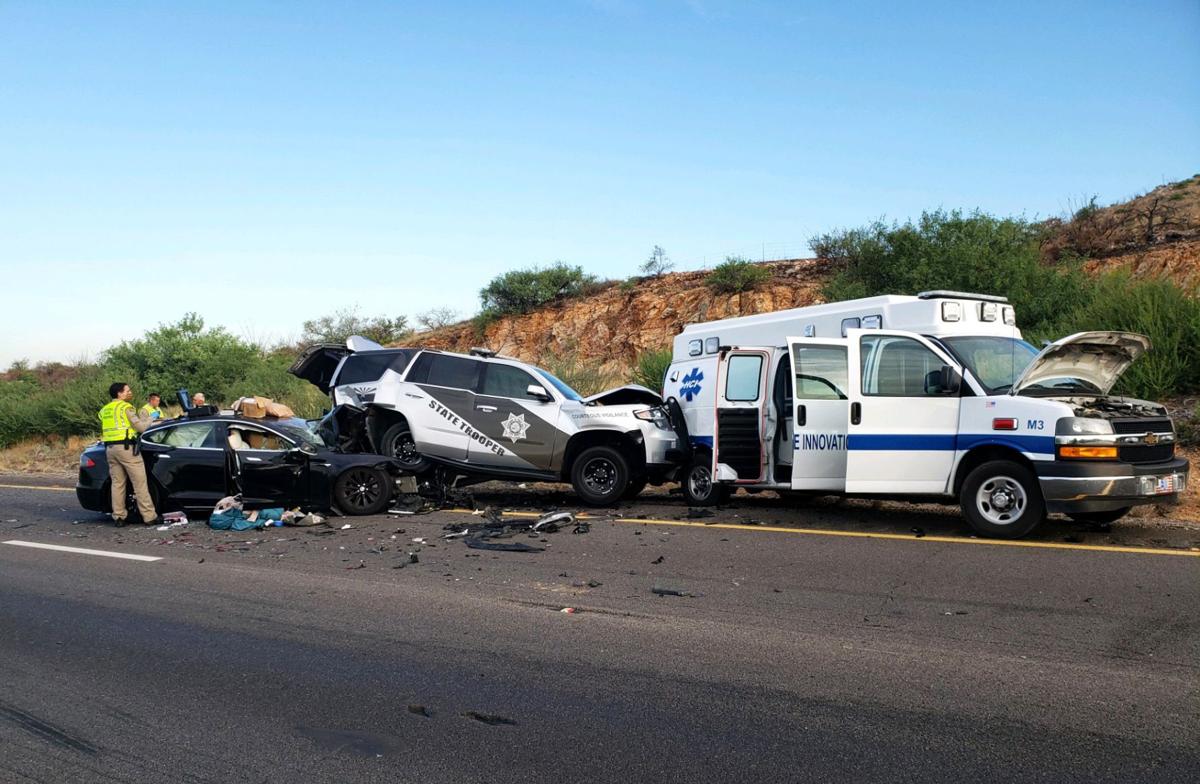 A Tesla operating on autopilot rear-ended an Arizona state trooper's vehicle and caused a chain reaction crash southeast of Tucson Tuesday, authorities said.
The Tesla's operator is under investigation for suspected impaired driving after the early-morning mishap July 14 on Interstate 10 near Benson, the Arizona Department of Public Safety said.
Describing the incident in a Facebook post, the agency said the patrol vehicle was pulled over on the eastbound side of the highway while a sergeant was helping at the scene of an earlier collision.
The Tesla, an electric vehicle, struck the patrol vehicle with such force it then plowed into ambulance also parked at the scene, DPS said.
"Luckily our sergeant wasn't in his vehicle at the time and was unharmed, as were the occupants of the ambulance," the post said.
The Tesla driver, a 23-year-old man from Irvine, California, was taken to a hospital with non-life threatening injuries and "is being investigated for DUI," the department said.