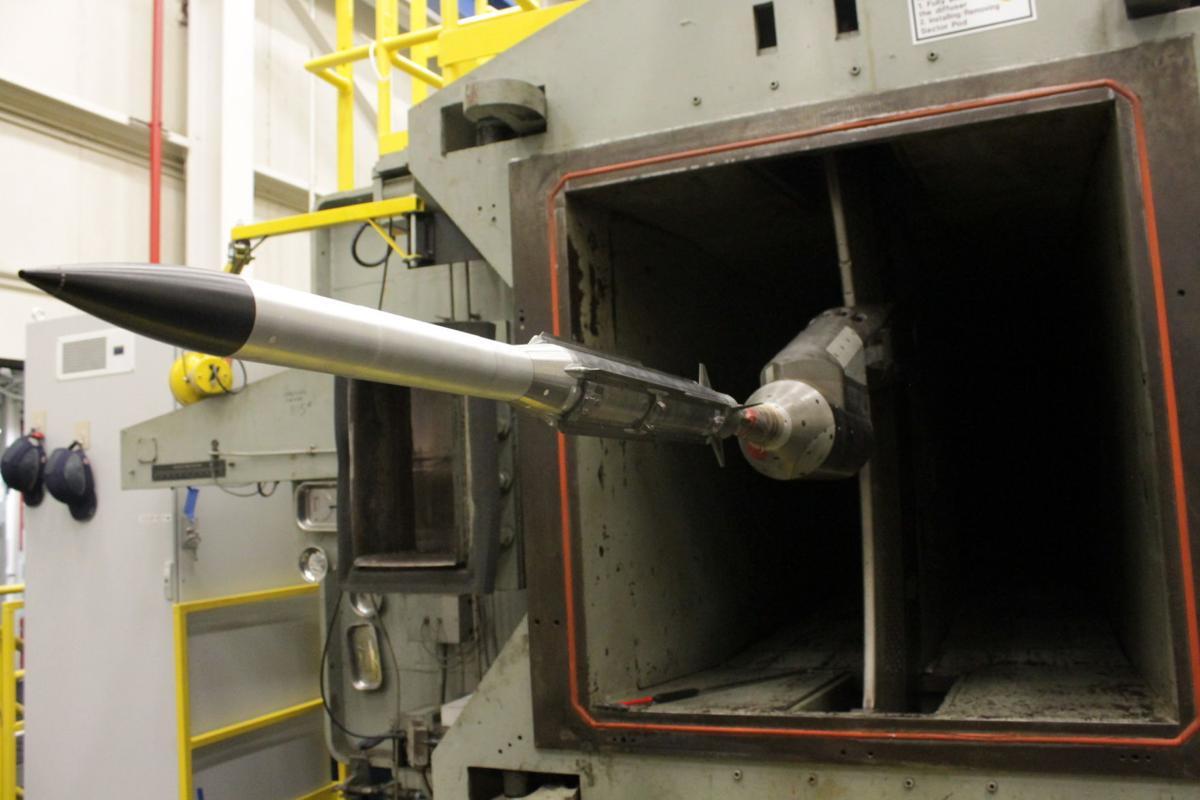 A former engineer at Tucson-based Raytheon Missile Systems has been indicted on charges of taking a company laptop containing sensitive data with him on a trip to China in violation of U.S. arms-export laws.
Wei Sun worked as an electrical engineer for Raytheon from 2009 until he was terminated in January 2019, when he was first named in a sealed federal complaint alleging violations of the U.S. Arms Control Export Act.
Nearly a year after an indictment filed under seal in February 2019, the government issued a public indictment of Wei Sun on Jan. 29, charging him with five counts of violating the arms control act and its implementing regulations, the International Traffic in Arms Regulation, or ITAR.
Sun was arrested in Tucson in January 2019 and was ordered detained pending trial. He pleaded not guilty to the charges at his arraignment in March 2019, but a hearing on a change of plea is scheduled for Feb. 14.
Cameron Morgan, a Scottsdale attorney representing Sun, declined to comment on the case.
A spokesman for Raytheon declined to comment, referring questions to federal officials.
Sun, who had worked on Raytheon projects including advanced missile-defense technology, allegedly took his company-owned HP laptop with him on a trip that included travel to China in December 2018, even though he had been specifically told not to do so because it contained sensitive, export-controlled information.
Under ITAR, technical data on munitions such as missiles cannot be exported without obtaining a license or written permission from the U.S. State Department.
According to the government's unsealed complaint, during his trip he used his laptop and Raytheon email account to inform a company official he was resigning his position at Missile Systems to study and work overseas.
After returning, Sun admitted to Raytheon security officials he had taken the company laptop along with him but initially said he had traveled to Singapore and the Philippines, the complaint says.
He later admitted traveling with the laptop to China, Cambodia and Hong Kong, according to the complaint.
A Raytheon Missile Systems official charged with global trade-law compliance found that Sun's laptop contained export-controlled data concerning Raytheon's Advanced Medium Range Air-to-Air Missile (AMRAAM) and its Redesigned Kill Vehicle, a now-abandoned project to replace a Raytheon-made non-explosive warhead that is part of the nation's ground-based ballistic missile defense system, the government complaint states.
The laptop also contained security software that itself was subject to the arms-export controls, the complaint said.
The latest indictment includes one count of violating ITAR for each of five files found to contain export-controlled information.
Violators of ITAR face civil penalties of up to $1 million per violation and criminal penalties of up to 20 years of imprisonment and up to $1 million in fines per violation, or both.