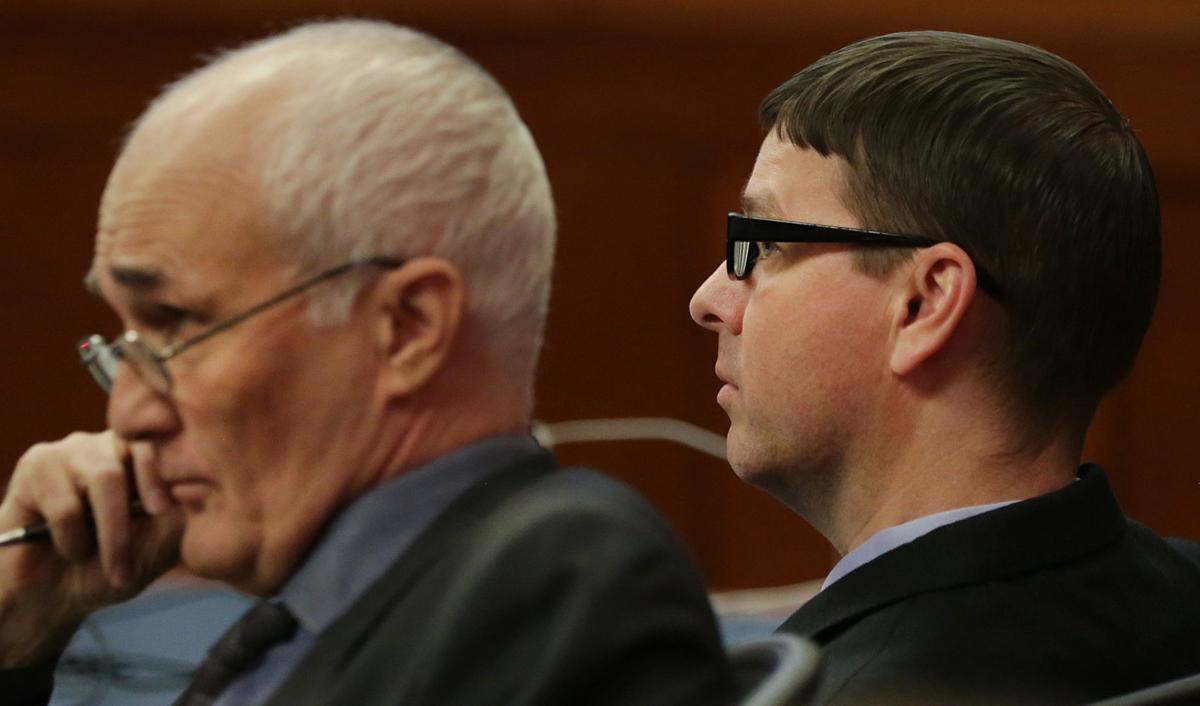 A Tucson man was sentenced to life in prison plus 34 years Monday afternoon in the strangling of his teen stepdaughter, who he had been secretly recording in the bathroom.
Joshua Lelevier, 39, was convicted by a Pima County jury Nov. 29 of first-degree murder, abandonment of a dead body and two counts each of voyeurism, domestic-violence-related surreptitious photographing and sexual exploitation of a minor. His charges stemmed from the May 2017 strangulation of 13-year-old Jayden Glomb.
Jayden was reported missing from her Vail home May 11. Her body was discovered later that same day, dumped in a desert area less than two miles from her house.
Lelevier told police he woke up at 1:30 a.m. to find Jayden missing from the house, with the sliding glass door left partially ajar and no signs of forced entry. He claimed to have driven through the surrounding neighborhoods to search for Jayden before waking her mother up to tell her the girl was gone. Lelevier made several calls to police in the days that followed the discovery of Jayden's body, first reporting that he found a spare key to the family car hidden in the front yard of their home and then to say he'd been assaulted by an unseen assailant in the middle of the night.
Lelevier was arrested in connection with Jayden's murder a few weeks later. Shortly thereafter, police found evidence that he'd hidden cameras in Jayden's bathroom and filmed the girl in compromising situations.
Pima County prosecutors said during the trial that Lelevier was sexually obsessed with Jayden, who told friends in the weeks leading up to her death that she was "terrified" of her stepfather and had caught him slipping his phone under her bathroom door and trying to photograph her while she was partially dressed and drying her hair.
Lelevier testified in his own defense at trial, telling jurors that he didn't kill Jayden and that he'd been filming her because he believed she was drinking and was trying to catch her in the act.