A man is facing an assault charge after authorities say he stabbed a Tucson Police Department K-9 officer Wednesday morning.  
The department's SWAT team was chasing Frank Garcia, 27, in a residential neighborhood around 2 a.m. near Pima Street and Swan Road when they sent Blitz, the K-9 officer, to apprehend Garcia, Officer Mike Doyle said during a department press conference.
Doyle said he lost sight of Blitz around a corner. When he saw Blitz again, Garcia seemed to be punching the dog.
As Doyle got closer, he saw Blitz was bleeding from two stab wounds on the right side of his neck. Doyle said Garcia used a makeshift knife with tape around a handle of a 5-inch blade.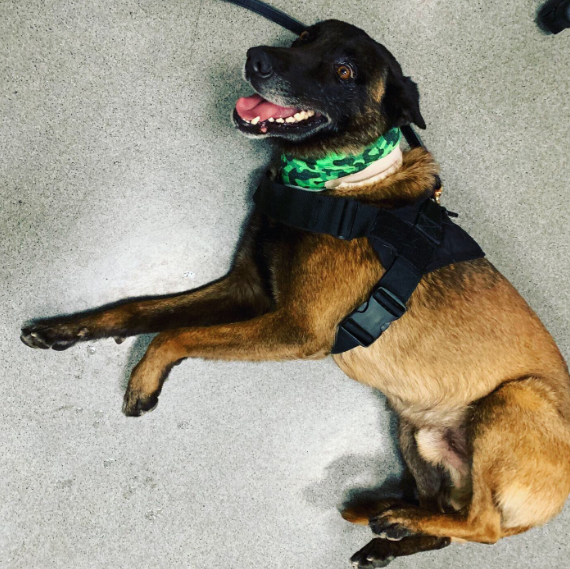 Doyle started treating the wounds immediately and transported Blitz to an animal hospital for surgery. Blitz underwent exploratory surgery and was energetic but still heavily sedated Wednesday afternoon. 
"It's pretty tough but we have these dogs for a reason and it's good that it wasn't a cop," Doyle said. 
Garcia is facing charges of aggravated assault on a police officer and armed robbery. Police said Garcia was wanted in connection with a previous bank robbery.   
Blitz, a Belgian Malinois, started working with the department in 2015. He lives with Doyle and his family.
"I literally spend more time with him than with my wife," Doyle said. "He works every day with me. He's at home with us when we're home. You can't get a closer bond with an animal."
Blitz will take a couple of weeks off to heal before he's ready to get back to work with Doyle.