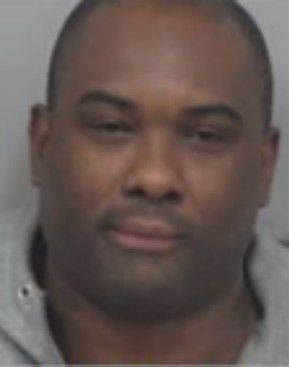 A man was sentenced recently to four years in prison for beating a man to death in 2004. 
Damion Smith, 40, pleaded guilty in September to one count of manslaughter. He was sentenced October 21 to four years in prison with 704 days of credit. 
Smith was arrested in Atlanta in 2017 and faced two first-degree murder charges in Tucson at the time in connection to two separate 2004 slayings. 
U.S. Marshals in 2017 discovered Smith had been using his brother's name to evade capture. 
Detectives believed the killing stemmed from a drug transaction, as neither Grijalva nor Smith lived at the apartment complex near East Golf Links and South Pantano roads. 
On Dec. 27, 2004, detectives obtained an arrest warrant for first-degree murder but were unable to locate Smith.
Four days later, on Dec. 31, officers responded to a report of a stabbing victim running in the 6400 block of East Golf Links Road just north of Davis-Monthan Air Force Base, according to Star archives. 
The stabbing victim, Richard Vega, later died at a hospital, according to previous reporting from the Star. Detectives learned Vega was stabbed during a fight with Smith and they obtained a second arrest warrant. 
Court documents show Smith accepted a plea deal, pleading guilty to an amended count of manslaughter committed in June 2004.