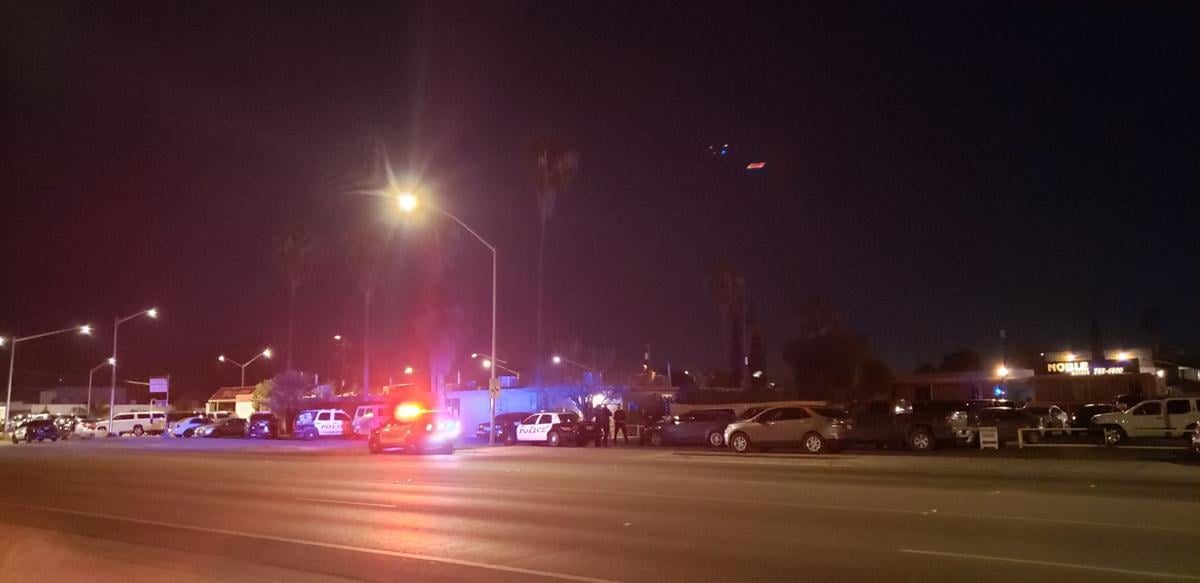 A man died after being shot in an apartment complex in central Tucson Friday night, officials said.
Officers were dispatched to the 1700 block of South Craycroft Road around 4 p.m. Friday for reports of a shooting, Sgt. Pete Dugan, a Tucson Police Department spokesman said. When they arrived, they found a man in his early 20's with obvious signs of gunshot trauma.
The man was alert and talking with officers, Dugan said. He was transported to a local hospital, where he died shortly after.
There are no suspects in connection to this incident, Dugan said. Police are asking anyone with information to call 88-CRIME, an anonymous tipster line.