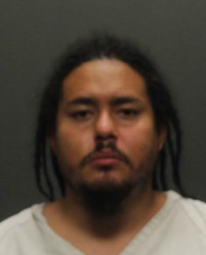 A man was shot to death in an alley in central Tucson just north of downtown Sunday, police said. 
About 10:30 p.m., officers were in the area of North Stone Avenue and East Helen Street when they heard gunfire, the Tucson Police Department said in a news release.
The officers along with Pima Community College Police Department officers responded to the shooting scene. 
Andres Adrian Trujillo, 36, died on scene, police said. 
Michael Allen Grant, 27, was found running from the scene and was detained, police said. Detectives interviewed Grant and determined he was the shooting suspect.
Grant was arrested and booked into jail where he faces second-degree murder charges, police said. 
Trujillo and Grant were arguing in a business parking lot then in an alley before the shooting, police said. 
Tucson police detectives are asking anyone with information to call 88-CRIME, an anonymous tip line.