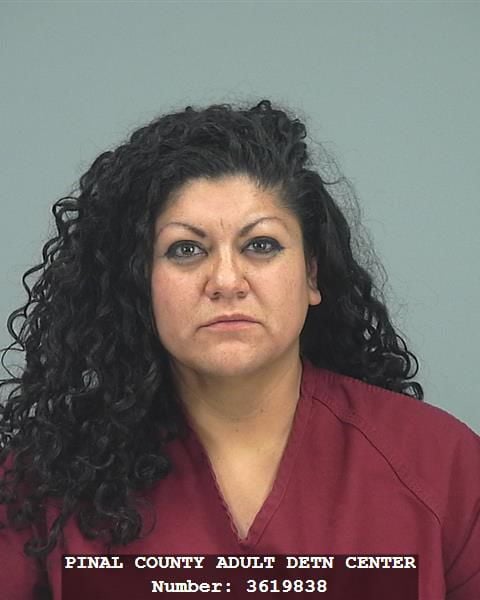 Deputies found $96,000 worth of meth after a traffic stop on Interstate 10 near Eloy, officials say. 
Driver Stephanie Sanchez, 37, of Rio Rico, is facing charges on suspicion of possession, transportation and the sale of dangerous drugs, according to the Pinal County Sheriff's Office. 
On March 22 around 6:44 p.m., a deputy pulled over the car Sanchez was driving for "equipment and vehicle insurance violations," the department says. 
During the traffic stop, the deputy noticed "inconsistencies." They searched the car and found two hidden compartments with 42 plastic bundles of meth, which weighed in at 46 pounds. 
"Our K9 Unit did a fantastic job on this stop," Pinal County Sheriff Mark Lamb said.