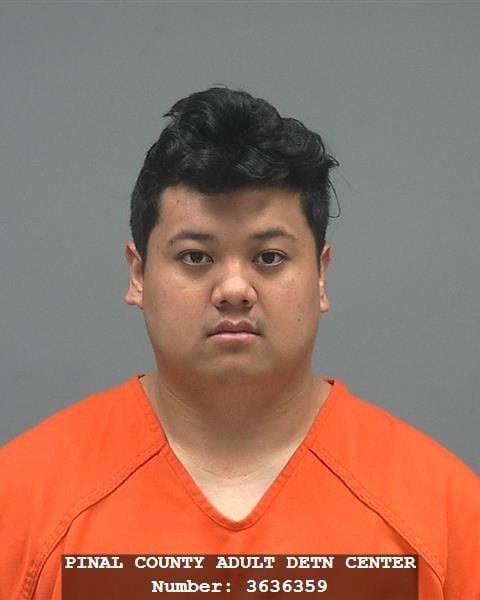 The Pinal County Sheriff's Office is searching for two suspects who allegedly killed a man and injured a woman in a shooting in Casa Grande on Thursday. 
Alex Leon was captured in Cananea, Sonora, Mexico over the weekend and turned over to U.S. authorities at the Nogales point of entry on Monday. He was then turned over to Pinal County Sheriff's Office homicide detectives, the sheriff's department said. He was booked into the Pinal County jail on homicide and aggravated assault charges.
Ryan Jesus Gastelum and Ricardo Melchor are outstanding suspects connected to the incident, the sheriff's office said, adding that they may be in Mexico. The sheriff's office is working with federal partners to locate the suspects.  
The three suspects allegedly killed Chad Bruno and injured Alexia Resendiz on October 10. The parties knew each other and met at the location of the shooting, the department said. 
The suspect vehicle was found in Stanfield, Arizona over the weekend. 
No other details were available.