The Pima County Sheriff Department's second-in-command has filed a lawsuit in Tucson's federal court against Mercedes-Benz claiming that a malfunction of his SUV's self-closing door severed his thumb and has left him unable to fire a gun and perform basic tasks.
Chief Deputy Richard Kastigar said he leased an $87,000 GLE 450 SUV from Mercedes-Benz of Tucson in September 2020. One of the vehicle features is a "soft close automatic door," according to the lawsuit filed last month.
Kastigar and his wife returned home from a day of shopping Oct. 8, pulling the SUV into the garage. Kastigar's wife went into the house, as Kastigar got out of the vehicle with his back to it, the lawsuit said.
As Kastigar had his "right thumb on the inside door column and his four fingers on the exterior frame of the driver's side door," the door's self-closing door shut on Kastigar's hand, the lawsuit said. 
"Without notice, he felt his right thumb getting crushed by the vehicle door. As this was happening, Mr. Kastigar turned his body to face the vehicle and could only witness in horror the last milliseconds when the (power-closing door) mechanism severed his thumb," the lawsuit said. "Mr. Kastigar witnessed the top portion of his thumb being sliced off, with blood spurting everywhere. In the blink of an eye, the upper half of Mr. Kastigar's (thumb) was entirely amputated."
A doctor at St. Joseph's Hospital tried to reconstruct the top of Kastigar's thumb, but it was too late to restore it to its pre-injury condition, the lawsuit said.
With his thumb left as "a shell of what it previously was, it is badly mangled, he has limited motor strength and his thumb exhibits a limited range of movement," the lawsuit says, adding that Kastigar is frequently unable to sleep, due to pain and emotional distress.
"He experiences discomfort and pain in holding drinking glasses, taking showers and eating," the lawsuit said. "The discomforting sensations in his right thumb continually reminds him of the fact that his hand is not the same as it had been prior to the injury."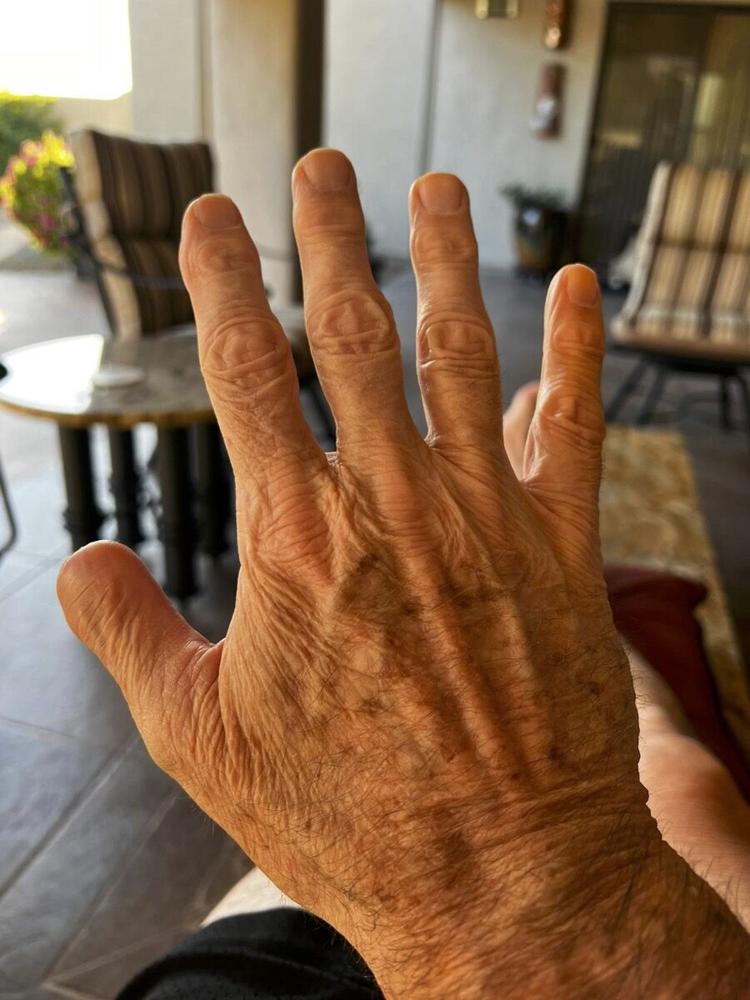 Kastigar has been forced to rely on his nondominant hand to perform activities, but is still unable to perform the "most rudimentary and mundane tasks," both personally and professionally, according to the lawsuit.
A representative from Squire Patton Boggs LLP, the law firm representing Mercedes-Benz in the suit, did not respond to the Star's request for comment.
Kastigar's lawyer Avi Cohen said in a letter of representation sent to Mercedes in November that Kastigar is unable to use a firearm, "which is essential in his role as a public safety peace officer." And Kastigar has lost or will continue to lose at least $500,000 in lost wages due to his injuries, it continues. 
"He also experiences nonstop pain so excruciating, stabbing, throbbing and aching, such that controlled-substance pain medication offers him little to no relief," according to the lawsuit. "A once proud and independent man who protects the public from harm now relies on his wife to assist him with going to the bathroom, showering, brushing his teeth, getting dressed and buttoning his shirt."
Kastigar has needed extensive medical procedures and rehabilitation, including occupational therapy, pain management and surgery, according to Cohen's November letter.
Kastigar, 66, began working as a deputy in 1979, retiring in January 2017, after Mark Napier defeated Chris Nanos in the 2016 general election. Nanos was reelected as sheriff in November 2020, appointing Kastigar to the position of chief deputy in January 2021.
Contact Star reporter Caitlin Schmidt at 573-4191 or cschmidt@tucson.com. On Twitter: @caitlincschmidt