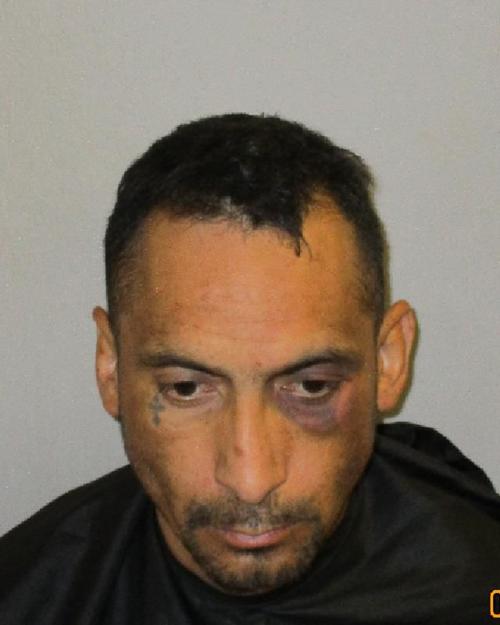 Authorities arrested a man in Sierra Vista Monday morning after he allegedly kidnapped and attempted to kill his ex-girlfriend.
Sierra Vista Police Department officials arrested Joel Zubiate, 42, on charges including attempted second-degree murder, domestic violence aggravated assault, arson and kidnapping. 
The department said Zubiate was reported for approaching his ex-girlfriend outside her residence on Sunday and kidnapping her by forcing her inside her home and holding her against her will. He then allegedly ransacked the house, put holes in the walls, and attempted to set the house on fire, according to a news release from the police department, the department said in a news release.
The victim said Zubiate beat her and choked her before attempting to drown her in a bathtub, the release said. She fought him off, kicking him in his eye to escape, and contacted the Sierra Vista Police Department.
Officers located Zubiate in the neighborhood but he fled on foot into the nearby desert and evaded arrest, the release said. Zubiate was already being sought by the department for attacking the same person on May 22.
Officers responded to the victim's home before 8 a.m. Monday, for a report that Zubiate had broken into the victim's home, the release said. She returned home after staying away for a period of time, fearful that Zubiate would invade her home. She reported that Zubiate had been stalking her for months, according to the department.
Officers attempted to negotiate with Zubiate for about two hours before commanding him to come out of the home peacefully. When Zubiate didn't comply, members of the Sierra Vista Police Department's tactical unit began to search the property with a K-9 unit. They found Zubiate hiding in a crawl space under the home and took him into custody, the release said.
Zubiate also faces domestic violence charges for the May 22 incident.
He is being held at the Cochise County Jail on a $100,000 bond.