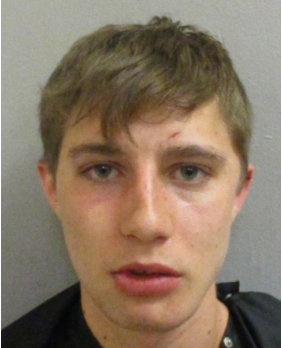 A Sierra Vista man was arrested for allegedly stabbing two men after meeting them to sell prescription drugs Saturday night, police say.
Hunter Warin, 20, faces charges two counts of aggravated assault, possession of a dangerous drug for sale and possession of drug paraphernalia.
Around 10:30 p.m., a Sierra Vista police officer observed a vehicle speeding and made a traffic stop at East Wilcox Drive and Calle Portal.
The officer discovered the men suffered stab wounds after they exited the vehicle during the stop, a police news release said.
Paramedics stabilized a 20-year-old man who suffered stab wounds to his chest. He was taken by helicopter to a Tucson hospital. 
An 18-year-old man was taken to Canyon Vista Medical Center to be treated for a stab wound to his hand, police said.
Detectives determined the two men were allegedly stabbed by Warin during an illegal drug sale in the Casa de la Sierra Apartments at 500 S. Coronado Dr.
Officers found him around midnight in a Midas parking lot on Fry Boulevard, about a mile away from the apartment complex.
Warin remains in jail on a $75,000 bond.
Contact Star reporter Shaq Davis at 573-4218 or sdavis@tucson.com
On Twitter: @ShaqDavis1