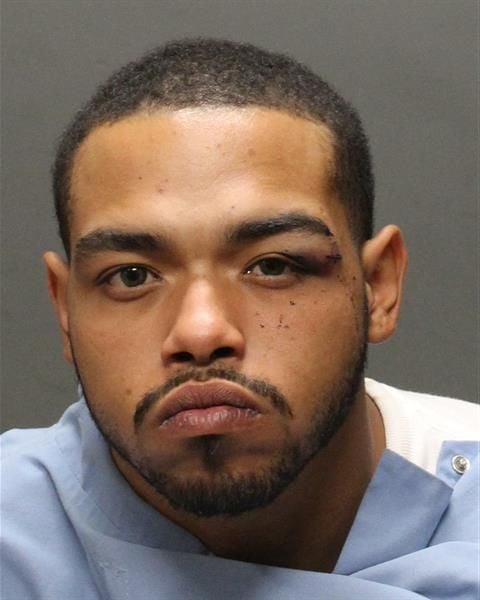 A Tucson man who shot three people, killing one, was sentenced to life in prison without the possibility of release on Monday.
Isaac Cisco, 24, was convicted of first-degree murder and aggravated assault last month in connection with the 2017 shooting.
On April 23, 2017, Cisco shot three people sitting in a car after he followed them from a McDonald's near 22nd Street and Kolb Road to a nearby apartment complex, according to an interim complaint filed by the Tucson Police Department in Pima County Superior Court.
The court document says he shot into the vehicle multiple times and struck all three people in the car. Angel Valenzuela, 28, died from his injuries. The other two victims, ages 16 and 17 at the time, were shot multiple times but survived.
The Pima County Attorney's Office says Cisco was angry because someone beat up his brother. Thinking one of the men in the car was responsible, he followed the car to the apartment complex where he began shooting.
Police hadn't yet arrested Cisco in connection to that case when they came into contact with him about three weeks later during an unrelated traffic stop.
Cisco fled from a police officer who attempted to make the traffic stop, according to another interim complaint filed in a separate case. He sped through a residential neighborhood going 50 to 60 miles an hour, running stop signs, refusing to stop.
He eventually slammed into another car after running a stop sign at Hathorne and Craycroft.
Cisco, a prohibited possessor, had a handgun on the driver-side floorboard of his vehicle. He was arrested on multiple charges, including fleeing law enforcement, criminal damage, endangerment and aggravated assault with a dangerous instrument. While in jail, his gun was connected to the shooting death on April 23.
Last August a jury found Cisco guilty on those charges. He was sentenced to six-and-a-half years in prison, which Judge Michael Butler dismissed on Monday due to Cisco's most recent sentencing.
Cisco said on Monday that he plans to appeal his conviction.